Discover the major festivals and events taking place in Rochester, N.Y in 2017
Rochester, N.Y is a must-visit destination this year for families, foodies, fans of the arts, culture and more. Known as the "Flower City," Rochester could just as easily pass as the "Festival City." Rochester, the third largest city in New York State, plays host to more than 140 festivals and events every year.
This metropolitan region situated on the southern shores of Lake Ontario is also part of New York's breathtaking Finger Lakes region. Rochester is the third largest city in New York state and accessible by air, Amtrak, and within a day's drive of most of the northeast and eastern Canada.
Visit Rochester has compiled a selection of the major festivals and events taking place in Greater Rochester over the next year.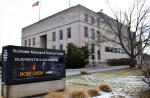 Elements of the Extreme
Spring 2017
Rochester Museum & Science Center
Take an unexpected journey through the most powerful forces on the planet---earth, air, and fire. Discover how these unique elements enable life on our planet to survive and flourish. www.rmsc.org. (More)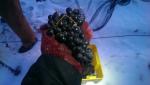 NY Ice Wine and Culinary Festival
February 11
Casa Larga Vineyards
Sample ice wines from New York wineries, savor an Ice Wine infused menu, hop on a horse-drawn wagon through the vineyards, enjoy an Ice Luge Cocktail, meet the Warriors of Winter (those brave souls who harvest frozen grapes and make the ice wine out in the cold), listen to live entertainment and more. https://www.casalarga.com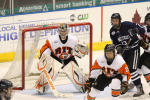 Atlantic Hockey Championship
March 17-18
Blue Cross Arena
Top teams in the Atlantic Hockey Conference vie for the title and automatic berth into the NCAA Division I Hockey Championship Tournament. www.atlantichockeyonline.com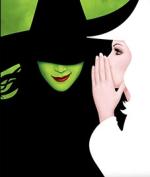 WICKED
March 29-April 9
Rochester Broadway Theatre League Auditorium
So much happened before Dorothy dropped in. WICKED, the Broadway sensation looks at what happened in the Land of Oz, but from a different angle. www.rbtl.org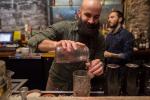 Rochester Cocktail Revival
May 1-7
Various locations
Here comes year 4: The Rochester Cocktail Revival is New York State's flagship festival celebrating craft cocktail culture. Rochester boasts a vibrant, growing scene of cocktail bars, top-tier bartending talent, national media recognition, and the fastest-growing United States Bartenders' Guild (USBG) chapter in the United States. http://www.rochestercocktailrevival.com/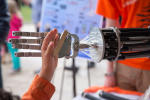 Imagine RIT: Innovation and Creativity Festival
May 6 
Rochester Institute of Technology Campus          
The RIT campus transforms into an expo of creativity and innovation with hands-on activities and demonstrations in the fields of science, technology and art. www.rit.edu/imagine  (MORE)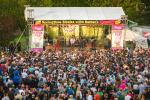 Rochester Lilac Festival
May 12-21
Highland Park
Thousands of fragrant lilacs, 100 musical acts featuring national headliners, craft beverage expo, parade, children's amusements, arts and crafts, garden battles, 10K/5K Lilac Run and more. Free admission. www.lilacfestival.com  (585) 473-4482 (MORE)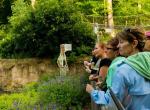 ZooBrew
May 26, June 23, July 21, Aug. 11, & Sept. 8
Hosted by the Seneca Park Zoo Society, this 21-and-over Happy Hour features regional beers, a variety of wines, live music, food, and animal experiences, raising important funds for education and conservation.  www.senecaparkzoo.org/zoobrew   (More)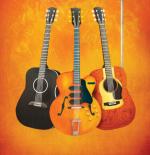 Million Dollar Quartet
May 30-June 25
Geva Theatre Center
Join Jerry Lee Lewis, Elvis Presley, Johnny Cash, and Carl Perkins for the recording session of a lifetime. Packed with nearly 30 classic rock 'n roll hits. www.gevatheatre.org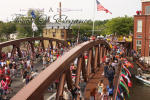 Fairport Canal Days
June 2-4
One of the most popular arts festivals in New York State, Fairport Canal Days sets sail June 3rd and 4th, with an opening chicken BBQ and concert on the evening of June 2nd. Enjoy over 200 artisans, many fine food vendors, and great live music. www.fairportcanaldays.com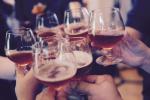 Real Beer Week & Expo
June 9-18
Rochester's premier annual craft beer tasting event.  This week long event features a street party with over 100 of the most exciting craft beers currently available.  www.rochesterrealbeer.com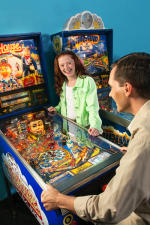 Have a Ball
June 24-September 3
The Strong® Museum
Explore the history of the ball and play with balls of all sorts through the centuries—from sports to Skee Ball to pinball. www.museumofplay.org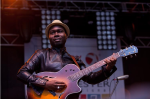 Xerox Rochester International Jazz Festival
June 23-July 1
This festival navigates all genres of creative improvised music from all corners of the world with over 1,500 musicians and more than 325 concerts at 19 venues. www.rochesterjazz.com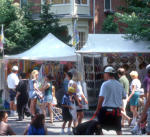 49th Annual Corn Hill Arts Festival 
July 8 - 9
Corn Hill Neighborhood
This free festival features 375 juried artists, 4 music stages, 2 beer & wine gardens all set in beautiful, historic Corn Hill. www.cornhillartsfestival.com   (585) 262-3142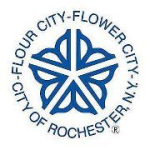 Rochester Summerfest
July 14-15
City of Rochester
This two-day family R & B festival showcases many national performers, local vendors, and activities for kids.  (585) 428-6690  www.cityofrochester.gov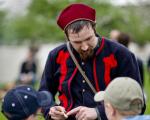 Civil War Reenactment  
July 15-16
Genesee Country Village & Museum
One of the largest reenactments in New York State. Two battles daily. Artillery, mounted cavalry.
Historic village offers glimpse into rigors of civilian life during Civil War.  www.gcv.org  (585) 294-8218

VoteTilla – Commemorating the NY Centennial of Women Suffrage
July 17-22
National Susan B. Anthony Museum & House
A week long navigational celebration of New York's Women's Suffrage Centennial and key people & places that made it possible. Events will take place along the Erie Canal from Seneca Falls to Rochester.  www.susanbanthonyhouse.org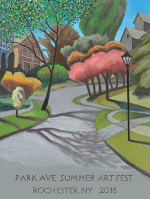 Park Ave Summer Arts Festival
August 5-6
Park Avenue Neighborhood  
Over 350 artists and craftspeople, three stages of entertainment, food and shopping along a 1 1/4 mile stretch of trendy Park Avenue in downtown Rochester. www.rochesterevents.com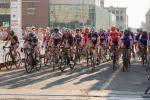 Rochester Twilight Criterium
August 19
The Rochester Twilight Criterium thrills adults and kids alike as they watch professional athletes race in nascar-like fashion, on two wheels, for two straight hours. www.rochestercrit.com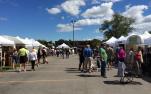 M&T Bank Clothesline Festival
September 9-10
Rochester's largest and longest running fine art and crafts festival features more than 400 local and regional artists. Held on the ground of the Memorial Art Gallery. mag.rochester.edu/events (MORE)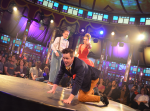 KeyBank Rochester Fringe Festival         
September 14-23
Various locations             
Theatre. Comedy. Dance. Music. Expect the unexpected in this unique, multi-arts festival that both showcases and stimulates creativity.  www.rochesterfringe.com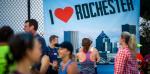 MVP Health Care Rochester Marathon 
September 17   
Downtown Rochester   
This qualifier for the Boston Marathon has USATF certified courses for the marathon and half marathon. www.rochestermarathon.com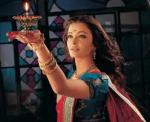 The Cinemas of India
September 30-January 14, 2018
George Eastman Museum
Museum Treasures: Contemporary Indian Cinema, a selection of posters and film screenings from the museum's collection of contemporary Indian cinema, and Cinema Play House, Nandita Raman's series of photographs of single-screen cinemas in India. eastman.org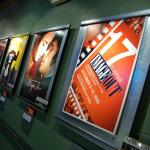 ImageOut - The Rochester LGBT Film Festival
October 5-15                     
ImageOut is Upstate New York's longest running lesbian and gay film and video festival. This annual festival features 11 days and nights of films and special events. http://www.imageout.org/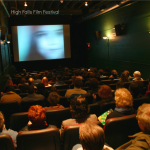 The High Falls Film Festival
November 9-13
One of the few festivals worldwide dedicated to honoring a woman's perspective by presenting the best independent films made by or about women. www.HighFallsFilmFestival.com  
For more information on these events, photos or to plan a press visit to Rochester, please reach out to Visit Rochester PR Director, Rachel Laber Pulvino at rachel@visitrochester.com.
ABOUT VISIT ROCHESTER
Visit Rochester is the official tourism promotion agency for Greater Rochester and Monroe County. Visit Rochester is a membership organization with over 400 members representing, lodging, retail, restaurants, services, and community organizations. Working together with our members and partners, we strive to provide the best experience to all visitors to our community, including both business and leisure travelers.