The Annual Lilac Festival is an event for all of your senses. Here are our top 6 items (and one bonus item) to make the most of this exciting 10 day festival.
1.    Tastes of the Lilac Festival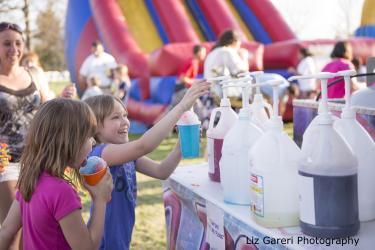 There are 4 locations to find a variety of yummy festival foods, including the Big Top Food tent, the Lilac Loop, the Top of the Hill and the Overlook (weekends); as well as additional snack vendors throughout the festival. Visitors won't want to miss the chance to taste local regional favorites such as Abbott's Frozen Custard, Red Osier Roast Beef Sandwiches, and of course Nick Tahou Garbage Plates. Rochester food trucks bring exciting new taste combinations like Stingray Sushi Fusion's mix of Japanese and Latin flavors, or Le Petit Poutine, freshly made fries covered in cheese curds and gravy.
Don't Miss These Festival Classics
Candy Apples
CinnaRoasted Almonds
Cotton Candy
Deep Fried Candy Bars
Deep Fried Oreos
Fried Dough
Funnel Cakes
Kettle Korn
Soft Pretzels
 
2.    Sounds of the Lilac Festival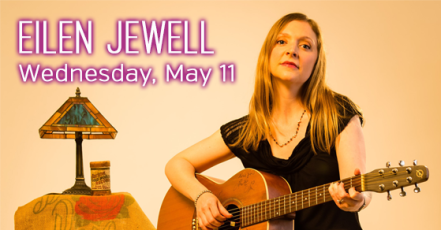 The Rochester Lilac Festival features 10 days of live music and over 50 performances on the Sahlen's Music stage. Performances cover a wide range of musical styles and appeal to all kinds of music lovers. Enjoy concerts by, Linda Gail Lewis, Sean Patrick McGraw, Los Strait Jackets, Gaelic Storm, Danielle Ponder & the People of Tomorrow, Eilen Jewell, Rusted Root, and many more. It all ends May 15th with a final concert with Joe Brucato.

3.    Sights and Smells of the Lilac Festival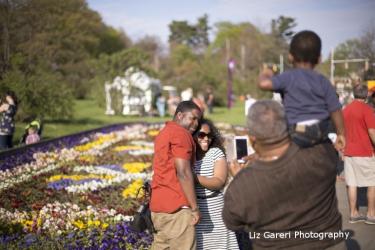 Of course the star of the show is the Lilacs! There are over 500 varieties of lilacs at Highland Park in Rochester, NY. Each has its own color and look, but they all smell amazing. The fragrance wafting throughout the park is heavenly (although the kettle korn is pretty great too). Bring your camera for incredible up close pictures of these gorgeous flowers. More than just lilacs, visitors will also enjoy tulips, the pansy bed, and the Lamberton Conservatory featuring plants from all over the world.
4.    Beer, Wine and Spirits of the Lilac Festival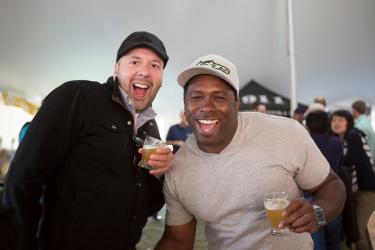 On May 12th & 13th sample and purchase from 30 award-winning wineries of New York State's most celebrated wine region (The Finger Lakes) at the Annual Lilac Festival Wine Tasting & Farmers Market. Enjoy specialty chocolate and cheeses that pair perfectly with the featured wines and spirits. Taste local favorites like Casa Larga Vineyards and their Lilac Hill Chardonnay, and Black Button Distilling and their limited edition Lilac Gin.
Then on Saturday May 14th, the Rochester Lilac Festival will feature the Lilac Brew Fest. Sample more than 100 craft beverages from 30+ breweries and cideries including local favorites, Nedloh Brewing, 3 Heads Brewery, Genesee Brewery, CB Craft Brewers and Lost Borough Brewery. Throughout the festival, visitors can stop by the Festival's Craft Beer Garden for a showcase of more than 20 craft brews from across the country.

5.    Shop at the Lilac Festival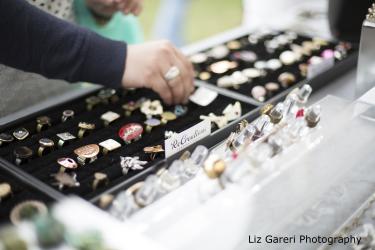 ART in the Park is two weekends of shopping with more than 160 artists, makers, designers and craftspeople. Discover unique pieces from across a variety of media including ceramics, drawings, graphics, fiber, glass, jewelry, sculpture, wood and mixed media along with specialty packaged foods and body care products. Each artisan was carefully selected for a wonderful shopping experience. Don't forget to pick up official festival merchandise like the official Rochester Lilac Festival Poster!

6.    Family Fun at the Lilac Festival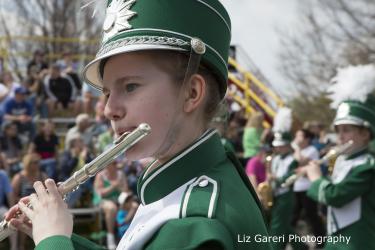 The Rochester Lilac Festival is a family event full of fun activities for visitors of all ages. Kicking it all off is the annual parade on May 7th with more than 2,500 participants, including 20 marching bands, dancers, costumed characters, and more. Kids will enjoy family friendly performances at the kids stage including The Dinner Dogs, Gary The Happy Pirate, the Amazing Magic Joe and others. And everyone young and older can give a hand to HOPE with the Vision Drive for Hope fundraiser. For a donation of $2 per handprint ($1 for children), visitors are invited to dip their hands in paint (that you can immediately wash off) and press against the larger-than-life HOPE sculpture featured at the festival, to raise money for the Golisano Children's Hospital. Help bring hope to families struggling with childhood illnesses.
7.    Bonus: Two Ways to Win at the Lilac Festival

Weekend of ROC Giveaway!
To celebrate the Rochester Lilac Festival and the start of Rochester's "festival season," Visit Rochester is offering one lucky visitor to the Lilac Festival a chance to win a weekend of ROC prize package. You must be 21 or older to enter. See official rules and eligibility.
Entering to win is easy – just complete the registration form at the Visit Rochester information center at the purple crosswalk, and you're entered to win!
Weekend of ROC Prize Package
Two tickets to Tedeschi Trucks Band at Highland Bowl (July 8, 2016)
Overnight stay at the Hilton Garden Inn Rochester Downtown
Passes for two to the Memorial Art Gallery
Family fun-pack to the Rochester Museum & Science Center
Stever's candy gift certificate
One free float to Bodymind Float Center
Bottle of Black Button Distilling Lilac Gin
ROC Brewing growler and pint glass
Casa Larga wine and tasting passes
Dinner for two at Texas De Brazil
   … and more!
Delta Airlines Photo Sweepstakes
Use your smart phone at the festival for a chance to win the Lilac Festival Delta Airlines Photo Sweepstakes. Simply take a photo anywhere at the Rochester Lilac Festival or on the Purple Carpet and share on Twitter using Hashtag #LILACFEST and tagging @DELTANY. You are then entered to win two tickets anywhere Delta flies in the U.S. This contest will run from opening day until 5:30pm on Sunday, May 15. Winners will be announced Sunday, May 15 on the Sahlen's Center Stage at 6:30pm