Photography and Film
Rochester is famously known as the original headquarters of the Eastman Kodak Company (Kodak), whose affordable photography equipment and film made it possible for even novice photographers to capture "Kodak Moments." Kodak's beginnings and growth in Rochester resulted in an influx of job seekers and young families, which helped grow Rochester's population and economy. Today, Rochester's history in photography and film is recognized with museums, film festivals, and historic theatres.
History
In the early 1900s, Rochester NY became the epicenter for photography and film due to a young banker named George Eastman. A photography hobbyist, Eastman was determined to develop an easy, portable film and camera system. After experimenting with prototypes in his mother's kitchen, Eastman successfully launched the small-box Kodak camera in 1888, which he promoted with the slogan, "You Press the Button, We Do the Rest."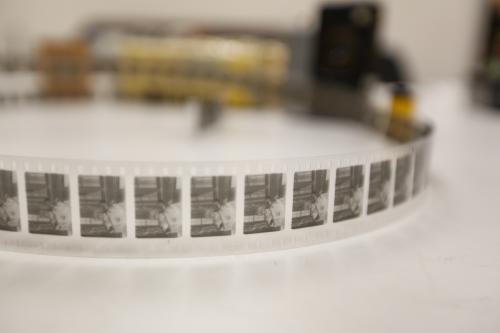 After his success with still photography, Eastman collaborated with Thomas Edison on his new movie machines, ultimately inventing motion picture films. 
George Eastman's Legacy
Today, Kodak's reputation as a leader in the film industry is known worldwide and Eastman's legacy is an important part of Rochester's culture. The George Eastman Museum is the world's oldest photography museum and third largest film archive in the United States. Visitors can enjoy photo and camera galleries displaying items from the museum's 4.5 million artifacts, view works from every major photographer throughout history, and tour the impressive house and gardens. 
Signature Film Festivals
In tribute to its film roots, Rochester hosts several distinctive film festivals annually, each celebrating art and film from around the country. Most are open to the public and offer a unique selection of art films, short films, independent films, and documentaries. Multiple prominent festivals are below, and additional festivals can be found on our events page.  
Historic Theatres
Rochester has two longstanding independent movie theaters that offer a historic twist on traditional movie nights. The Dryden Theatre at Eastman Museum offers a diverse program of silent, classic, and art films, as well as cult favorites and regional premieres. The Little Theatre offers a similar selection in its 1929 Art Deco style building in the heart of Rochester's East End neighborhood.