Family blogger Dave Parfitt shares about visiting Seneca Park Zoo with older children and learning about the importance of conservation.
We were regular visitors of Seneca Park Zoo when our family moved to Rochester in 2005.  Our daughters were 7 and 4, we had a family membership, and loved events like ZooBoo.  As the kids got older, their interest shifted and Seneca Park Zoo fell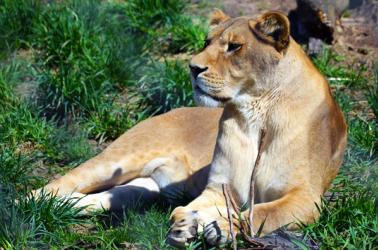 off our radar screen.  We haven't visited in at least 5 years, and were excited to go back and reconnect.  It turns out the zoo has grown up as much as our family.
What better day to visit Seneca Park Zoo than Earth Day?  It was a gloriously crisp & sunny spring day, and the zoo was highlighting their array of conservation programs.  This was a perfect example of how the zoo has matured, and offers activities and educational programs to engage teens and adults as well as the younger kids.
Sprinkled throughout the day were experiences with docents and caretakers focused on the animal residents and how they were linked to Seneca Park Zoo conservation efforts.
Always a hit with our family, the River Otter demonstration spotlighted this adorable animal and how Seneca Park Zoo has successfully reintroduced it to the Genesee River – now seeing ecological resurgence thanks to the efforts of the zoo and the one cubic foot project.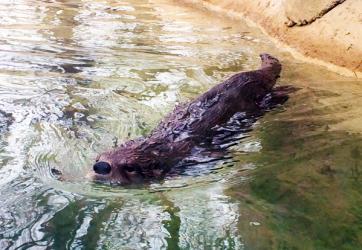 The Bornean Orangutans, dazzled us with their intelligence as they quickly navigated puzzles to receive a food reward.  Docents educated us about the destruction of the orangutans' rainforest habitat due to illegal logging and the zoo's conservation efforts with Health in Harmony – offering high quality health care in exchange for commitments to forest-friendly practices.
Bill the White Rhino rested his massive head as we learned how the International Rhino Foundation is helping to protect his species.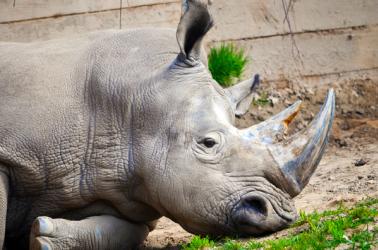 We made our way into the "A Step Into Africa" exhibit to visit with Rochester legends Genny C & Lilac and discovered the Seneca Park Zoo is also working to protect the elephants' natural range too.
As our family has grown, we've developed mixed feelings about zoos.  We acknowledge the value of seeing animals up close that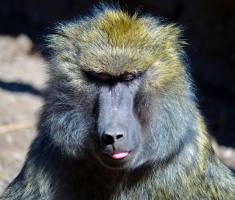 we would most likely never come in contact with in the wild.  However, we also struggle with keeping these species outside of their native ranges.  The Seneca Park Zoo does an excellent job acknowledging those concerns and addressing them by highlighting their many education and conservation programs.
The Seneca Park Zoo has been working to replace older buildings and exhibits with modern, naturalistic exhibits like "A Step Into Africa," "Genesee Trail," and "Rocky Coasts" allowing animals to live in larger habitats.  During our visit we also learned that through the Seneca Park Zoo's conservation efforts, they are a national and international leader in species and habitat preservation too.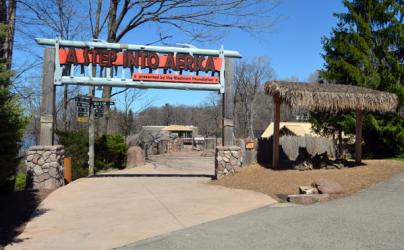 The Seneca Park Zoo was a large part of our family's and children's experience growing up.  With education programs like ZooTeens, entire days dedicated to conservation efforts, and adult-centric events such as Cinco de Rhino, and ZooBrew (21+) it's clear the Seneca Park Zoo is not just for little kids anymore.