The M&T Bank Clothesline Festival being held on September 10th & 11th at the Memorial Art Gallery is the last outdoor big-art-bash of the season here in the city. This year, the MAG is celebrating its 60th festival - what an accomplishment!
Without further ado, here is your Official Unofficial (or is it Unofficial Official?) Insider's Guide to the Festival:
Admission is $5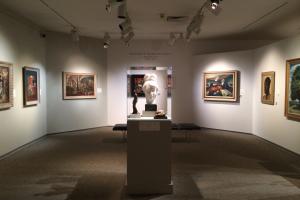 Ok so, it's not free, it's $5 to get in ($4 if you're a museum member or free for kids 10 and under with an adult). BUT... did you know that five bucks also gives you full access to not only the festival, but also the museum itself? Yes that's right and for the paying adult it's $14 on a normal day to enjoy the MAG - so we call that a festival BONUS. And don't forget - the festival is a huge fundraiser for the Gallery helping it to keep all of its incredible programs and exhibitions going year after year.
Painters, Sculptures & all sorts of Makers

The grounds of the MAG will be be overtaken by over 400 artists following their dream and pursuing their craft. The festival is open to ceramics, jewelry, metal, drawing, painting, photography, glass, digital art and more. It's time to decorate your house, shop for Christmas, and stock up for birthdays.
Did you know that there is a residency requirement to be in the festival and all exhibitors are New York State residents? It's all LOCAL!
A Library Sale, Music, Dancing, & More

Inside the Pavilion, the Library will have stacks upon stacks of books for sale. If you're looking for something full of art to add to your collection head inside. Or pop into the Gallery Store to see what's on sale (the Store will also have a large sidewalk sale outside behind the building). Also inside you'll find local dance groups performing in the Ballroom and down in Creative Workshop hands on activities and demos for families (CW will also have a tent setup outside). Outside in the Centennial Sculpture Park will be a lineup of bands. Keep an eye on the festival site or snag a festival brochure when you arrive to find out who will be performing (p.s. The Lonely Ones have already announced their performance).
There will be Food & Stuff

Food trucks, kettle corn, ice cream, beer, wine, coffee and more. We hear a few of the many in attendance will be Macarollin, Cheesed & Confused, The Meatball Truck, Empire Express, Rohrbach's, Pittsford Dairy Ice Cream and Glen Edith Coffee... you'll just have to find out who else will be there by GOING. And don't forget about Brown Hound located inside the building.

You Can Volunteer
Help the festival be a success - volunteer for just 4 hours and gain free admission into the festival that same day. Find out all of the different areas you can get involved with on the volunteer form.
Let's RECAP:
Outside you'll find: lots and lots of art, food, beverages, bands, the Gallery store sidewalk sale and (hopefully) beautiful weather. Inside you'll find: the museum and store, library book sale, dance performances, Brown Hound and maybe even a performance on the Italian Baroque Organ on Sunday if you're lucky.

 Rain or shine, you won't be the only one in line waiting for the gates to open and to get shopping.
 
Clothesline Fest:
Clothesline Website
Memorial Art Gallery Website
Admission: $5 (includes the Gallery)
Festival Hours: Saturday: 10am-6pm (special member opening 9:30am)
Sunday: 10am-5pm