Imagine RIT  (now in its 9th year) is the annual festival of Innovation and Creativity at the Rochester Institute of Technology campus. The entire campus becomes a giant expo showcasing interactive student projects in fields of science, technology, arts, community and beyond. Picture a science fair, meets arts fair, meets technology expo, meets family festival, all covered in awesomesauce!
Here are 5 things you must see and do at Imagine RIT  
1.    Robots, Robots and More Robots.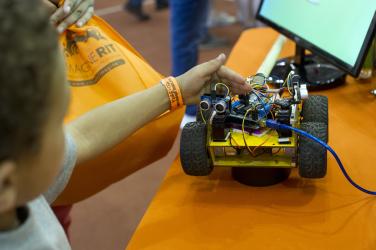 Who doesn't love robots (and other mechanical helping devices)? Not the cheesy "Danger Will Robinson" kind, but robots that can help make everyday tasks easier, change the way we live, and help us understand ourselves a little better. Imagine robots that can toast marshmallows, speak to us using sign language, simulate human movements, play with Nerf-toys, manufacture chocolate bars and more. Visit with students creating robotic projects and discover the ideas that will drive us into the future.
2.    Get into the Action and Get Messy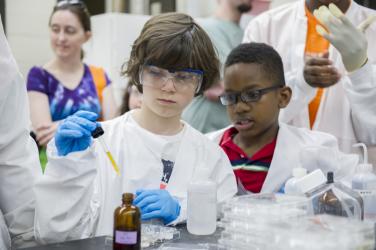 Did we mention this is an interactive festival? Visitors are free to touch, explore, and experience exhibits in every discipline. Visit the green screen room for a chance to star alongside your favorite action heroes. Have a 3-D digital image created of your own likeness as a virtual avatar. Learn to play Quidditch, or roll around in the Mario Kart Bubble Bash as you compete in a series of giant bubble ball games. Be prepared to get into all the fun.
3.    Tasty Science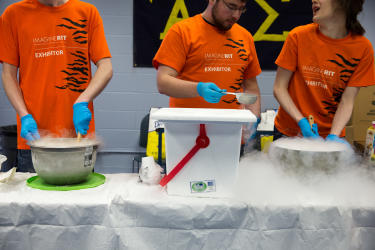 Science is even more fun when it is also tasty. Would you like a smoothie with your cardio work out? Meet the blender bike. Haven't you always wanted your s'mores on the go? Then don't miss the mini s'mores making machine. What's better than ice cream? How about liquid nitrogen ice cream! Taste your way through the festival while also learning about how science and technology is changing the way we consume, grow and use food for a more healthy and sustainable world. Bonus: don't miss Umbrellas of Hospitality: Ice Cream Shop!
4.    Cultural and Community Experiences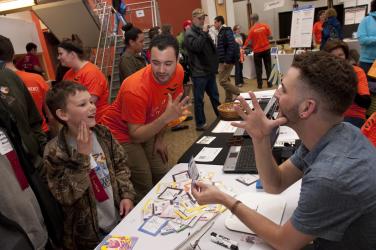 More than just science and technology, Imagine RIT focuses on all aspects of life around us including the many cultures throughout the world. Explore the meaning of accessibility, with exhibits that examine how new technology is making communication more accessible for everyone. Learn about Deaf Culture and how to spell your name in ASL. Discover what life is like in a Malaysian Village, listen to the creation stories of Native American nations, and visit booths showcasing cultures all over the world at the Global Expo at RIT's Global Village. See performances such as Native American dance by Allegany River Dancers, Taiko Japanese performance drumming by WADAIKO and Kenji Furutate, and both traditional and modern Asian dancing by Asian Culture Dance Crew.

5.    Get creative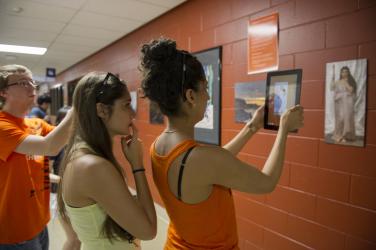 Explore the arts at Imagine RIT with student artwork on display, music concerts, and interactive art experiences with a technology twist. See live demonstrations with ceramics, metals, and glass. Discover how artists use technology to create things like video games, animation, and sound effects. Or create your own project to take home with you. Families will discover many art projects for all age groups. Take home a necklace with your DNA, make screen printing designs, or take home a selfie from the infra-red photo booth.
All images are from the Imagine RIT Flickr account, find even more images from past festivals.
And watch this video sneak peek of the 9th Annual Imagine RIT Festival.