Photo: Quajay Donnell
It's a new year in the ROC, which means a new crop of local businesses will be opening their doors, celebrating milestones or bringing something new to the city of Rochester.
Check the list below and start building your bucket list! We've got you covered with upcoming art, science and cultural exhibits to reawaken your imagination, new beverage joints ready to hit the scene, and a variety of restaurants to check out in the year ahead.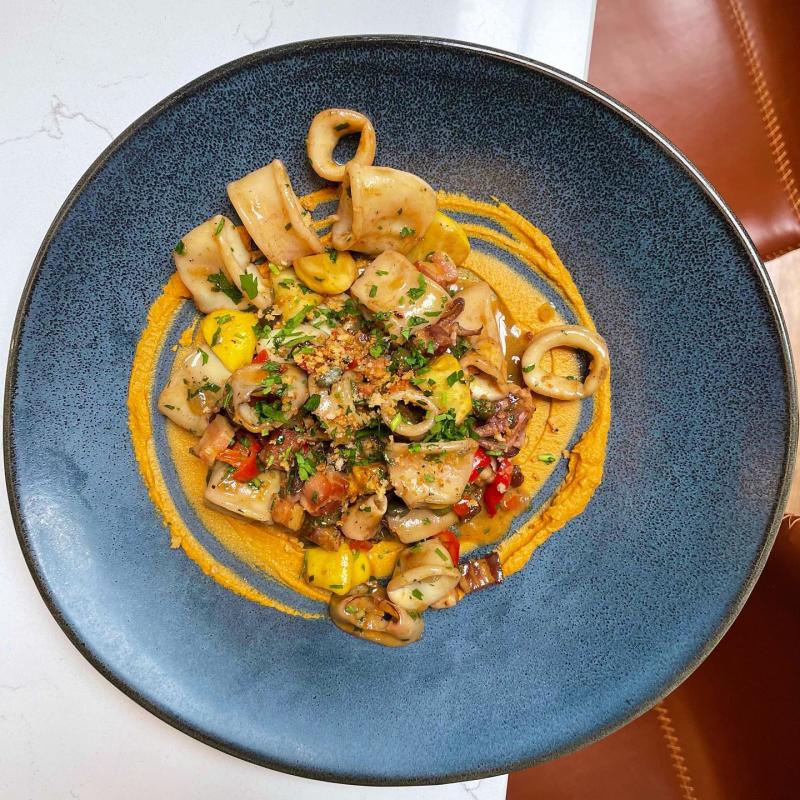 The Wood Grilled Calamari at Velvet Belly / @velvetbellyroc
New Eats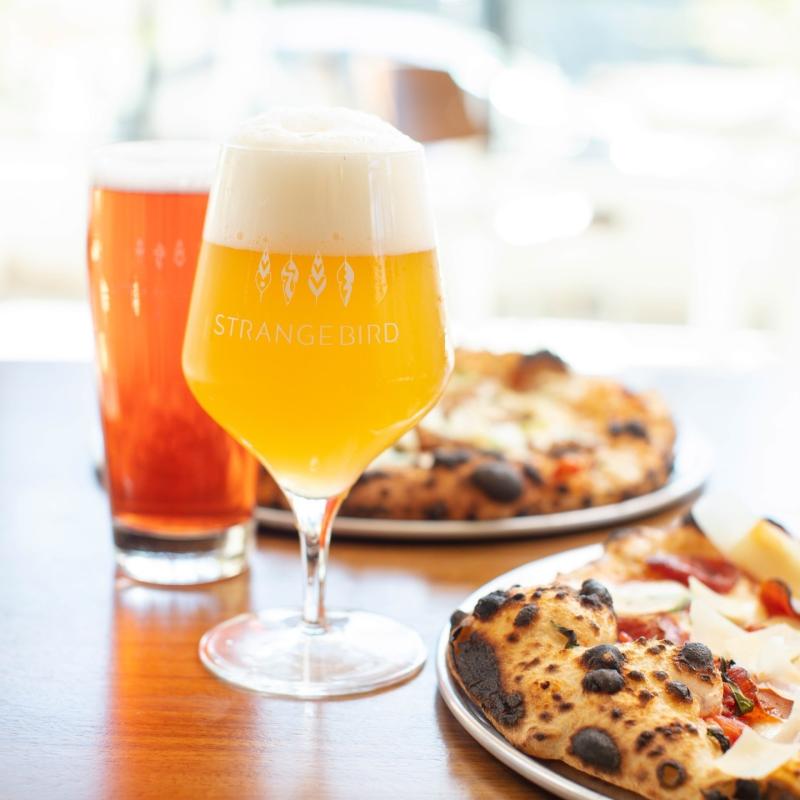 Pizza and beer from Strangebird Brewery / @strangebirdbeer
Wash It Down

Exterior of the Memorial Art Gallery / @magrochester
Expand Your Mind
The Genesee Country Village & Museum is unveiling a new exhibit in May of 2022:

​Duck, Duck, Shoot! The Story of American Waterbirds: Visitors to this exhibit in the museum's John L. Wehle Gallery will explore the hunting of waterbirds, moving from sustenance hunting to excessive hunting, from near destruction of waterbirds to an environmentally conscious and sustainable American pastime. Oil, acrylic, and watercolor, colored lithograph and sculpture, stuffed waterfowl, waterfowling pieces (firearms) and hunting technologies, duck and waterbird decoys, waterfowl and duck culinary tools, duck and waterbird stamps, and hunting attire for both men and women will be featured in this multi-faceted exhibition.

The George Eastman Museum will unveil three new exhibits in 2022:

James Taylor: From an Untouched Landscape (January 15-June 5, 2022): Highlighting under-told and often unseen stories of Aboriginal peoples.
One Hundred Years Ago: George Eastman in 1922 (February 4-January 1, 2022): An annual display providing a glimpse of George Eastman's life and work one hundred years ago.
Anastasia Samoylova: Floodzone (July 15, 2022-January 1, 2023): Series focusing on the southern United States, where the sought-after tropical climate drives the real estate market to continue to build upon land that is known to be slipping into the ocean.

MAG (Memorial Art Gallery) will unveil four new exhibits in 2022:

Up Against the Wall: Art, Activism, and the AIDS Poster (March 6-June 19, 2022): The first major exhibition devoted to the University of Rochester's vast collection of HIV/AIDS-related posters.
Sky Hopinka: Memories of Movement (February 8-July 17, 2022): Exhibit expressing an Indigenous understanding of place and belonging as defined by notions of community that span ancestral and non-ancestral lands alike.
Ubuhle Women: Beadwork and the Art of Independence (July 17-October 23, 2022): Showcasing a new form of bead art developed by a community of women living and working together in rural KwaZulu-Natal, South Africa.
Striking Power: Iconoclasm in Ancient Egypt (November 19, 2022-March 5, 2023): Examining widespread campaigns of targeted destruction driven by political and religious motivations.

Rochester Museum & Science Center will open two new exhibits at the RMSC Strasenburgh Planetarium focused on Rochester's history looking up and out into space.

One of the exhibits, Rochester's Eyes in Space, will focus on Rochester's impact on space exploration, from the 1960s Gambit Satellite Optical System to the Mars Perseverance Rover.
The other exhibit, Same Sky, Varied Views will focus on the Haudenosaunee traditions and ecological knowledge that connect life on Earth to the sky and stars.

The Strong Museum of Play: A new exhibit is on the prowl! Daniel Tiger's Neighborhood interactive exhibit opens January 29. Later this year The Strong will welcome a traveling Paw Patrol exhibit, and will also debut the "Play Lab," a new permanent Maker Space that will offer daily crafts and building opportunities. Also, if you haven't visited the museum in a bit you will notice many exciting changes underway. The Strong is in the midst of a major expansion that will dramatically expand the footprint of the museum, with the expanded wing projected to open in 2023. In addition to the expansion, The Strong recently debuted the Skyline Climb, a new indoor ropes and zipline course.
WALL\THERAPY, a worldwide-recognized art and community intervention project, will celebrate its 10th anniversary this year. While not new to the scene, it's worth a visit their website to track down murals to visit and learn more about their story and mission.