The CGI Rochester International Jazz Festival (RIJF) returns for its 19th Edition June 17-25, 2022. With nine days filled with amazing music, we've pulled together a guide with the must-knows for getting around Rochester's top music event.
Music + More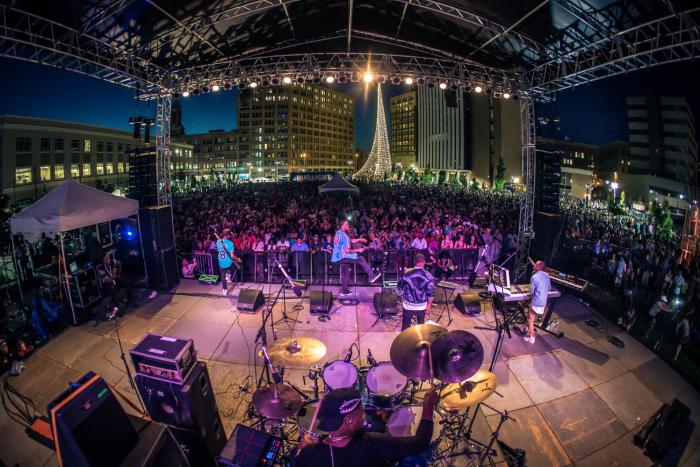 Did you know? RIJF is presented in three series. The Club Pass series with 196+ shows, and the Headliner series of 11 FREE shows, and 130+ other free shows and events—all of which are held within 20 venues throughout Rochester's East End.
You can purchase a 3-day shareable Club Pass, or 9-day shareable Club Pass. Note: Entry without a pass will be first-come-first-served for $30 or $35, cash only, at the venues.
Free headliner shows at the City of Rochester Midtown Stage at Parcel 5 will feature:
Chris Botti, June 17

Devon Allman Project, June 18

Tommy Emmanuel, June 19

Spyro Gyra, June 20

Robin Thicke, June 21

Sheila E., June 22

Booker T. Presents: A Soul Stax Revue, June 23

New Power Generation Plays the Music of Prince, June 24

The Bacon Brothers, June 24

G Love & Special Sauce, June 25

Drew Holcomb & The Neighbors, June 25
View the official schedule here.
Official Jam Sessions happen nightly starting at 10:30 p.m. at the Hyatt Regency Rochester. You never know who might show up!
Getting Around 
2022 Festival Map
The festival map is available here.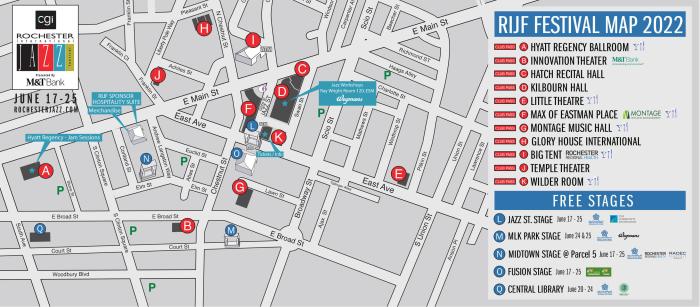 Free Shuttle
A free shuttle bus will circulate all nine days of the fest from from 3 p.m.–11 p.m. stopping near key festival venues.
Parking
There is ample parking all around the festival. Please read signs carefully as parking is not permitted on some streets or in private lots. Click here for additional parking information. 
Bikes
HOPR bikes and scooters are a fun, healthy and affordable way to get around Rochester. You can also enjoy HOPR bikes & scooters for last mile commuting together with RTS or for recreation. To get going download the HOPR Transit App.
Food + Beverages
There will be a wide variety of food trucks, and food and beverage vendors at the festival on E. Main St. between Chestnut St. and Gibbs St., in and outside the RIJF Big Tent, on Jazz Street (Gibbs St.), by the MLK Park Stage, Friday June 24 and Saturday June 25, by the Midtown Stage on Parcel 5 all nine days June 17-25, and at several Club Pass venues. There are also many great restaurants in the festival area.
Brochure + Free App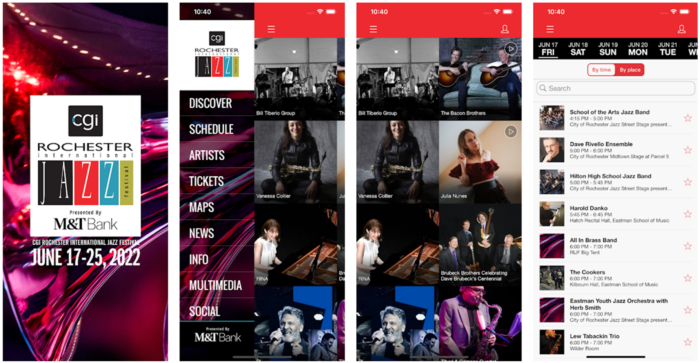 The 2022 RIJF brochure is available at the Ticket Shop, at M&T Bank branches, and many other locations around Rochester. Pick one up during the festival at any venue. Download the free RIJF app on iPhone or Android for a mobile version of the festival's full schedule, list of artists, venues, maps, news and links to buy tickets online.
Accommodations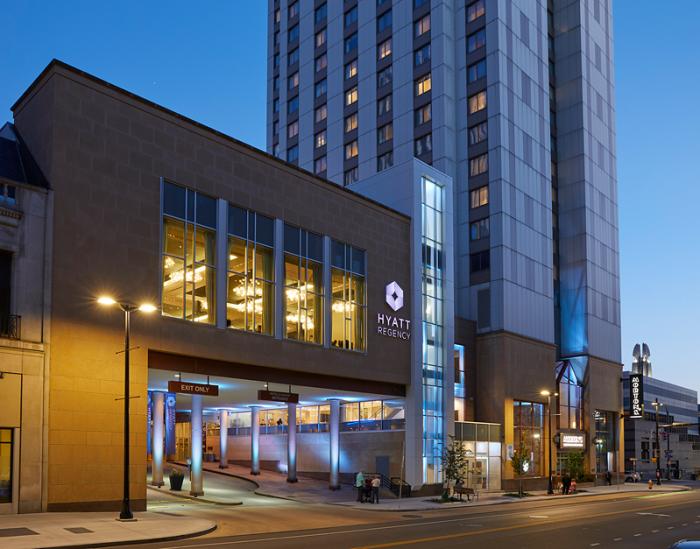 The Hyatt Regency Rochester is the official hotel of the 2022 RIJF. To make your reservations, please click here.
Visitor Information
Looking for additional information or recommendations on how to maximize your trip to Rochester? Stop our Visitor Information Booth on Jazz Street (Gibbs Street) to meet the Visit Rochester team.
Don't forget to share your adventures in Rochester and at this year's CGI Rochester International Jazz Festival using #VisitROC on Facebook, Twitter, and Instagram.