Nine Days, 325+ Shows, 19 Venues, 95 Free Shows and Events
Xerox Rochester International Jazz Festival producers John Nugent and Marc Iacona announced the lineup for the festival's 16th Edition. The nine-day festival returns to Rochester June 23–July 1 presenting more than 1500 artists from around the world in 325+ shows at 19 venues.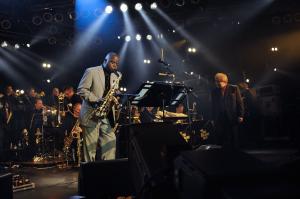 The 2017 Festival will be presented in three series — the Club Pass series with 230+ shows, the headliner series of six shows and 95 free shows and events all held in Rochester's East End Cultural and Entertainment District.
Ticketed headliner shows will feature King Crimson, Joss Stone, Sheryl Crow, Mavis Staples, "To Ray With Love" Maceo Parker & The Ray Charles Orchestra featuring The Raelettes, and Scott Bradlee's Postmodern Jukebox. Free street shows include St. Paul & The Broken Bones, Jerry Douglas Band, Caravan Palace, Colin James, and The Hooligans: Musicians of Bruno Mars Band. The Club Pass series will present Billy Childs, Tierney Sutton, Monty Alexander, Bill Frisell & Thomas Morgan, Youn Sun Nah, Donny McCaslin, Bill Goodwin, Steve Kuhn, Miguel Zenon and more than 120 additional artists.
Tickets for headliner shows and Club Passes are on sale now at RochesterJazz.com.
Producer and Artistic Director John Nugent, who founded the festival in 2002, received more than 2,000 artist submissions over the course of one month and almost as many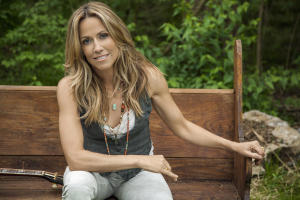 suggestions from friends and fans of the festival.
"In addition to my own list of artist selections, a beautifully consistent high level of artistry will be featured at our 16th Edition. Marc and I are proud to present a wide scope of all creative improvised music genres to all our patrons with a strong emphasis placed on acoustic jazz."
Nugent, whose motto is "it's not who you know, it's who you don't know," added," Keep an eye out for first time visitors and XRIJF 'producers' picks' Jacob Collier, Biel Ballester, Binker & Moses, Dakha Brakha, Donny McCaslin, The Quebe Sisters, Derek Gripper, Billy Childs, Barbara Lica, Allan Harris, Marquis Hill and Kendrick Scott. We're also thrilled to welcome back the incomparable Monty Alexander, Bonerama, Yggdrasil, Benny Green, Tessa Souter, Bill Evans Band, Tommy Smith and the amazing Moscow Jazz Orchestra."
Iacona, Festival Producer and Executive Director, said, "Our main focus is to deliver what we have consistently produced for the past 15 years. It is a week of musical entertainment performed by emerging and accomplished artists. Our commitment to regional professional musicians and local high school jazz bands performing will always be part of the fabric of Rochester's own Jazz Festival. We are so fortunate to have a supportive community of Sponsors and Club Pass Patrons that combined, enable our team to produce XRIJF and create a positive economic impact every June!"
95 Free Shows and Events – no tickets required
City of Rochester Jazz St. Stage Presented by the Community Foundation (47 shows)
City of Rochester Stage at Chestnut and East Ave. Presented by Rochester Regional Health (6 shows)
City of Rochester Stage at Chestnut and East Ave. Presented by Wegmans (2 shows)
Rochester Regional Health Big Tent 6 p.m. shows are free (9 shows)
AvanGrid Foundation/RG&E Fusion Stage (10 shows)
Central Library of Rochester and Monroe County (5 shows)
City of Rochester Stage at Midtown Presented by Heluva Good! (2 shows)
Jam Sessions nightly during the festival at Radisson Hotel Rochester Riverside (9 jams)
Kids Workshops sponsored by Wegmans (5 workshops)
Music is the Universal Language at XRIJF
As one of the world's leading international music festivals, artists will travel to Rochester this year from 18 countries including Canada, Scotland, England, Sweden, Faroe Islands, Iceland, Finland, Denmark, Peru, Spain, Jamaica, Israel, Russia, South Korea, Austria, Japan, France, and the USA.
This year's festival will present two international series over nine days:
Made in the UK series, which started at XRIJF in 2008, showcases artists from the UK. In its 10th year, it remains the largest presentation of UK jazz outside the U.S. and has expanded to other major festivals in Canada and major U.S. cities. In memory of the series curator, John Ellson, who passed away in October 2016, the festival will present a very special tribute concert at Christ Church on July 1 starring Tessa Souter.
Nordic Jazz Now series, in its 10th year at the festival, will present artists from Finland, Denmark, Sweden, Faroe Islands and Iceland.
What's New in 2017
The Lyric Theatre returns as a Club Pass venue with five shows from 4 until 5 p.m. Sunday, June 25 thru Thursday, June 29
The Democrat and Chronicle is sponsor of the Lyric Theatre.
Nightly Jam Sessions will have a new home in the Riverview Ballroom at the festival's new official hotel, the Radisson Hotel Rochester Riverside, located at 120 E Main St, Rochester, NY 14604. Jams start at 10:30 p.m. until… You never know who will show up to play!
The Club Pass has a new face! Club Passes will be personalized with each patron's name and photo. Complete details will be announced at a later date.
The Rochester Club, a Club Pass venue, is now called the Wilder Room. Shows nightly at 6 and 10 p.m.
Revamped website! RochesterJazz.com has a new look, featuring a streamlined responsive design that is easy to navigate, and mobile friendly.
The Shuttle Service returns for all nine days courtesy of Harris Beach LLC, giving people a lift to and from various venues. This year's shuttle bus will be accessible and accommodate wheelchairs. The route will be announced in June.
Parcel 5 will be a final night destination for two shows on the Midtown Stage. The City of Rochester and Heluva Good will once again sponsor the stage.
Save Time in Line wristbands implemented last year to reduce wait times at Kilbourn Hall and Max of Eastman Place, will again be available for the early shows at both venues.
13WHAM-TV will once again present a half-hour prime time special previewing the festival on Wednesday, June 21 from 8 to 8:30 p.m.
Young musicians can take advantage of five free workshops sponsored by Wegmans to be held at the Eastman School of Music and led by world-renowned musicians performing at the festival from the US and the United Kingdom.
Hundreds of young music students from 20 regional schools (elementary, high school and colleges) and from programs at the Eastman School of Music, will perform at the festival.
Tickets
Tickets for headliner shows and Club Passes are available online exclusively at RochesterJazz.com or by calling (585) 454-2060. The Festival Ticket Shop will open in early June at the corner of East Avenue and Gibbs Street.
Club Pass Series Shows: cash only $30/$35 at the door, or enter with the Club Pass. No advance sales on individual shows. First-come, first-served for all patrons.
The 9-Day Club Pass: offers first-come, first-served access to all Club Pass Series shows for all nine days. Not good for headliner shows. See as many shows and come and go as you like. Not transferable. $204 plus service charges.
The 3-Day Club Pass: offers patrons unlimited access to shows on any three days of their choice during the festival. Not transferable. $154 plus $6 service charges.
Headliner Show Tickets: available at RochesterJazz.com. Prices vary.
Free shows: no tickets required. Shows go on rain or shine.
Artist Lineup for 2017 in Alphabetical Order
78RPM Big Band, Adam Kolker Trio, Adam Wakefield, Al Chez & The Brothers of Funk, Alana Davis, Allan Harris, Ariel Pocock, Balkun Brothers, Barbra Lica, Ben Tiberio, Benny Green, Biel Ballester Trio, Bill Dobbins, Bill Evans Band Featuring Tommy Smith, Bill Frisell & Thomas Morgan, Bill Goodwin Trio, Bill Tiberio Band, Billy Childs Quartet, Binker & Moses, Bobby Militello Quartet, Bonerama, Brockport Big Band, Buried Treasure, Caravan Palace, Charles Pillow Large Ensemble Feat. Tim Hagans & Clay Jenkins, Charlie Hunter Trio, Chris Northingham, Christian Crawford, Colin James, Conrad Herwig Latin Side, Cynthia Sayer, Dakha Brakha, Danielle Ponder & The Tomorrow People, Dave O'Higgins Quartet, Derek Gripper, Django Festival All Stars, Donny McCaslin Group, Down North, Durham County Poets, Early James, ECMS Jazz Combo W/Bob Sneider & Mike Kaupa, ECMS Jazz Combo With Bob Sneider & Paul Hofmann, ECMS Latin Jazz & Junior Jazz, ECMS Saxology 1 & 2 Jazz Bones, Eivor, Electric Kif, Eliot Galvin Trio, Eri Yamamoto, Eric Krasno Band, Erik Stabnau, ESM-XRIJF Scholarships Alumni, ESM-XRIJF Scholarships Concert With Jeff Campbell, EYJO, Fred Costello, Gabriel Alegria Afro- Peruvian Sextet, Gard Nilssen's Acoustic Unity, Gene Bertoncini, George Cables, Greater Rochester Jazz Orchestra, Greece Jazz Band, Gwilym Simcock, Harold Danko, Herb Smith's Freedom Trio, Holophonor, Hot Club Of Cowtown, Igor Butman Quartet, Ikonostasis, International Orange, Iris Bergcrantz Group Feat Anders Bergcrantz, Jack Broadbent, Jacob Collier, Jae Sinnett's Zero To 60 Quartet, Jeff Coffin "In Orbit", Jerry Douglas Band, Jimmie Highsmith Jr. , Jochen Rueckert Quartet, Johannes Linstead – Guitar of Fire! , John La Barbera Big Band "Celebrating Buddy Rich At 100", John Paul White, JOSS STONE, Katy Wright, Kendrick Scott's Oracle, Kenny Barron, Benny Green, George Cables, Cyrus Chestnut, KING CRIMSON, Klabbesbank, Kristian Blak, Labarbera Brothers, Laura Dubin, Laura Jurd Dinosaur, Lera Lynn, LSAT, MACEO PARKER FEATURING THE RAY CHARLES ORCHESTRA & THE RAELETTES, Manuel Valera, Marcia Ball, Mario Rom Interzone, Mark Kelso & The Jazz Exiles, Marquis Hill Blacktet, Matthew Stevens, MAVIS STAPLES, Melissa Gardiner, Miguel Zenon "Tipico", Monty Alexander, Moscow Jazz Orchestra, Music Educators Big Band, Neil Cowley Trio, New Breed Brass Band, New Energy Jazz Orchestra, New Horizons Big Band, Next Generation Jazz Orchestra, Noble Vibes, Ole Mathisen Floating Points, Oskar Stenmark, Penfield Rotary Big Band, Phronesis, Polly Gibbons, Prime Time Brass, Red Hook Soul, Roberta Piket, Roberto Occhipinti Trio, Rochester Metropolitan Jazz Orchestra, Ronnie Foster Organ Trio, Ryan Keberle & Catharsis, Sammy Miller & The Congregation, SCOTT BRADLEE'S POSTMODERN JUKEBOX, Shabaka & the Ancestors, Shauli Einav Quartet, SHERYL CROW, Soul Stew, St Paul & The Broken Bones, Steve Kuhn Trio, Tessa Souter, The Dustbow Revival, The Hooligans "The Musicians Of Bruno Mars", The Huntertones, The Majestics, The Nth Power, The Quebe Sisters, The Red Hot & Blue Band, The Steppin' Stones, The Wee Trio, Tierney Sutton, Tim Woodson & The Heirs Of Harmony, Tommy Smith, Toronto Community Soul Project, Vanessa Rubin, Vanishing Sun Band, Vince Ercolamento Quintet, Walt Weiskopf Quartet, Yggdrasil, Youn Sun Nah, and the Zion Hill Mass Choir.