For Immediate Release
Thursday, October 22, 2015
For further information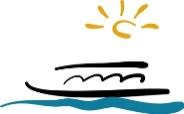 L J Fisher
Corn Hill Navigation
585-269-8125
Interview opportunities are available
All-time Record Set by Iconic Erie Canal Vessel, Sam Patch
Passenger Count Exceeds 12,000 for 2015!
Before the season is even over, the Sam Patch tour boat announced today that it has reached 12,000 passengers for the 2015 cruising season. The figure surpasses any previous year in the vessel's existence. Passenger counts are maintained by crew in compliance with the United States Coast Guard. The previous high year was 2013 when 11,300 passengers boarded.
Sam Patch is an accurate replica of an Erie Canal packet boat. It was built in 1991 for the non-profit organization Corn Hill Navigation. The 49 passenger vessel has been cruising Rochester area waterways continuously for 24 years. The tour boat provides daily cruises and charters on the Erie Canal for guests including student groups, visitors and area residents. Each cruise contains an educational component that helps passengers better understand the heritage and future of the Erie Canal and Genesee River. It operates with a strong focus on the resurgence of area waterways. Sam Patch cruises from its base in the Village of Pittsford and often up the Genesee River as far as downtown Rochester.
Brett Costello, Chairman of Corn Hill Navigation, said, "We are so proud of this banner year for Sam Patch. Our excellent staff loves to share the Erie Canal and its legacy. Having more passengers than ever before is a testament to what we do and how we do it. This is very encouraging as we make exciting plans for the future."
There are still a few more days to cruise the Erie Canal on Sam Patch. The final cruise is Sunday, October 25 and departs from Pittsford dock at 4 pm. For reservations or information go to www.sampatch.org
END