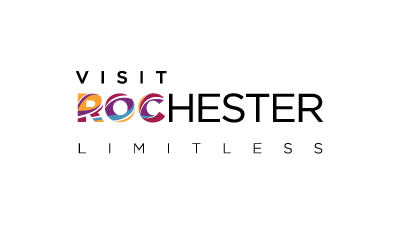 FOR IMMEDIATE RELEASE
Contact: Claire Wysokowski
585-784-0947
clairew@visitrochester.com

Tourism Leaders to Meet with Legislators in Rochester
Tourism funding, minimum wage, regulatory relief for businesses
and economic development on agenda

(Rochester, N.Y.- February 5, 2015) - Tourism industry leaders from Rochester are meeting with state and local legislative representatives for a Roundtable Discussion on Friday, February 6, to talk about important issues pertaining to the tourism industry.

The Hyatt Regency Rochester (125 East Main Street) is hosting the event from 8:30 a.m. to 10 a.m. The purpose of the Roundtable Discussion-sponsored by the New York State Hospitality & Tourism Association, Visit Rochester and the Rochester Hotel Association-is to advance the hospitality industry's local and statewide legislative agendas.
Statewide issues on the agenda include:
• The importance of statewide tourism funding
• Regional Economic Development Council grants
• Possible minimum wage increase
• Regulatory relief for NYS businesses
Issues specific to Rochester will include, among other things:
• Partnerships with I LOVE NY
• Main Street development
• Bed tax generation
###
About Visit Rochester: Visit Rochester is Monroe County's official tourism promotion agency. Its mission is to promote the area as a destination for meetings, conventions, and leisure travel. On average, 1.7 million visitors travel to Rochester a year, leaving an economic impact of nearly $1 billion in Monroe County.

About The New York State Hospitality & Tourism Association: The New York State Hospitality & Tourism Association (NYSH&TA) is a not-for-profit trade organization representing nearly 1,300 member businesses and individuals in the lodging and attractions industry.