Craft Whiskey is coming to Rochester!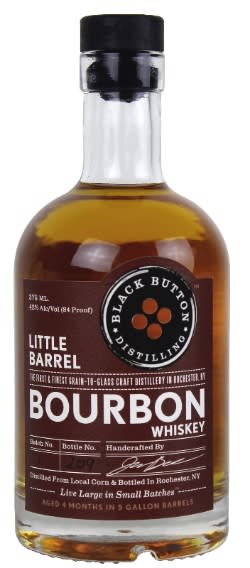 The First Bourbon in Rochester will be here in time for Christmas 2014!
The wait is over Rochester! Black Button Distilling is ready to release our very first bourbon whiskey. This Black Friday, November 28th at 3pm the doors will open and the 1400 bottles of bourbon will be available for sale to our friends and guests. Don't miss this historic moment in Rochester history.
Black Button Distilling Little Barrel Bourbon is a mix of 4 grains, Corn, Wheat, Rye and Malted Barley. Aged in 5 gallon barrels for less than a year this bourbon has a strong corn nose but is smooth in taste and refined with a hint of rye in the background. This is the perfect bourbon for your holiday Manhattan's.
375ml bottles will be $39.99
Maximum per person per day is 12 bottles
--
Cheers,
Jason Barrett
President/Head Distiller
Black Button Distilling
85 Railroad Street
Rochester, NY 14609