Black Button Distilling, Rochester NY's first and finest grain to glass craft distillery, will launch their hand crafted, limited edition Lilac Gin on May 6, 2016, to commemorate the first day of Rochester's annual Lilac Festival and mark the start of the spring season.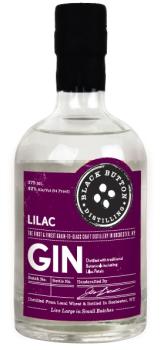 Following the overwhelming success of the first limited edition Lilac Gin release last year -- all 600 bottles were sold in just 10 days -- Black Button Distilling expects to produce a limited edition Lilac Gin each year to mark the start of spring and pay tribute to Rochester's rich botanical heritage as "The Flower City."
"The ability to use a unique local ingredient and showcase it in our own way is exactly what Black Button is all about," said Jason Barrett, Black Button Distilling owner/head distiller. "We have received overwhelming feedback from accounts all over the country about our Lilac Gin, and I'm sure if we could produce it year round there would be a market for it," he said. "But we need to use the flowers at the peak of their bloom – which we can't do all year."
"This year we made 1,800 bottles and over half of those are already committed to accounts throughout Western NY," he said.
Lilac Gin, made in limited quantities from locally sourced ingredients, commemorates Rochester's rich festival and floral history. It's also a nod to the flour mills of old, which gave rise to the local distilling industry. Crafting a gin with flower petals is a unique and painstaking process that results in a soft subtle flavor and a smooth, easy to drink gin.
Where to Buy: Beginning on May 6 at 6 p.m., 600 bottles will be available for purchase in the Black Button Tasting Room. Lilac Gin will be available for sampling at the Lilac Festival on select dates, and it will be available for purchase in select liquor stores around the county beginning on May 7, 2016.
About Black Button Lilac Gin: Black Button's Lilac Gin is made with hand-picked fresh lilac petals and complimentary botanicals. Subtle juniper notes mix with fresh floral overtones to create a clean crisp gin with a fruity essence on the finish. It's a delicate gin meant for light refreshing cocktails in the spring, or any time of year.
About Black Button Distilling: Black Button Distilling is the first grain-to-glass craft distillery in Rochester, NY since prohibition. Founded in 2012 and housed in a 5,000-square-foot space near Rochester's historic Public Market, Black Button Distilling specializes in farm to still products, using unique and all-natural ingredients from local farms to craft 1,450 bottles of award-winning spirits each week, distributed in 12 states.
LIVE LARGE IN SMALL BATCHES
85 Railroad Street, Rochester NY 14609
cheers@blackbuttondistilling.com • 585-730-4512
Copyright © 2016 Black Button Distilling, All rights reserved.