There are limitless reasons to write about Rochester and stories to tell about our community. Here are just a few of the reasons we are especially excited about Rochester in 2018. 
 Frederick Douglass Bicentennial

2018 marks the 200th anniversary of the birth of Frederick Douglass. Throughout his life, Douglass was the leader of the abolitionist movement, a legendary social reformer, human rights advocate, brilliant writer, gifted orator, father and husband, advisor to President Abraham Lincoln and several other presidents, a distinguished statesman and more. Douglass called Rochester home from 1847 to 1872, and lived here longer than anywhere else in his life.
A wide range of activities are planned throughout the year in Rochester to commemorate Douglass' life and legacy.
120 Years of Rochester Lilac Festival

The Rochester Lilac Festival is a beloved spring tradition in the northeast. The annual festival celebrates the blooming of the largest collection of lilacs in North America. Celebrating its 120th anniversary in May, 2018, this ten-day free festival is the largest of its kind.
Rochester is Rising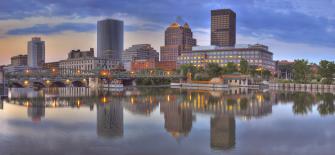 The 3rd largest city in New York State is in the midst of an incredible period of revitalization. Currently, there is more than $850 million being invested in downtown Rochester through projects that are planned, under construction, or already completed. Major projects include the filling in of a sunken highway (Rochester is the first city in the U.S. to do so!), new mixed-use developments on plots of land once occupied by America's first indoor urban mall, former department stores transformed into hotels, apartments and office space, a multi-million-dollar transformation of the Hyatt Regency Rochester, rooftop gardens and bars and much more.
Brewing Booms in the Flower City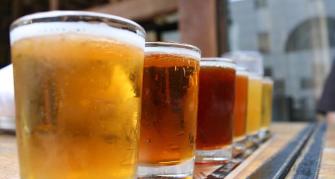 Like most of New York State, Rochester is in the midst of a craft beverage boom. Today there are more than two dozen breweries in the Greater Rochester area. Learn more about these breweries and the 585 brewers collaborative -- a collaborative brewing community.  Rochester is also home to the Genesee Brewery, the oldest brewery in New York State and an iconic brand.
Top Destination for Family Fun in the Northeast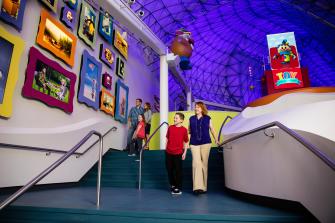 Rochester rolls out the red carpet for family travelers. The city is home to The Strong Museum, the only museum in the world dedicated to the discovery and exploration of PLAY! As The Strong you can find the National Toy Hall of Fame, which inducts new iconic toys once a year, along with the World Video Game Hall of Fame. In addition to The Strong, you can find more than 75 experiences and attractions for families within an hour's drive of Rochester.
Lions, Tigers and (Polar) Bears!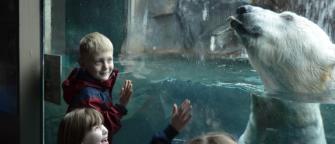 Starting in 2018, Rochester's Seneca Park Zoo is undergoing an awe-inspiring transformation. This will include increasing the Zoo footprint by 20%, adding new species (including giraffes, red pandas and more!), best-in-class habitats, and improved guest services. Once the transformation is complete, Seneca Park Zoo will be a national leader in education and conservation.
Flavors of the Flower City and the Finger Lakes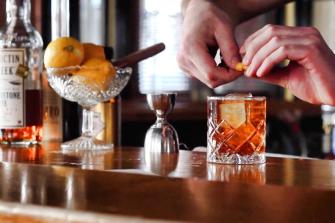 Like the city that surrounds it, the food and drink scene in Rochester, NY is in the midst of a major upswing. Rochester is the gateway to the Finger Lakes region – considered by some to be the most important food and drink region in North America. Rochester and the Finger Lakes are home to some of the best wineries, craft brewing and distilling, agriculture and coffee roasters in the country.
Rochester's local food scene has been greatly influenced by outsiders and transplants to the area who have fallen in love with the region and have chosen to make their mark through innovative cuisine and cocktails.
Hyatt Regency Rochester is Reborn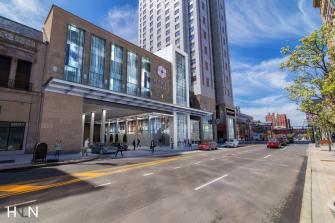 After undergoing an $18.5 million renovation, Rochester's Hyatt Regency has been completely transformed. Conveniently connected to the Rochester Riverside Convention Center, the renovated Hyatt features many new amenities including an outdoor terrace lounge area and bar, a full service Starbucks and Rochester's first Morton's The Steakhouse.  
All of the guestrooms and premier suites have been renovated to include sleek flooring, docking stations, 55 in. flat panel televisions, modern shower units and luxurious Frette bed linens, utilized in only the finest hotels worldwide. Spacious and airy public spaces feature comfortable areas for guests to work and connect.
Ours is a Fresh Story to Tell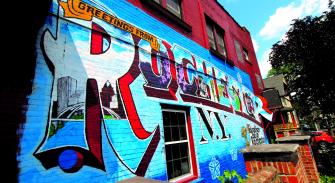 Rochester is largely "under-the-radar" and undiscovered. You could call us one of the world's best kept secrets. Be one of the first to tell the story of this mid-sized city's renaissance. From Rochester's abundant arts and cultural offerings, to its exploding food scene, museums, outdoor recreation, affordability and much more, there is so much to discover when you write about Rochester, NY in 2018.