The 25th annual ImageOut Film Festival, New York State's largest LGBTQ film festival,  2017 program begins Oct. 5 and runs through Oct. 15. This year the festival will feature 65 films from 20 countries screened over 10 days, as well as other programs and celebrations. The two Rochester venues hosting the screenings are The Little Theatre and Dryden Theatre at George Eastman Museum.
With annual attendance of more than 10,000, ImageOut continues to draw diverse audiences regionally and beyond. To pre-screen and secure the best available films, ImageOut members attend several festivals throughout the year, including Sundance, Cannes, and Berlin.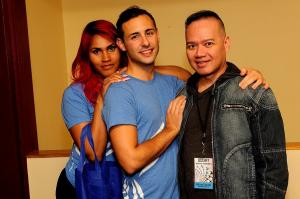 This landmark anniversary is a time to celebrate the longevity of a cultural institution that since 1993 has brought to life on the big screen the many, varied stories of LGBTQ people.
"It's been 25 years since our organizers had the foresight to provide a venue like ImageOut so we can come together as a community, and have a platform to promote LGBTQ awareness. The Film Festival is more relevant than ever, helping ensure that we continue to see our ever-evolving narratives and experiences, shared by our brothers and sisters all over the world," Michael Gamilla, Chair of the Programming Committee. 
Ticket prices range from $7 to $15, with $2 in-person discounts for young adults age 24 and younger and seniors age 65 and older. In addition, films that are part of the Next Generation Film Series are free to anyone under the age of 21. Tickets for the festival can be purchased online all the way through the festival at imageout.org. More news and insights can be found on the festival blog at imageout.blogspot.com/
Movie Highlights
The opening night films Princess Cyd and God's Own Country, reflect the growing understanding and acceptance of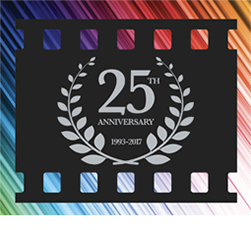 homosexuality and gender fluidity across generations.
This year's narrative centerpiece is 120 Beats Per Minute and highlights the importance of activism and finding allies to fight for our causes, whatever they may be. 
Freak Show is the closing night film and it is a reminder that no matter how strong the community has become, our hold on gay rights, our basic human rights, is very fragile. 
Each film delivers a powerful message while also making us laugh, fall in love, and be thoroughly entertained. 
Events and Festival Parties
The 2017 ImageOut Festival Eve Party will be from 7 to 9:30 p.m. Thursday, Oct. 6 at the Arbor Loft. 
ImageOut's Closing Night Party on Saturday, Oct. 14 will be at Anthology, 336 East Ave, immediately following the closing night screening of Freak Show. Guest will enjoy an evening of food and live music. 
About the ImageOut Film Festival
ImageOut is New York State's largest LGBTQ Film Festival. The 2017 ImageOut Film Festival will run for 10 days Oct. 5 to 15 and will include a mixture of narrative features, documentaries, and short films shown in three Rochester venues. ImageOut informs, entertains, educates, and enriches filmgoers through the exhibition of film and videos by, and about lesbian, gay, bisexual, and transgender people. ImageOut encourages LGBTQ filmmakers, who, as a group, are rarely seen in mainstream media. It is an opportunity to record and preserve the stories and histories of LGBTQ lives and to foster collaborations and conversations to break down social and cultural barriers concerning lesbian, gay, bisexual, and transgender people.
Accessibility
ImageOut remains committed to keeping the Festival accessible. Single ticket prices, prior to young adult or senior discount, will range from $7 to $15.
Discounts for In-Person Ticket Purchases: a $2 discount is available to individuals over the age of 65 or under 25 for most films shown during the Festival.
The Next Generation Series, featuring films for and about LGBTQ young people, is free to anyone under 21.
Quick-Response (QR) codes give festivalgoers access to ImageOut's Mobile website. This website will have the entire program lineup, film descriptions, trailers, and other information to help those on the move take advantage of all the festival has to offer. Look for QR codes in the ImageOut printed program as well as at festival venues.
INFORMATION
General Public Contact Information for ImageOut
(585) 271-2640
office@ImageOut.org
ImageOut.org
Blogs: imageout.blogspot.com/
Twitter: @imageout
Facebook: www.facebook.com/ImageOut