Peak fall foliage is expected to be enjoyed in Rochester, NY mid-October. There are many places throughout Rochester that are ideal for taking in the stunning views of fall. And while we love it here in Rochester any time of the year, there is no doubt that fall is one of the most beautiful times of the year in our fair city.
Erie Canal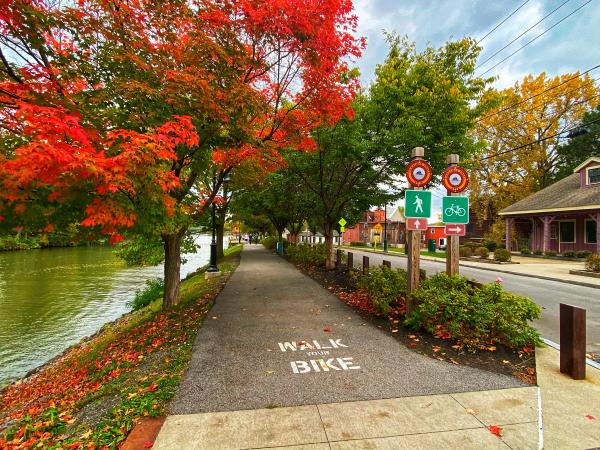 The colors of fall are especially vibrant alongside the Erie Canal, which spans the length of Monroe County. Head to a scenic canal town like Pittsford or Fairport, and then enjoy a leisurely walk or bike ride alongside the canal on the towpath. Enjoy the sights of fall foliage, wild life and the occasional canoe or kayaker.
Genesee Valley Park
The Genesee River provides a picture perfect backdrop for fall foliage in Genesee Valley Park. This Frederick Law Olmstead designed park in the City of Rochester features spacious lawns and a trail that runs alongside the river.
Mount Hope Cemetery

 
Mount Hope is a wonderful place to visit any time of the year – especially for history lovers. Mount Hope is the final resting place of suffragist Susan B. Anthony and abolitionist Frederick Douglass. The diversified forest of trees in Mount Hope provide striking views in the fall.
Durand Eastman Park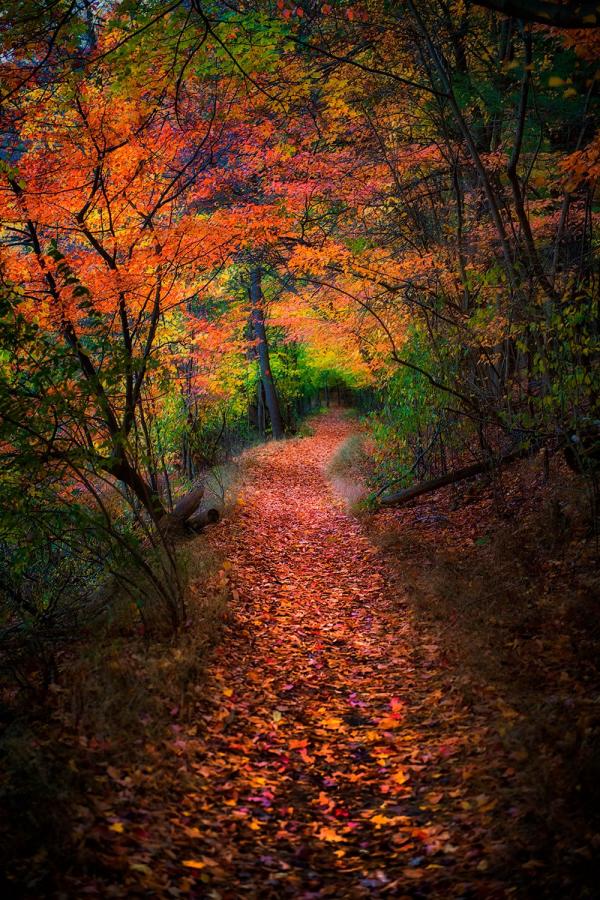 Photo credit: James Montanus 
Durand's steep wooded slopes, valleys, scenic vistas, small lakes and variety of trees create a spectacular backdrop for fall foliage colors. 
Letchworth State Park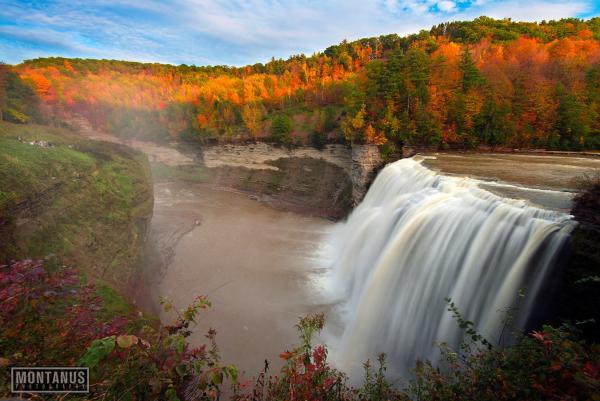 Letchworth State Park, known as the "Grand Canyon of the East," is a magnificent spot from which to enjoy the changing leaves. Letchworth has been named the best state park in America, and is a must-visit in the fall.
Turning Point Park
Turning Point Park is an extended boardwalk that takes visitors over the Genesee River all the way to Lake Ontario and the Port of Rochester.
Highland Park

This Frederick Law Olmstead designed park may be best known for its stunning display of the largest collection of lilacs in North America.
Lower Falls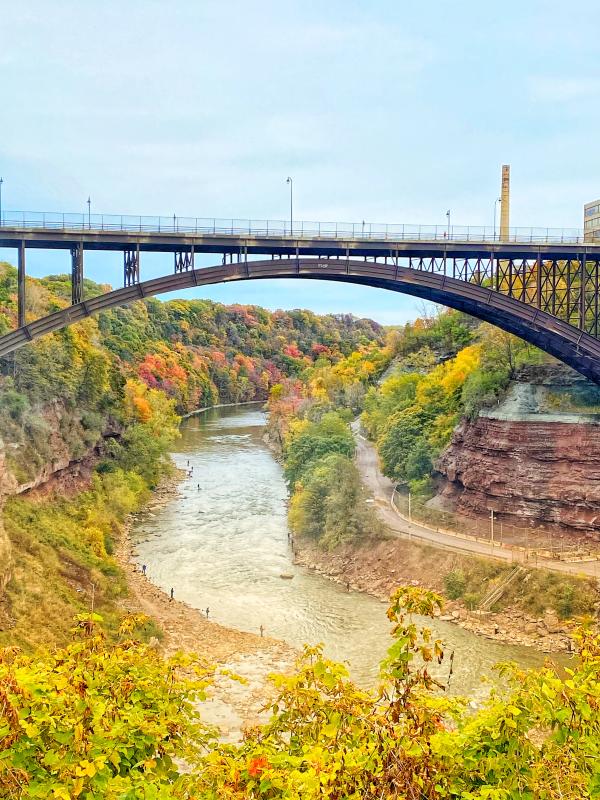 Lower Falls Park offers spectacular views of the 85-foot Lower Falls and the picturesque Driving Park Bridge as it gently descends down into the Genesee River Gorge. The trail then crosses over Middle Falls providing trail goers with a unique view of the falls. It is also a popular location for fall fishing.
Finger Lakes Region
The Finger Lakes region is a beautiful backdrop for the splendid colors of fall. Parks, trails and scenic look out points found alongside the lakes themselves are ideal spots for viewing the changing colors of the season. While you are out exploring, visit a Finger Lakes winery or brewery and enjoy a local craft beverage or two.