When it's time to chill out, find your inner peace, and nourish your mind, body, and spirit, you don't have to look far. Rochester offers wonderful in-area destinations and resources when you're ready to cash in on that self-care you've been meaning to redeem.

We've gathered a list of Rochester-area spas, wellness and fitness centers, and restaurants to help you refresh, recharge, and rejuvenate. Start putting together your personal wellness day itinerary and treat yourself to some much deserved "me" time.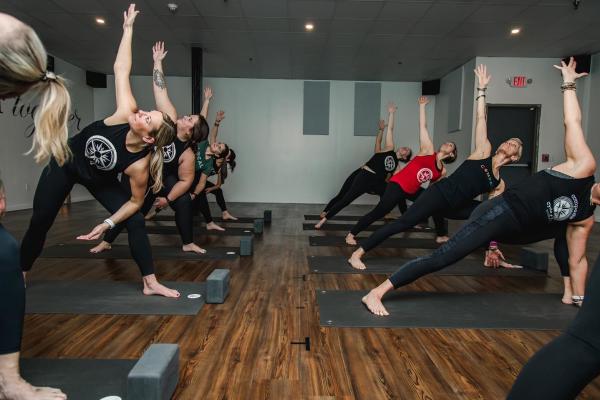 Treat Your Body Well: Fitness + Wellness
Whether you're looking to stretch it out with yoga, pump it out with cross-training or ride it out with a spin class, Compass Cycle + Flow's inviting setting will allow you to unplug from the outside world. There are no lights and no windows in this candle-lit studio, creating a sense of endless calm and focus as you get the blood pumping and the calories burning. Single class prices are available.
Experience a different way to clear your mind at the Bodymind Float Center. Inside the float tank, eight-hundred pounds of pharmaceutical-grade Epsom salt is dissolved in ten inches of water warmed to skin temperature. This extremely dense solution enables people of all body types to float effortlessly and feel as though the weight of the world has been lifted. The nearly universal response to floating is one of profound relaxation and a sense of well-being, even joy.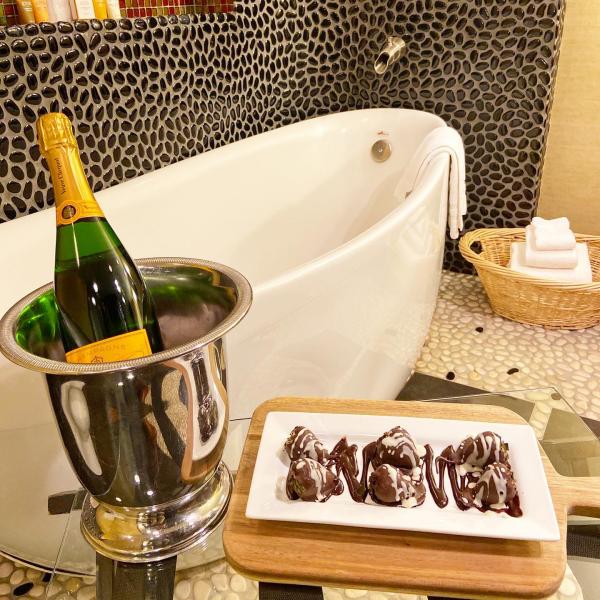 Pamper Yourself: Soothing Spas
Ape + Canary is Rochester's urban spa destination. Everyone can benefit from the spa services here. Whether it's a massage, manicure, or esthetic treatment, you'll emerge refreshed, renewed and ready take on Rochester, New York.
The Spa at Woodcliff welcomes you with peaceful aromas and soft sounds to help you unwind before the pampering begins. Spa specialists are waiting for you to experience luxurious treatments to make you look and feel incredible, including massage, wraps, manicures, pedicures and hair styling. Located in the Woodcliff Hotel & Spa.
From signature facials to sophisticated body treatments, The Spa at The Del Monte offers a full range of spa treatments designed to soothe the mind, body and soul. The Del Monte offers 14 luxurious treatment rooms, as well as separate men's and women's sanctuaries including dry saunas, rejuvenating showers, locker accommodations, indulgent robes and luxurious relaxation lounges. Located in The Del Monte Lodge Renaissance Rochester Hotel & Spa.
Pamper yourself at Spa del Lago and enjoy a day of relaxation and rejuvenation. Indulge in services ranging from massages and facials to salon styling and manicures. All spa packages include the unlimited use of the spa facilities for the day, including the herbal steam room, cedar wood sauna and spa sanctuaries. Located in the del Lago Resort & Casino.

Nourish From the Inside Out: Dining Options
The Red Fern is known for its fine vegan fare and takes a new twist on healthy with most of its in-house dining. Serving up salads and sandwiches, smoothies and juices, beer and wine—the options are plentiful on this menu. They even offer the Compost Place—the restaurant's own version of the hometown staple, the garbage plate! Specialty dining options are available for those who are gluten-free, nut-free, soy-free or oil-free as well.
Another local favorite is Effortlessly Healthy, a food truck that can be found roaming Rochester each spring, summer, and fall. A regular at the Rochester Public Market's Food Truck Rodeo and amongst our festivals and special events, you can try on-the-go favorites like wraps, salads, and six different styles of healthy "Trash Plates"—typically consisting of a protein served over roasted sweet potatoes and coleslaw with their signature avocado sauce.
Wegmans, for those moments where you don't mind cooking is no secret to our local ROC-stars. When you're in the mood to just explore your options and see what meals you're inspired to create, Wegmans is a great place to start and stop.

Create Your At-Home Retreat: Home and Décor
Bring the self-care to your humble abode with a staple from one of our local stores! Keeping indoor plants offers various benefits, including reducing stress and boosting productivity. Shop Fabulous Flowers and Gifts to find a bouquet or potted plant (or two!) to keep in your home and brighten your surroundings. (Pro tip: Ask about the Serene Retreat plant!)
Know what's better than a lighting a great-smelling candle? Lighting one that you've made yourself! Scents by Design puts the power of creativity in your hands. Work with a scent stylist to pour your own candle and create your custom fragrance blend. Bring it home to enjoy anytime you'd like a boost to your home's ambiance.
Glenna Colaprete-Hudson started Glenna's CBD Best Oil in 2015, after successfully treating her own chronic and painful nerve entrapment. She is dedicated to helping all people and pets live their best lives with her products, available in creams, gummies, lotions, salves and more. Take one or a few home to try!
Your vacation should be the perfect mix of exploration meets relaxation. So whether a great meals brings in the calm or a day of shopping soothes your soul, some truly great suggestions can be found across our site at: visitrochester.com/things-to-do/.