Posts from July 2016
The Rochester and Finger Lakes region is full of family friendly attractions, historic landmarks, public art installations, and natural beauty that are attracting a new kind of visitor—Pokémon!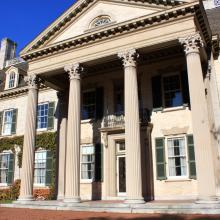 If you haven't been to the George Eastman Museum yet, what are you waiting for? If you've never been... or haven't been in a while, here are 5 things to do at the George Eastman Museum this Summer.