Reopening Safely in Rochester, NY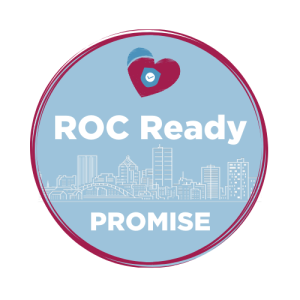 The Greater Rochester community is resilient. Together, as both local residents and visitors, we can work together to take a few simple steps to help promote the health, safety and wellbeing of one another. 
As we slowly and responsibly begin to reopen, we know you may be looking for information about what steps the tourism and hospitality industry is taking to protect those who live here and visit. Join us in our pledge -- a shared commitment to take important precautions to keep each other healthy. We look forward to welcoming you when you're ready.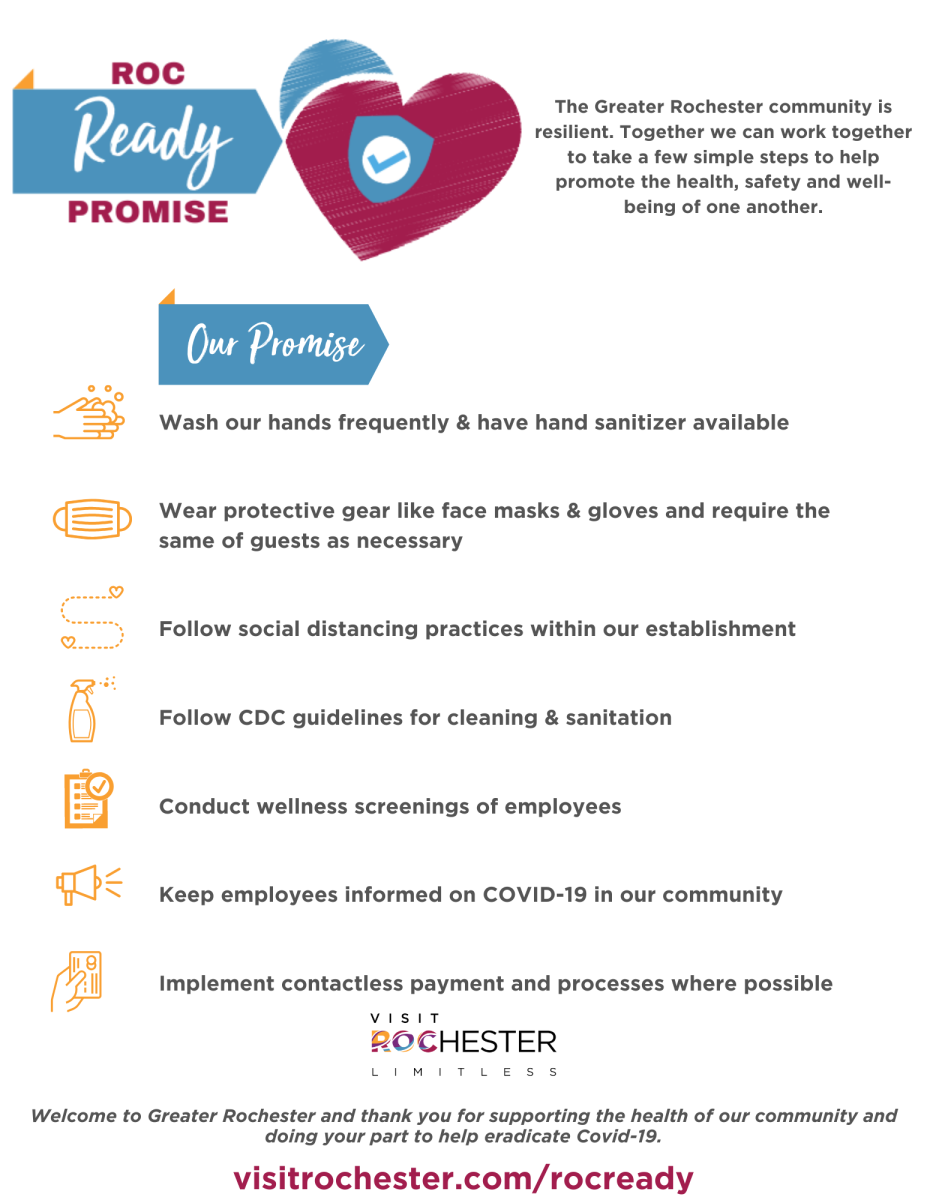 ROC Ready Promise
We care about the residents, workers and visitors to Rochester, NY. The ROC Ready Promise is a commitment signed by businesses in Rochester signaling their commitment for safe reopening during the COVID-19 pandemic. Safety guidelines for proper reopening practices are set by federal, state and local health departments, and the ROC Ready Promise helps communicate what's taking place behind the scenes. 
When you're out in the community, look for the pledge at Visit Rochester member businesses as a visual symbol of what businesses have made the health and safety of their patrons a priority. You can feel comfortable knowing these businesses have agreed to:
Wash our hands frequently & have hand sanitizer available
Wear protective gear like face masks and gloves
Follow social distancing practices within our establishment
Implementing "contactless" processes and payments wherever possible
Requiring guests to wear masks and other PPE as necessary
Follow CDC guidelines for cleaning & sanitation
Conduct wellness screenings of employees
Keep employees informed on COVID-19 in our community