"Totality Awesome" Eclipse Stops in Rochester, NY
Congratulations! You've found one of our Rochester Eclipse Disposable Cameras, filled with iconic images from around the city! Once you develop your Kodak film, you'll find a collection of images (in honor of the Total Solar Eclipse taking place on April 8, 2024) that will act as your guide to some of the best spots, most iconic attractions, and "totality awesome" areas to start your sight-seeing. Match your prints with the list below to learn more about each amazing stop.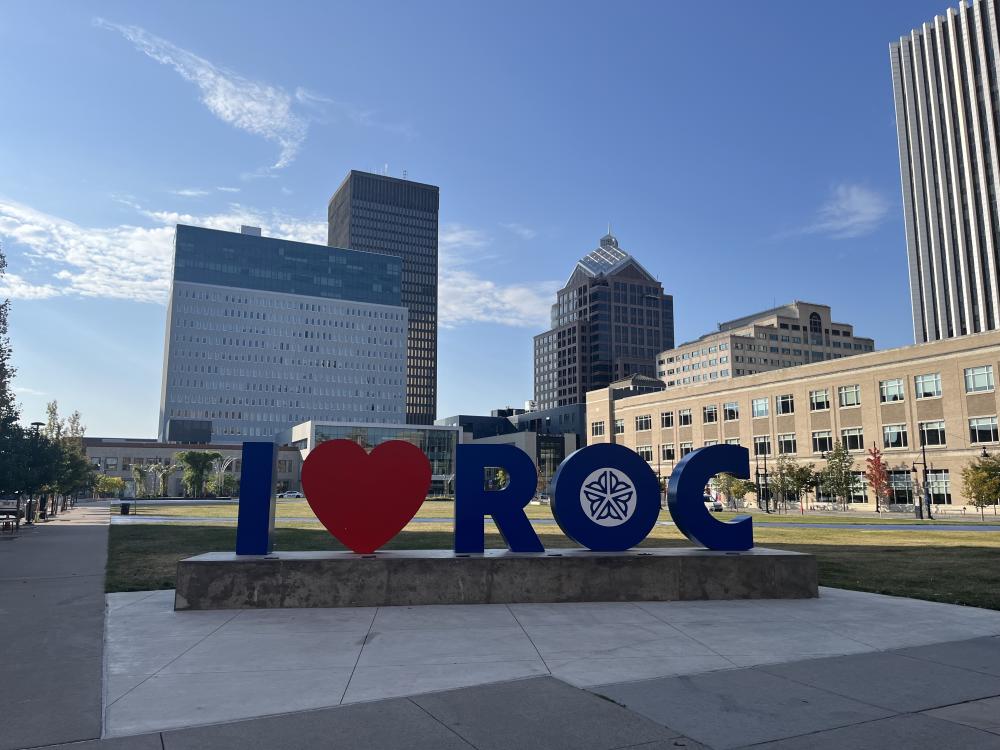 I ❤ ROC SIGN AT PARCEL 5
An outdoor greenspace with a beautiful view of the Rochester skyline, the "I ❤ ROC" sign is a great place to stop during your visit. Grab a shot in front of the sign to commemorate your time in Rochester, then spend some time admiring the downtown area, sitting in the sunshine and enjoying the fresh air. Since its opening in 2021, Parcel 5 has been home to many free community events and become a favorite outdoor spot for locals. Visit and you'll be in the heart of the city and steps away from other iconic attractions, including…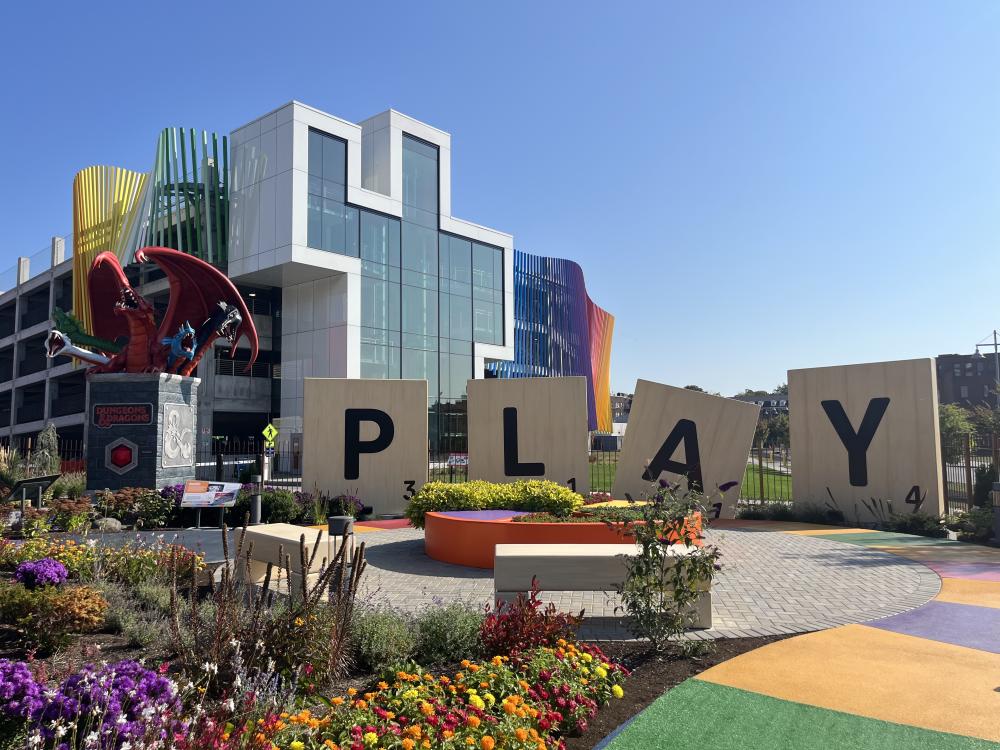 THE STRONG NATIONAL MUSEUM OF PLAY
Fun for families and friends of all ages, the Strong National Museum of Play is the place to let your inner child roam free. Talk a stroll down Sesame Street, bask in the indoor Butterfly Garden, unleash your pinball skills, and play your way through this amazing stop. The new outdoor Hasbro Game Park is part of the recent expansion at The Strong and features life-sized versions of favorite tabletop games including tributes to Monopoly, Dungeons & Dragons, the Game of Life, Scrabble and more.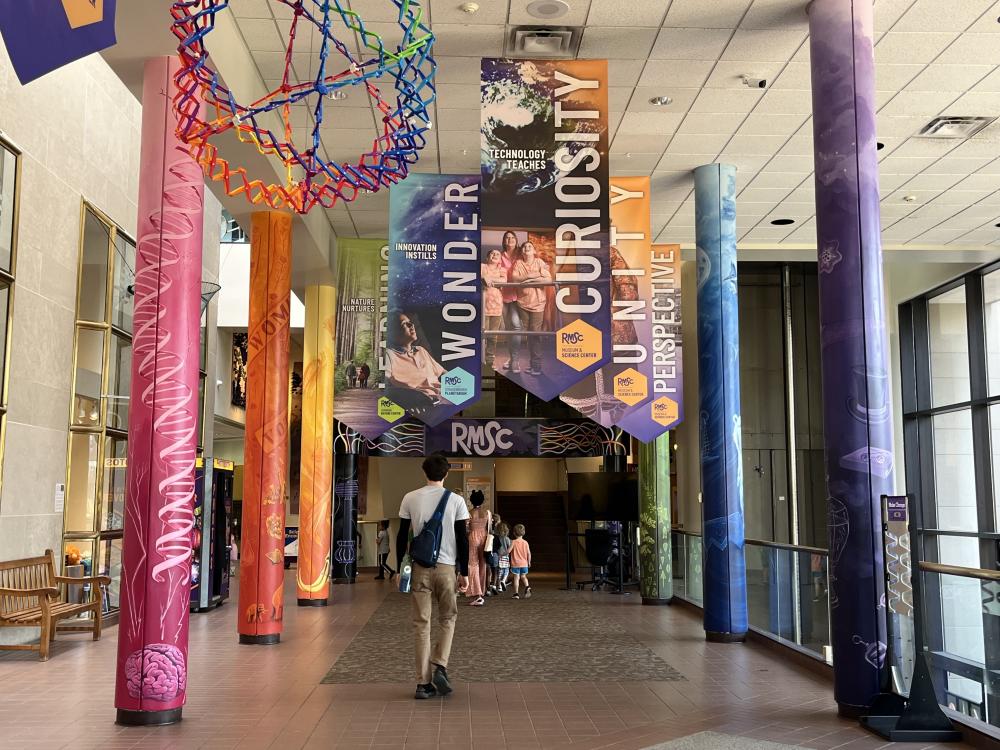 ROCHESTER MUSEUM & SCIENCE CENTER
At the RMSC, you can explore three floors of interactive science and history themed exhibits, with hands-on activities for kids young and old. During Eclipse weekend, the RMSC will be hosting a 3-day festival filled with music, food, and fun that invites everyone to ROC the Eclipse. Details for the festival can be found here: https://rochestereclipse2024.org/roc-the-eclipse/.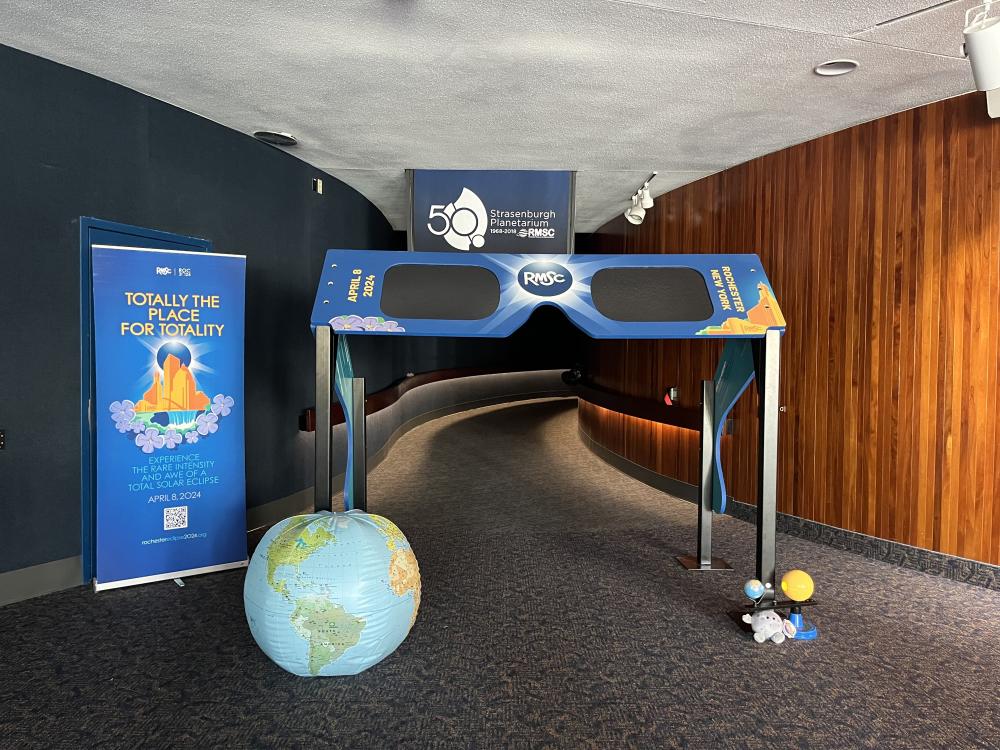 TOTAL SOLAR ECLIPSE GLASSES AT THE STRASENBURGH PLANETARIUM
During a total solar eclipse, eye protection is key! See the giant eclipse glasses being housed by the Strasenburgh Planetarium (at the RMSC) during your visit and pick up some human-sized glasses of your own to use during viewing. Remember: It's never safe to look directly at the sun, so special glasses equipped with solar filters are key! Pick yours up early and come prepared.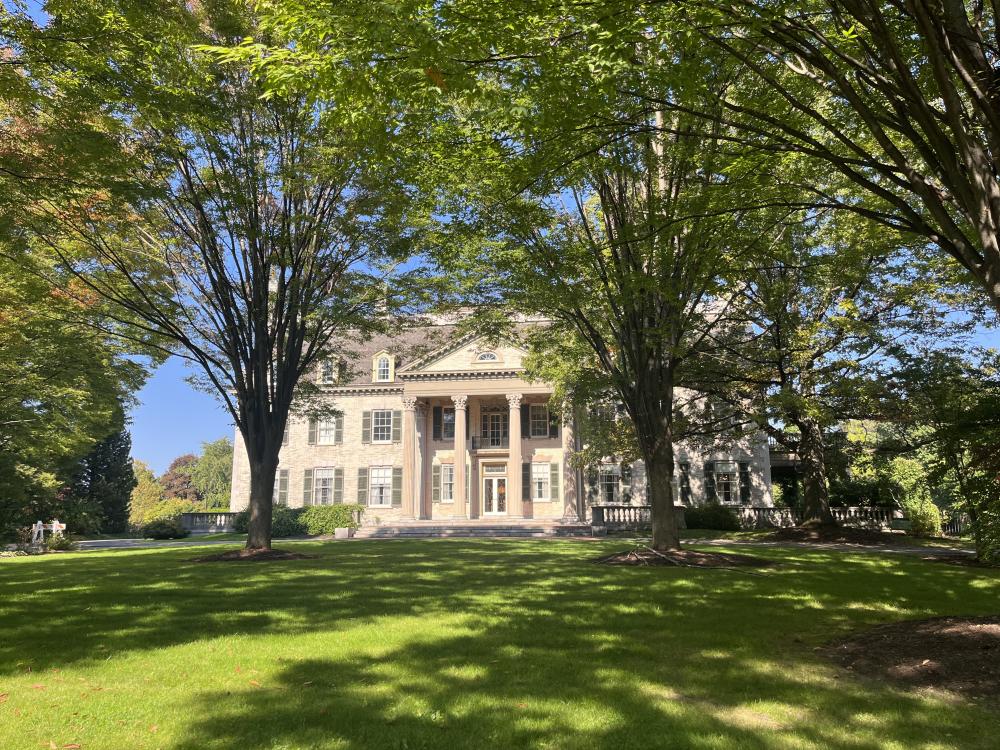 GEORGE EASTMAN MUSEUM
You might have noticed your cameras came equipped with Kodak film, because Rochester is home to George Eastman, founder of the Eastman Kodak Company! Stop by the George Eastman Museum to tour his former home and learn about this extraordinary man and his contributions to the film industry.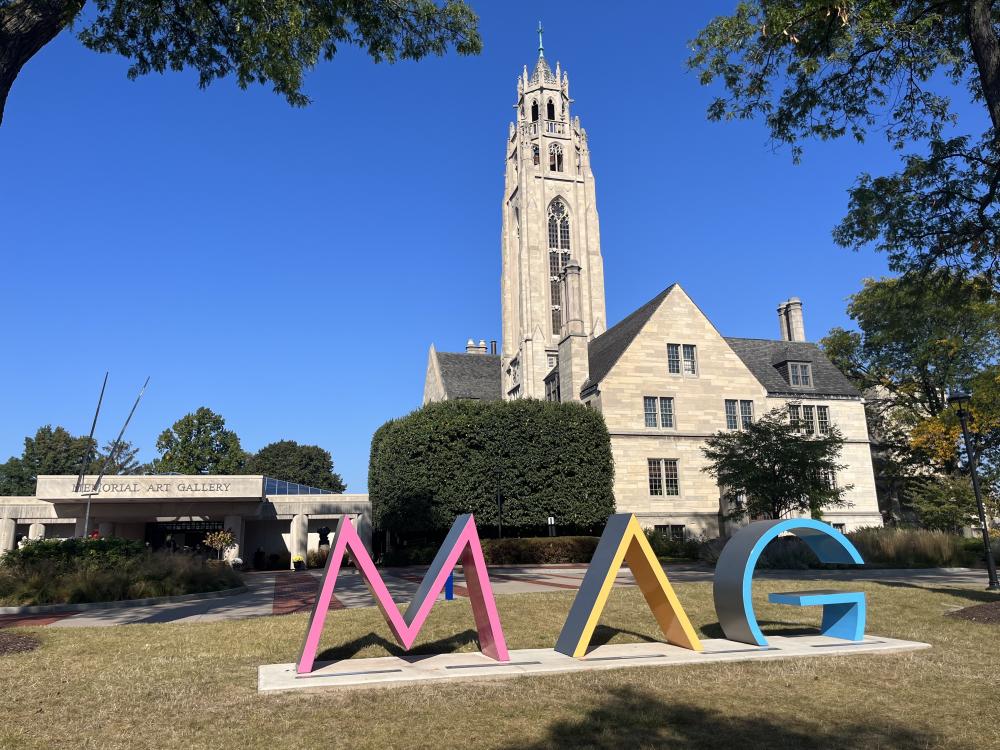 MEMORIAL ART GALLERY
Lovingly known in Rochester as the "MAG," the Memorial Art Gallery is home to over 12,000 pieces of art spanning the centuries through more than 5,000 years of art history. Stop by for a tour of the indoor galleries and rotating exhibits, enjoy a bite of brunch at the café Brown Hound Downtown, then walk the outdoor Sculpture Garden for larger-than-life outdoor art.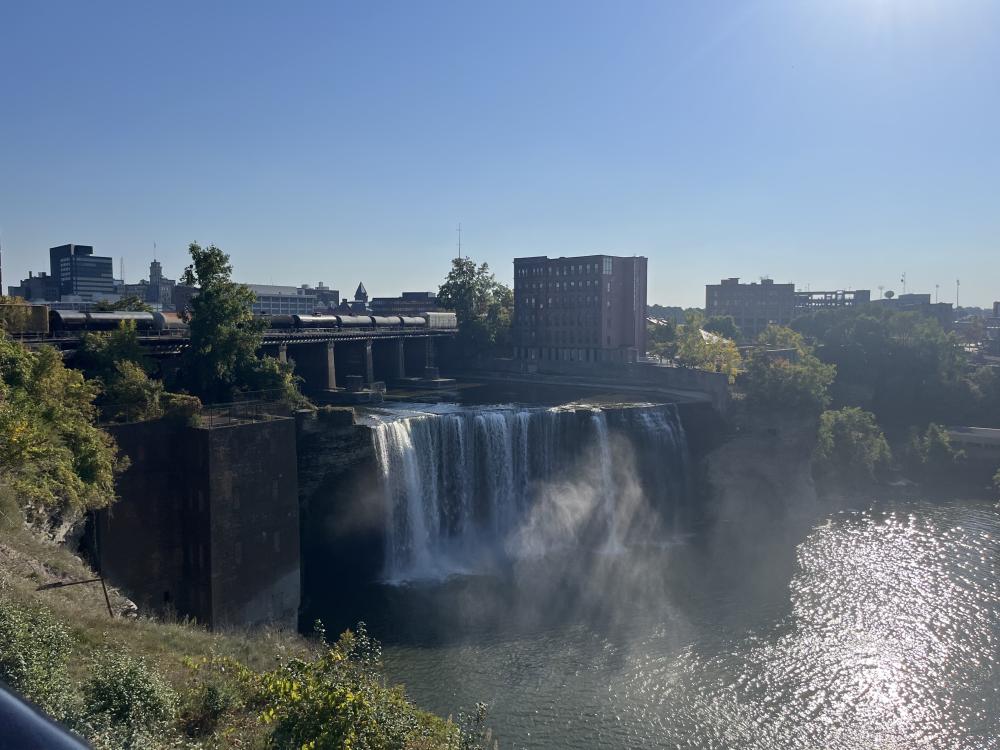 HIGH FALLS
Did you know that Rochester has an 96-ft waterfall in the middle of downtown? Visit High Falls to see the marvel and stroll along the paved outdoor footpath. Stop for a beer and delicious dinner at Genesee Brew House (part of the Genesee Brewing Company), which has been brewing since its founding in 1878. The rooftop and outdoor balcony are great places to enjoy a bite alongside beautiful views of the waterfall and downtown city skyline.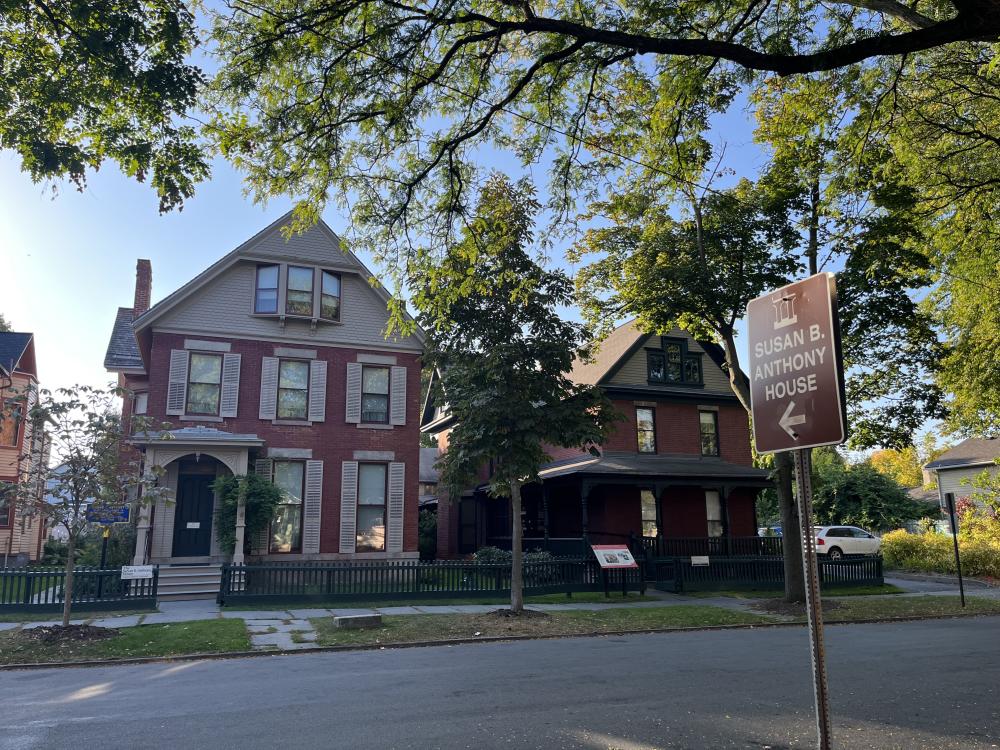 SUSAN B. ANTHONY MUSEUM & HOUSE
Rochester is known for its role in the women's rights movement due to legendary figure Susan B. Anthony calling the city her home. Visit the Susan B. Anthony Museum & House, still standing on Madison Street, where Anthony fought for the female right to vote and was arrested in the front parlor after illegally casting her ballot in the 1872 Presidential Election. Down the street, see the "Let's Have Tea" Statue depicting Anthony's close relationship with abolitionist Frederick Douglass and grab lunch at the 1872 Café, which still house the actual ballot box where that famous illegal vote was placed.
BONUS: AN ECLIPSE EVENT FOR THE AGES
Explore Genesee Country Village & Museum, the largest and most comprehensive living history museum in New York State. Visitors will enjoy a truly historic experience when they view the eclipse from a 19th-century Historic Village, with a four-day festival taking place to celebrate totality. 
Explore even more things to do while you're in Rochester for the eclipse here, and be sure to share your adventures with us on social media using #VisitROC.