Welcome to Rochester - FiO/LS 2022
Rochester is pleased to welcome FiO/LS to Rochester in 2022!
Rochester is a city that prides itself in optical excellence, and we are excited to have your group here. We have populated this site with information about places to explore in Rochester and the Finger Lakes region during your stay. We know you will find fun attractions to visit, a wide variety of dining options and much more to enhance your visit.
Need help planning your trip to Rochester? Contact Us!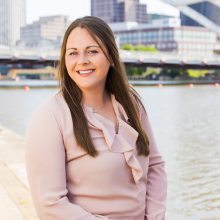 Amanda Fox, CMP

Vice President, Operations & Events
Use this interactive map to explore downtown Rochester, NY