Visit Rochester is proud to announce that Amanda Fox, CMP, Director of Event Services, has been awarded the Inspiration in Service Award by the Event Services Professionals Association (ESPA). In receiving this prestigious award, Fox is recognized for the excellent services she provides to every group and event that she works with through her role at Visit Rochester.
ESPA is the only association representing event service professionals from CVBs, hotels and convention centers from across North America.
The ESPA Inspiration in Service Award is awarded to one individual annually as part of ESPA's Leadership in Event Service Awards.
This Award recognizes an Event Service Professional from CVBs, Convention Centers, Hotels and Conference Centers whose leadership in the past year has been an inspiration to others. This individual is recognized for having a positive, can-do attitude that inspired others, or the events industry, in a meaningful way.
Several initiatives that Fox led in the past year were highlighted in her receipt of this award. In the past year, she has spearheaded Diversity, Equity, and Inclusion initiatives by creating a committee that trained more than 450 members of the local hospitality industry on best practices to ensure inclusiveness while welcoming guests for events in the Rochester area, including meetings, conventions, conferences and sports competitions.
Fox's work in CSR efforts for visiting convention groups was also recognized. For example, in 2022 Fox coordinated the collection of more than 1,500 gift cards from businesses throughout the region for nurses at URMC as part of a community give back project from a visiting convention group.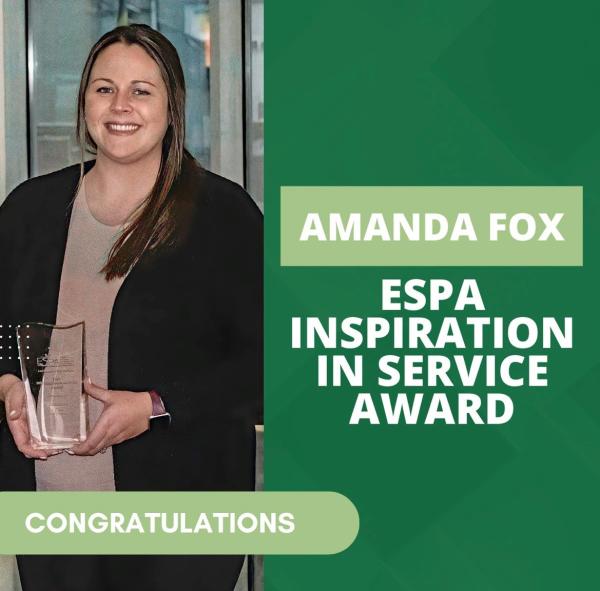 About Visit Rochester
Visit Rochester is the official tourism promotion agency for Greater Rochester and Monroe County. Visit Rochester is a membership organization with over 400 members representing, lodging, retail, restaurants, services, and community organizations. Working together with our members and partners, our mission is to sell and market Greater Rochester as a preferred destination in order to grow and maximize visitor spending and to enhance the economy.