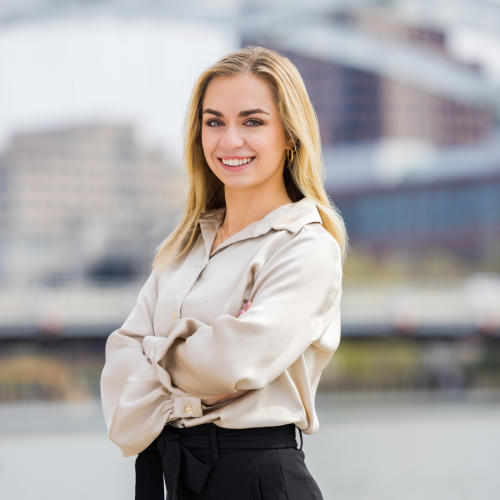 Visit Rochester, the official tourism promotion agency for Monroe County, is pleased to announce that Gabriella Garcy has joined the organization as Digital Communications Specialist.
As Digital Communications Specialist, Garcy is responsible for social media content creation, community management of Visit Rochester's social media channels and developing website content. She also manages email marketing and blogging for Visit Rochester, among other responsibilities. In this position, Garcy serves as a storyteller for the tourism industry in Monroe County, regularly highlighting the many features and assets of the community that are appealing to visitors and local residents alike.
Prior to Visit Rochester, Garcy was an Account Executive at CGI Digital, where she focused on client management for all marketing and digital communication services within the company.
Garcy is a 2021 graduate of St. John Fisher University, where she earned a Bachelor of Arts in Media & Communication, Spanish Minor. She currently volunteers her time with PRSA Rochester's Young Professionals Committee.
She resides in Webster, N.Y. and is the proud parent of two cats.