Visit Rochester, the official tourism promotion agency for Monroe County, is pleased to announce the promotion of Gregory LaDuca to Vice President of Industry Relations and Visitor Experience, Jeanine Battermann to Vice President of Finance, Administration and Human Resources, and Wendy Ford to Director of Sales.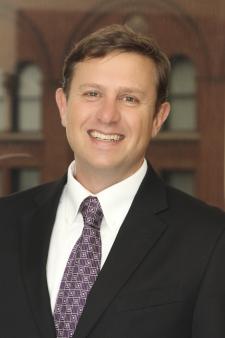 In his new role, LaDuca will serve as the primary contact between existing and prospective members, and affiliates of Visit Rochester, this includes the administration of Visit Rochester's award-winning Visitor Industry Council. He will continue to oversee the organization's team of information specialists, who engage with visitors at the downtown visitor's center, at the Greater Rochester International Airport and local festivals and events. LaDuca is also responsible for the engagement and training of  hospitality community frontline staff, designed to enhance the overall experience of visitors to Monroe County. LaDuca brings more than 20 years of experience in the hospitality industry to this position. He has been with Visit Rochester since 2013, when he joined the team as the Director of Convention and Visitor Services.
In addition to his responsibilities at Visit Rochester, LaDuca serves on the Rochester Hotel Association's Scholarship committee, and on the volunteer recruitment committee for the Special Olympic Winter Games. LaDuca earned his Bachelor of Arts in communication and journalism from St. John Fisher College. He resides in Spencerport with his wife, Bridget, and three sons.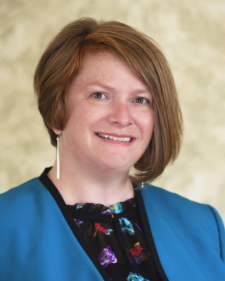 Battermann's new position is a multifunctional role. She will oversee the organization's financial management and forecasting, office management including information technology and facilities management, and human resources.  Also as part of her responsibilities, she serves as the treasurer on the board of Lilac Festival Inc. She joined Visit Rochester in 2018, as the director of finance and human resources. Prior to joining Visit Rochester, Battermann worked as the director of finance for the Ronald McDonald House Charities of Rochester, and prior to that the Rochester Childfirst Network. Battermann brings more than 30 years of accounting experience to her new position.
Battermann is near completion of a Bachelor of Science in Accounting degree from SUNY Empire State College. Outside of work, she serves as a Town of Avon Fire Commissioner, Lima Presbyterian Church Ruling Elder and is a member of the East Avon Fire Department Auxiliary. She resides in East Avon, and is the proud parent of six children and three grandchildren.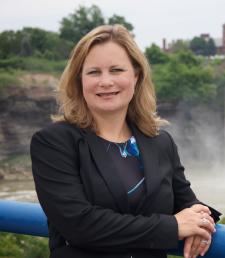 As director of sales, Ford will be responsible for working collaboratively with members of Visit Rochester's meetings, conventions and sports sales team to help attract conventions, conferences and competitions to Monroe County. She will play a key role in mentoring and advising members of the sales team, in addition to training new associates. She will also continue to develop and grow existing accounts for the organization, as well as generate new business. Ford has more than 20 years of experience in the hospitality industry, beginning her career in hotel sales. She has been with Visit Rochester since 2008, when she joined as convention sales manager. Outside of work, she serves on the board of directors for the Meeting Professionals International, Upstate New York Chapter. Ford is also an active member of the Empire State Society of Association Executives, and is a past recipient of the Women Leader in Hospitality Award from RIT.
Ford earned her Bachelor of Science in Hospitality Management from the Rochester Institute of Technology (RIT). She resides in Livonia, NY, with her fiancé, Mike, and blended family of five children and three dogs.