Visit Rochester, the official tourism promotion agency for Rochester and Monroe County, is pleased to announce the promotion of three staff members to new roles within the organization.
Amanda Fox, CMP has been promoted to Vice President, Operations & Events, Diana Keating is now Vice President, Marketing, and Wendy O'Duffy is now Vice President, Sales.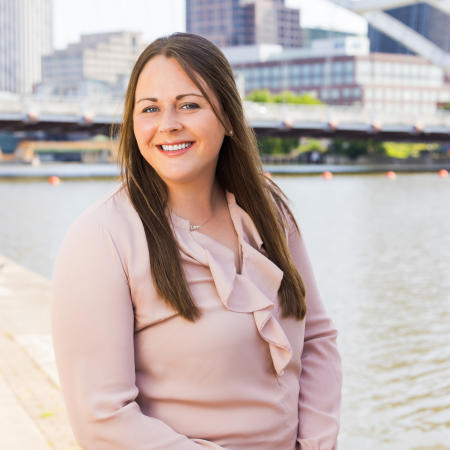 Amanda Fox, CMP
In her new role, Fox will continue to oversee relationships and contracts with national industry associations, while also managing the Event Services team. The event services team is responsible for providing service to visiting meeting, convention and sports group, with services offered including transportation, catering, venues, A/V, team-building, entertainment and off-site activities. In her new position, Fox is also responsible for developing new strategies to welcome and enhance event attendee visits to Rochester while easing logistical planning for meeting planners and tournament directors.
Fox was previously Director of Event Services for Visit Rochester. She recently celebrated her ten year anniversary with the organization, having first joined Visit Rochester as a Convention Services Coordinator.
In addition to her work with Visit Rochester, Fox is an active volunteer with several industry organizations. She is the Leadership Committee co-chair for the Event Service Professionals Association (ESPA), is a pervious winner of the ESPA Inspiration in Service Awards, serves on the Convention Sales & Services Committee for Destinations International and is the Rochester Area Administrator of Volunteer Services (RAAVS) Symposium Chair.
Fox resides in Lima with her family. She is a past graduate of the University of Pittsburgh earning a Hospitality Management and Business Administration degree with a minor in Recreation.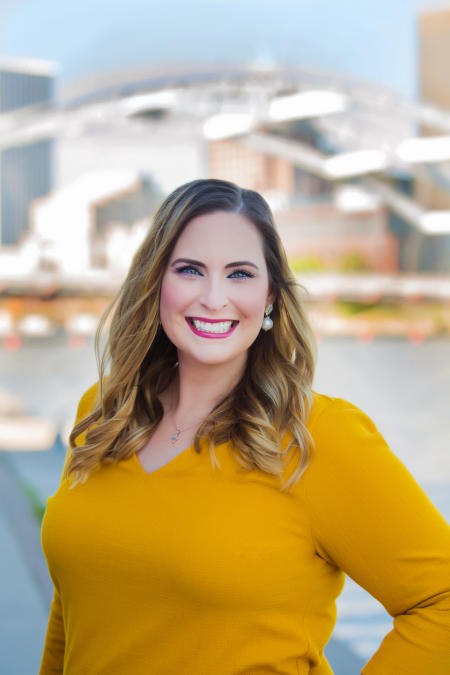 Diana Keating 
In her new role, Keating leads marketing efforts for the organization across all business segments including leisure tourism, meeting sales, and sports sales, while driving economic growth in the community. She is responsible for the implementation of campaigns, manages creative development and media buying, an also oversees group tour and travel trade sales. Previous campaigns that Keating has worked on include Visit Rochester's family travel-focused campaign, "Come Play in Our Backyard," and a program designed to target Canadian travelers, "Bordering On."  Both campaigns have been recognized with awards from the New York State Tourism Industry Association and the Public Relations Society of America Rochester Chapter.
Keating also recently celebrated her ten year anniversary with Visit Rochester. Keating first joined Visit Rochester as Administrative Manager, and was most recently the Director of Tourism & Marketing.
Beyond her responsibilities for Visit Rochester, Keating is the board chair of Wine, Water and Wonders of New York State, a 501c6 destination management company that drives international tourism visitation and increases awareness to and within partner tourism regions of New York State. She also serves on the Parks and Recreation Advisory Board for the Town of Henrietta and the Airport Renaming Advisory Committee for the Frederick Douglass Greater Rochester International Airport.
Keating is a St. John Fisher University alum, receiving a B.S. in Sports Management and Marketing in 2007. She also earned a Master of Leadership with a concentration in sport and social change from Northeastern University, 2009.  She resides in West Henrietta with her husband and two children.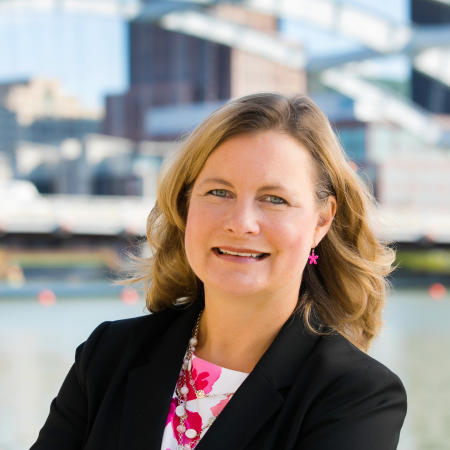 Wendy O'Duffy
As Vice President of Sales, O'Duffy will continue to advance Visit Rochester's sales and sports efforts, aiding customers through the destination selection and planning process. As the leader of the sales team, she ensures Rochester, NY remains the destination of choice for meetings, conventions and events. She also plays a key role in the strategy and growth of existing accounts as well as mentoring and advising members of the sales team, in conjunction with Visit Rochester members.
O'Duffy is an industry veteran with 23 years of experience, and has been with Visit Rochester since 2008, most recently serving as Director of Sales. She currently serves on the board of directors for the Meeting Professionals International, Upstate New York Chapter, is also an active member of the Empire State Society of Association Executives, and is heavily involved in the NYS Destination Marketing Organization. O'Duffy earned her Bachelor of Science in Hospitality Management from the Rochester Institute of Technology (RIT).
In her free time, she enjoys spending time with her husband, Mike and their five children (ages 16 thru 26), travel, enjoy local music and keep up with Riley, her 6-month-old bernedoodle puppy.