Visit Rochester, the official tourism promotion agency for Monroe County, is pleased to announce the promotion of Rachel Laber Pulvino to Vice President, Communications.
In her new role, Laber Pulvino will oversee all communications, including public relations, internal and external communications, media relations, social media and more. Laber Pulvino is also responsible for all Visit Rochester print publications; including the annual EXPLORE Guide, the official visitor's guide for Monroe County. Laber Pulvino also serves as a member of the organization's senior leadership team.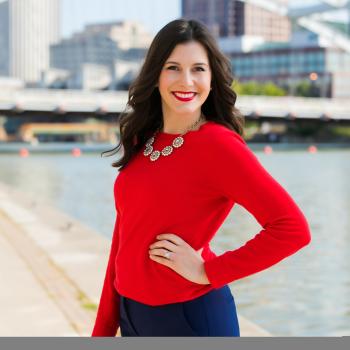 Laber Pulvino first joined Visit Rochester as Director of Communications in 2016. During this time, she has worked on award-winning programs including a press trip that brought 50 publishers of hyperlocal family-focused newsletters to Rochester, the creation of a new website, development of new photography and visual content for the destination and multiple prominent media placements positioning the Greater Rochester region as a desirable place to live, work and visit.
In addition to her work with Visit Rochester, Laber Pulvino is actively involved in the Greater Rochester community. She currently serves as the President of the Rochester Chapter of the Public Relations Society of America (PRSA), and is on the boards of Big Brothers Big Sisters of Greater Rochester, SUNY Geneseo Alumni Association, Finger Lakes Regional Tourism Council and Rochester Downtown Partnership. She received recognition as a member of the Rochester Business Journal's 40 Under 40 list in 2022.
Laber received a Bachelor of Arts in communications and media studies from SUNY Geneseo and a Master of Science in public relations from the Newhouse School of Public Communications at Syracuse University. She resides in Rochester with her family.