David Samentello Named Convention & Sports Sales Manager\
Visit Rochester, the official tourism promotion agency for Monroe County, is pleased to announce the promotion of David Samentello to Convention & Sports Sales Manager.
In his new role, Samentello will focus on attracting conventions, meetings, and events to the Rochester area through building and maintaining relationships within national, regional and local markets. He will specifically focus on bringing meetings, conventions and events in the engineering, LGBTQ+, Optics and Sports meetings markets. These events play an important role in bringing new visitors to Rochester, and further contributing to the overall economic impact of the tourism and hospitality industry to Monroe County and Greater Rochester.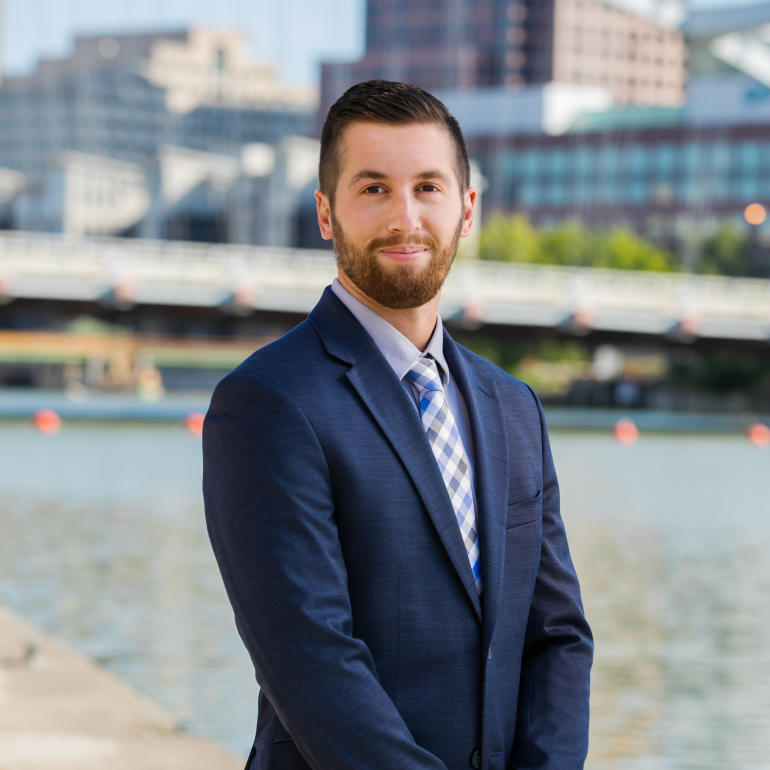 Samentello is now in his sixth year working in the tourism and hospitality industry. Most recently, he was a Sales Account Executive at Visit Rochester, where he worked to support the day-to-day operations of the meetings and convention sales team, in addition to managing several accounts. Samentello also has prior experience working with Visit Rochester's Event Services department, providing support for incoming meetings, conventions and sporting events to Rochester.  
Samentello is a graduate of SUNY Brockport, earning a Bachelor's degree in Sports Management. Outside of his role at Visit Rochester, he is a member of Roc City Rotary. Samentello resides in Greece with his wife, Casey, and son, Parker.