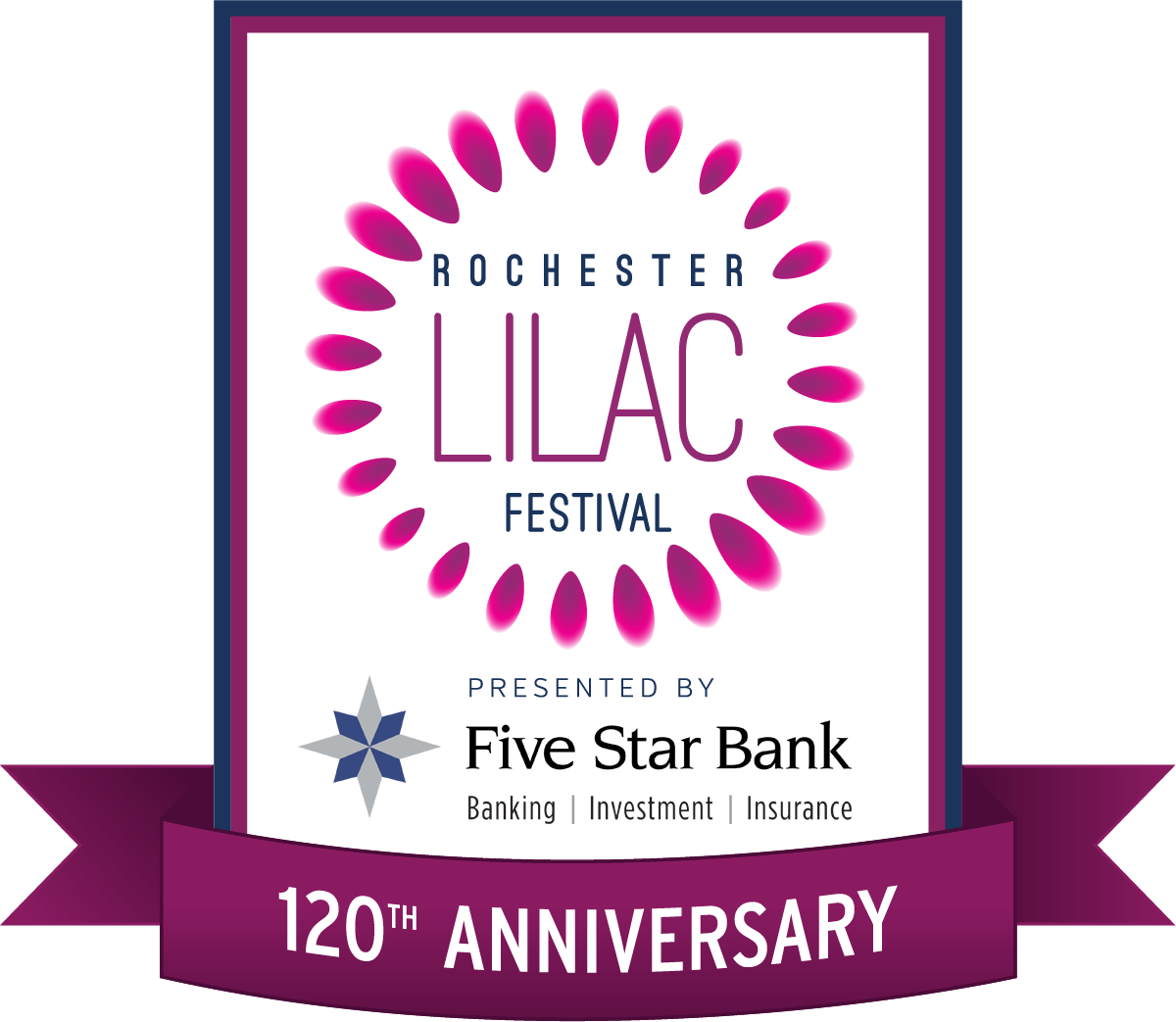 Today, Rochester Lilac Festival organizers announced 15 headliners and special guests to perform free shows at the 120th annual event May 11-20, 2018. With the Festival just 60 days away, Rochesterians can officially begin the countdown to the highly-anticipated festival season.
This year's Festival continues the tradition of bringing big-name national performers, on the cusp of super-stardom, to the Sahlen's Center Stage to entertain the more than 500,000 annual visitors from Upstate and beyond. In total, 60 performances will take place over the course of the 10-day free festival, the largest of its kind in the country.
"The Rochester Lilac Festival is known for bringing talented performers to Rochester right before, and in some cases right as, they're stepping into the big-leagues," said Festival Producer Jeff Springut. "Visitors come from all over the country to see their favorite bands here because you just can't beat a free performance with great friends, excellent food, and a picturesque spring backdrop."
2018 Rochester Lilac Festival Headliners & Special Guests
The Devil Makes Three – May 11
Al Copley Band with Greg Piccolo and Doug James of the Original Roomful of Blues – May 12
Quinn Sullivan – May 12
Parsonsfield – May 13
Zac Brown Tribute Band – May 13
The Record Company – May 14
Third World – May 15
Starship featuring Mickey Thomas – May 16
Uprooted ft. Michael Glabicki of Rusted Root – May 17
Smooth Hound Smith – May 18
The Wood Brothers – May 18
Mingo Fishtrap – May 19
Driftwood- May 20
Big Eyed Phish- May 20
Rochester Lilac Festival also announced a new feature for music lovers –  the VIP Ultra Lounge Experience. These special tickets offer an upgraded viewing experience from the traditional free general admission that Festival goers have been enjoying at the Sahlen's stage for decades. This exciting new offering includes:
Front stage access

In-tent and outdoor Lounge Area

Full, private cash bar (beer, wine & spirits)

Air-conditioned restrooms

Commemorative lanyard

Food for purchase inside VIP tent
Limited number of tickets available per show, per day for the VIP Ultra Lounge Experience Tent.
Tickets go on-sale Friday, March 9 at 10:00 a.m., with pre-sale available Thursday, March 8 for Rochester Event Fan Club members. Become a member by signing up for the Rochester Events mailing list at www.rochesterevents.com and clicking "put me on the list".
To learn more about all the entertainment, including biographies, photos and video, visit http://www.rochesterevents.com/press-image-gallery/ and use code AccessRocEvents.
For more information about the festival itself visit www.lilacfestival.com.
About Rochester Lilac Festival
The Rochester Lilac Festival is presented by Five Star Bank and hosted by the County of Monroe, the City of Rochester and Visit Rochester.
Thank you to our generous sponsors; Five Star Bank, Delta Air Lines, Sahlen's, Genesee Brewery, Labatt USA, Pepsi, Ava Grace Vineyards, Black Button Distilling, Casa Larga Vineyards, Spurr Subaru, SunCommon, Trader Joe's, House of Guitars, Medved Running and Walking Outfitters, Dunkin' Donuts, McCarthy's Tents and Events, Excellus Blue Cross Blue Shield, Woodcliff Hotel and Spa, Country Inn and Suites Pittsford, Staybridge Suites Rochester University, WROC-TV Channel 8, iHeart Radio, Stephens Media Group and Spectrum News.  
Public Relations by Tipping Point Communications
Produced by Rochester Events / The Springut Group
###