Communities across the country have shown their local pride and love of hockey, and now ten of them are one step closer to being awarded the title of Kraft Hockeyville™ USA 2017, including the Bill Gray's Regional Iceplex in Rochester, NY.
The Kraft Heinz search for America's most passionate hockey community – in partnership with the National Hockey League (NHL®), National Hockey League Players' Association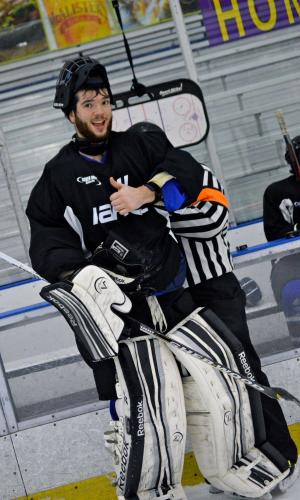 (NHLPA), NBC Sports Group and USA Hockey–led to almost 1,300 local rink nominations across the United States, accounting for nearly 73 percent of rinks nationwide, according to USA Hockey data. The nominations now narrowed down to ten finalists, with the Rochester community and Bill Gray's Regional Iceplex advancing to the top ten.
 
Each of the ten finalists will be awarded funds for arena upgrades from Kraft Heinz, and the grand prize winner will be awarded $150,000 and the opportunity to host an NHL® Pre-Season game televised live on NBCSN.
 
"It is an honor that our community has been recognized as one of the top ten hockey communities in the U.S., with the Iceplex being the epicenter of hockey," said Chris Woodworth, General Manager of Bill Gray's Regional Iceplex.
 
"Rochester has a long and prestigious hockey history that includes the storied Rochester American's, a laundry list of professional players, including Brian Gionta, Stephen Gionta, Ryan Callahan, and Shane Prince, as well as our many collegiate, high school and youth hockey organizations that have deep roots in our community."
 
The first of three rounds of voting to determine the Kraft Hockeyville™ USA 2017 winner will begin on April 11th.  You can vote online at www.krafthockeyville.com., via text and via Twitter.
 
The voting schedule is as follows:
Round 1 (April 11-13) – Top four communities chosen to move on to the next round; remaining six each receive $10,000 toward arena upgrades.
Round 2 (April 18-19) – Top two finalists selected; remaining two each receive $25,000 toward arena upgrades.
Round 3 (April 24-25) – One community will emerge as "Kraft Hockeyville™ USA" 2017; runner-up will receive $75,000 toward arena upgrades.
"Other communities will rally to win this coveted honor, and we need everyone's help doing the same, through maximizing their votes, and by spreading the word.  This is our opportunity to tell the hockey world something that we already know-that Rochester N.Y. is the most passionate hockey community in the United States", said Woodworth.
 
The winning community will be announced on April 29 and will receive the grand prize of $150,000 and the opportunity to host an NHL® Pre-Season Game broadcast on NBCSN.
How to Vote for Bill Gray's Regional Iceplex
There are three ways to cast votes, some with the ability to vote up to 50 times per day. Official voting details will be announced the afternoon of Monday, April 10th.  Round 1 voting runs from midnight on Tuesday (April 11th) until 11:59pm on Thursday (April 13th).
To find out how to vote for Bill Gray's Regional Iceplex, or to learn more about Kraft Hockeyville visit the website.