Rochester has deep roots in entrepreneurship. After all, it was right here in Rochester that global brands like Kodak, Xerox and Bausch & Lomb got their start. These businesses all shaped the growth of our community in one way or another. Today, that innovative spirit continues to shine through in key development projects that are poised to transform Rochester's future.
With new housing, new residents and new businesses popping up every day, downtown Rochester is on the move. But, there are three transformational projects on the horizon that will have a long-lasting impact on downtown Rochester.
Innovation Square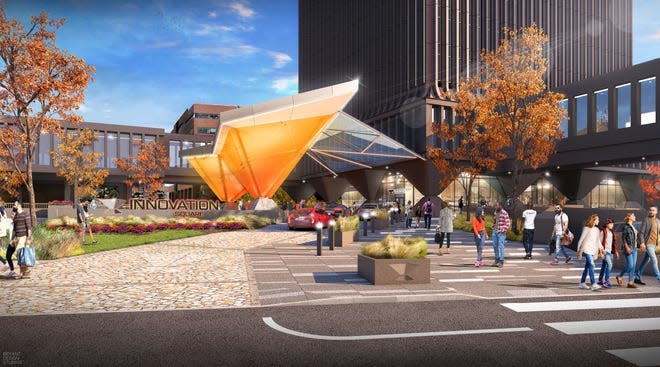 Innovation Square is going to be a game-changing project, transforming the former Xerox Tower into a multiuse building in downtown Rochester. The hallmark of Innovation Square will be housing for students from five area colleges (there are 18 colleges and universities in the Greater Rochester region!), with five floors of rental units for students slated to open in September. In addition to student housing, Innovation Square will be home to commercial space, a restaurant and retail on the first floor, and classroom spaces for shared use by local colleges. With all of these features, Innovation Square will be the only project of its kind in the nation once it is completed.
The Aqueduct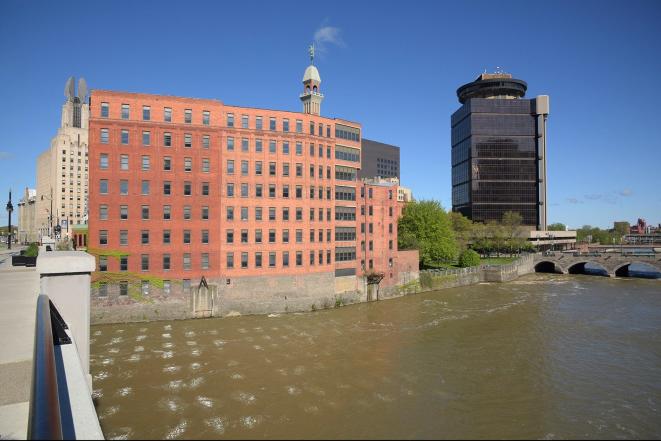 This project alongside the Genesee River in downtown Rochester involves transforming a historic landmark campus into a unique live, work, and play campus. Most recently the Aqueduct received national recognition when the project was named a Remote Work Hub Finalist by Common. In doing so, Common has included The Aqueduct and Rochester on its list of cities poised for remote work-fueled growth. The Aqueduct will be a "mecca for tech workers, students, and artisans to collaborate and experience pop up events in Aqueduct Park," as noted by Common. Rochester is one of just five cities to receive this designation from Common.
ROC the Riverway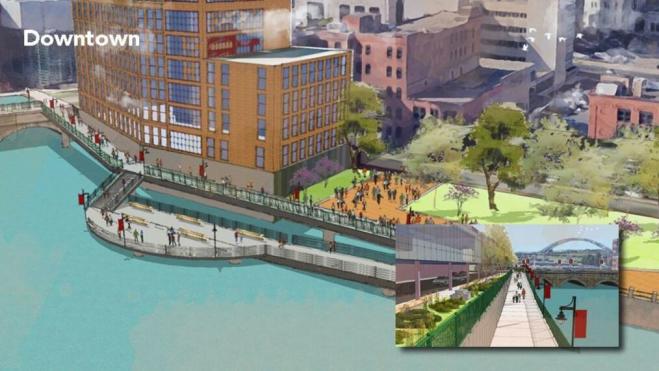 Work continues on one of the most unique projects that Rochester has seen in generations. ROC the Riverway is a series of projects designed to revitalize and leverage the value of Rochester's riverfront along the Genesee River. Work is currently underway on ROC the Riverway projects, including updates to the Genesee Riverway Trail through the Center City, a redesign of park spaces located alongside the river, and  upgrades to major riverfront facilities, including the Blue Cross Arena at the War Memorial; the Joseph A. Floreano Rochester Riverside Convention Center; and the Rundel Memorial Library building.
Get the latest news on downtown development projects from Rochester Downtown Development Corporation.