For many, becoming an Olympian is a dream. Reaching this pinnacle of athletics requires an enormous amount of discipline, dedication, sacrifice and talent. In the 2022 Beijing Olympics, several athletes with ties to Rochester will realize this dream, and represent the Rochester sports community on the world stage. Read on to learn more about some of the familiar faces competing next month at the Winter Olympics.
Chris Lillis
Competing in Mixed Team Aerials Event, Men's Aerials Event

Pittsford Native Chris Lillis started taking lessons at Bristol Mountain when he was 5 years old. By the age of 7 he decided to follow in his older brother's footsteps and join the Bristol Freestyle Team. He quickly excelled in many aspects of freestyle skiing but especially jumping. He qualified his backflip by the age of 10 at the water ramps in Lake Placid. He joined the Elite Aerial Development Program in Lake Placid when he was 14 and at the age of 17 became the youngest male to win a World Cup Gold Medal in Freestyle Aerial Skiing. Chris has a U.S. National Championship title, multiple World Cup Medals, and last season he won a Siler Medal at the World Freestyle Skiing Championships with one of the highest scored jumps ever recorded in the sport.
 
Chris Lillis will compete in the debut of the Mixed Team Aerials event, which features a team of three athletes of mixed gender with individual scores combined for a total score over two final rounds on February 10. Chris will also compete in the Men's Aerials event with qualifying taking place on February 15 and finals scheduled for February 16.
---
Dylan Walczyk
Competing in Moguls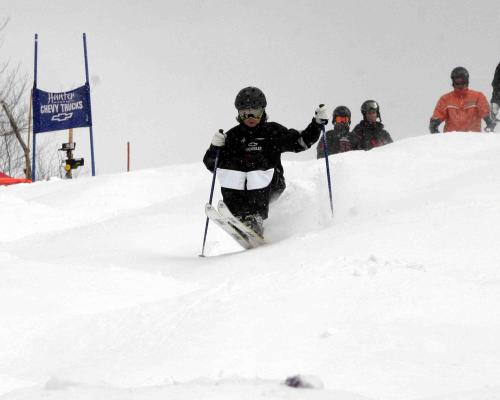 Rochester Native Dylan Walczyk started with the Bristol Freestyle Team as a mogul skier at the age of 8. His skiing and jumping skills were evident almost immediately as his progression during his first year on the team was remarkable. By 11 years old he was regularly winning events finishing ahead of boys that were 5 years older than him. At the age of 14 he moved to Colorado with his family to continue his training. In 2013, at his first World Cup he took a Bronze Medal. During his career he has won multiple World Cup Medals, made four World Championship appearances, and is the only athlete to win the FIS NorAm Tour three times. Dylan has dedicated 20 years of his life to represent the USA at the Olympics and his dream has finally come true.
Dylan Walczyk will compete in the qualifying round for moguls on February 3 before the Opening Ceremony. The finals for Men's Moguls are February 5.
---
Caroline Harvey
Competing in Women's Ice Hockey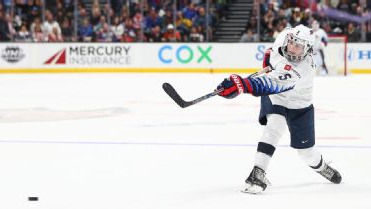 Caroline "KK" Harvey will play defense on the US Women's Hockey Team in her Olympic debut. Caroline was born and raised in Salem, NH and is set to play for the University of Wisconsin Women's Hockey program next season.
Caroline spent time in Rochester from 2016-2020 Where she played for the Bishop Kearney Selects Academy 16U and 19U teams while attending Bishop Kearney. Caroline has also been a member of the US Under-18 Women's National Team for two IIHF Under-18 Women's World Championships and competed in the IIHF Women's World Championship in 2021 as a member of the US Women's National team.
Women's Ice Hockey is scheduled to begin on February 3. 
---
Brian Oliver
Officiating Men's Ice Hockey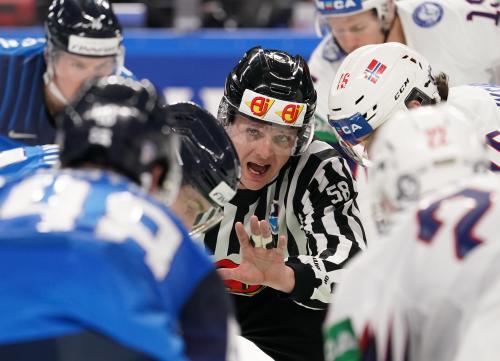 Rochester resident Brian Oliver has been selected to work his first Olympics as a linesperson for Men's Hockey. Brian has an impressive resume which includes officiating the 2021 NCAA National Championship Game, more than ten years in the American Hockey League and multiple IIHF Men's World Championships.
Brian currently works as an Assistant Event & Operations for Premier Ice Prospects which produces girls hockey events ranging from camps, showcases, combines and tournaments. Brian grew up in and currently lives in Greece with his wife and three daughters.
Brian will become the 6th Olympic Linesperson from Rochester since 1998; Tim Kotyra ('98), Megan Mackenzie ('02), Peter Feola ('10), Laura Johnson ('14), and Chris Woodworth ('14).
Men's Ice Hockey is scheduled to begin on February 9. 
The 2022 Beijing Winter Olympics Opening Ceremony is on February 3. Watch the Olmypics on NBC platforms, including NBC, NBC Sports and Peacock. View the full events schedule for the Winter Olympics here.