There are many groups and organizations meeting in Rochester, N.Y. this February. Learn more about each convention and sports groups convening in Rochester this month.
Winterfest is a youth group retreat, planned, organized and directed by local and state youth leaders. The event includes special featured musical artists, Christian comedians, and nationally known guest speakers.
Dates: February 15-18, 2018

Event Locations: Rochester Riverside Convention Center + Downtown Hotels

Attendees: 2,500

Social Media:

Facebook: NorthEast WinterFest

Instagram: @mywinterfest

Twitter: @mywinterfest

YouTube: Winterfest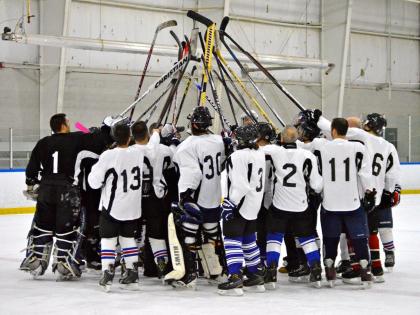 MYHockey Tournaments provide the most rewarding tournament experience possible with multiple playing dates for all classifications to bring the best-matched competition together. 
Dates: February 17-19, 2018

Event Locations: Bill Gray's Regional Iceplex + Area Hotels

Attendees: 2500

Social Media:

Facebook: MYHockey Tournaments

Twitter: @MYHockeyTourn
The Empire 8 Conference brings their Swimming and Diving Championships to Rochester. Top swimmers and divers from member schools will compete at the Webster Aquatic Center for the conference title.
Dates: February 21-24, 2018

Event Locations: Webster Aquatic Center + Woodcliff Hotel and Spa

Attendees: 660

Social Media:

Facebook: Empire 8 Athletic Conference

Twitter: @Empire8

The Grand National Curling Club was founded in 1867 and is the oldest Curling Association in the United States. Curling athletes from around the east coast will be competing to claim the top spot at the GNCC Mixed Curling and represent the region at the U.S. Mixed Nationals in March 2018.
Dates: February 23-25, 2018

Event Locations: Rochester Curling Club + Hilton Garden Inn Rochester/University & Medical Center

Attendees: 55

Social Media:

Facebook: Rochester Curling Club