Travel Safe – Travel Smart
What to Know Before You Go
Rochester is ready to safely welcome you back to our community. The health and safety of our community, its residents and our visitors is our number one priority. We are committed to safely welcoming back meeting and event attendees into our community, in accordance with state and local health guidelines.
Rochester's tourism, business and civic communities have joined together to help our community emerge from the COVID-19 crisis stronger than before, with a clear focus on keeping our community safe and healthy.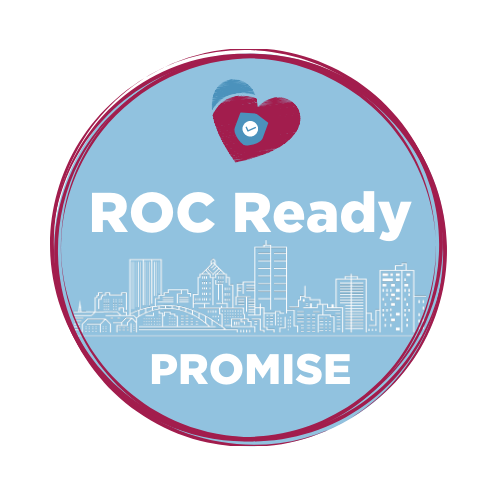 Visit Rochester is doing its part to promote the health and safety of our community, introducing the ROC Ready Promise for Rochester businesses in the tourism and hospitality industry.
The ROC Ready Promise is a tool for Rochester-area businesses to communicate their compliance with public health recommendations to keep employees, customers and guests safe.
For more information visit: http://www.visitrochester.com/rocready/
COVID-19 Travel Advisory
Per the New York State Department of Health, designated States with significant community spread will be posted on the State DOH website and will be updated weekly.  Visitors should check this site frequently as the information will change as often as daily, as rates of COVID 19 transmission increase or decrease.
Getting to Rochester
Greater Rochester International Airport (ROC)
The Greater Rochester International Airport has launched an initiative to promote safety and health at the airport named #ReadySetROC detailing new procedures and preparations for a return to safe travel. Passengers will see enhanced cleaning measures, social distancing and more.
Learn more here.
The ROC Airport is home to multiple major airlines, including Delta and jetBlue.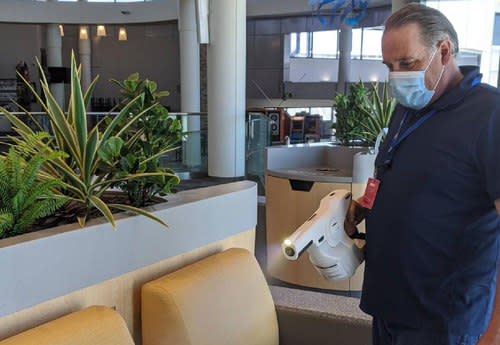 Ground Transportation
Multiple Enterprise rental car facilities are open to serve travelers.
Ride sharing services are available, passengers are required to wear face coverings.
Additional local transportation options:
RTS | Park Place Transportation | Rochester Shuttle Express
Hotel Health & Safety Guidelines
The Rochester hotel community is committed to providing guests with a safe and clean experience. Read on for more details from individual hotel brands on their respective cleaning protocols.
Restaurants
Restaurants in Rochester are OPEN and ready to serve you. Restaurants currently offer outdoor dining and reduced capacity indoor dining. Masks are required when you are not seated at your table. Reservations are recommended.
For a full list of local spots: http://www.visitrochester.com/restaurants/
Attractions, Museums and More
There is so much to see and do in Rochester, NY – there are LIMITLESS options for your next trip to Rochester. Most attractions and museums have reopened with limited capacity or timed ticketing. Advanced purchase tickets are recommended.
For a full list of attractions that are currently open, please visit http://www.visitrochester.com/blog/post/whats-open-in-rochester-ny/