The Bill Gray's Regional Iceplex is one of the premier sports facilities in the country.
As part of our Game Makers series, featuring the people and organizations who make sporting events in Rochester, NY possible, we caught up with Chris Woodworth, General Manager of the Iceplex on what is new at the Iceplex, how the facility has adapted to the COVID-19 pandemic, and what events the Iceplex is looking to bring to Rochester in the future.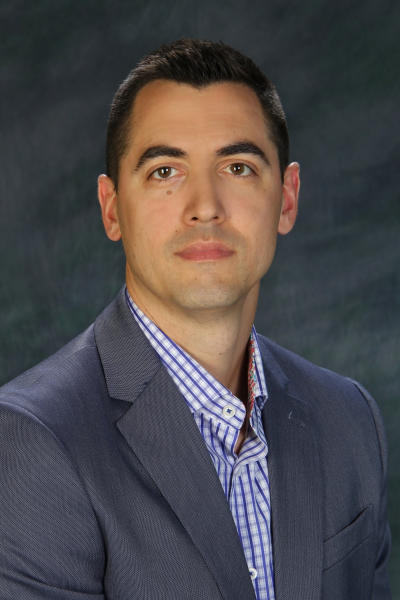 Chris Woodworth, General Manager, Bill Gray's Regional Iceplex 
Give us some background information on the Bill Gray's Regional Iceplex. What makes it unique?
Bill Gray's Regional Iceplex is a 176,000 square foot, multi-use sports facility located on the campus of Monroe Community College. It is the premier location for tournaments and a offers a wide variety programs, leagues, and special events the whole family can enjoy.
The size of the facility is a major selling point for hockey events. Bill Gray's Regional Iceplex is one of few hockey venues in the entire U.S. that has four playing facilities under one roof. Our amenities are unheard of in this industry –heated viewing areas, a fireplace lounge with live rink streaming televisions, a full-service restaurant and bar, coffee shop, tenants such as a gym and physical therapy center, an on-site visitor's center, high-speed fiber optics guest Wi-Fi, ample parking--the list goes on and on.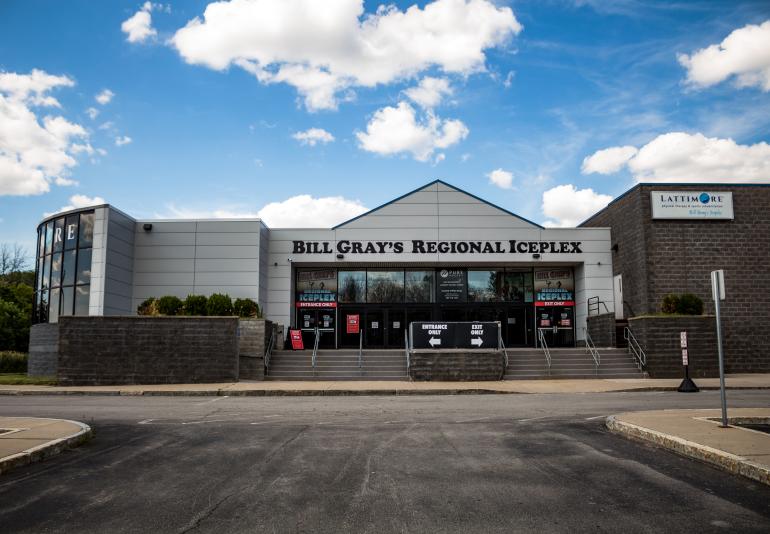 Our location in the northeast is ideal. We are a 6-hour drive from every major hockey market in the northeast US and Canada.
The amount of restaurants, hotels and shopping in such close proximity to the Iceplex is something you don't see in many other markets, and is a major selling point for out of town guests.
Tell us what is new at the Iceplex?
Like most businesses, we were forced to close due to the COVID pandemic—4 months in total.
During the time we were closed, we went back to the drawing board on new opportunities the facility could embark on during the closure, after we reopened (with ice hockey being permitted), and how to improve our customer's experience on core business initiatives that we've ran over time.
We took advantage of this 'down time' to perform physical improvements to the facility as well. The building first opened in 1998, and we took advantage of this downtime to make updates and improvements that not only will enhance the amenities of the facility, but also allow us to better serve our customers.
Updates at the Iceplex include ice maintenance and production improvements, improvements to the ice hockey boards, renovations to common areas, lobby, and upgrades to locker rooms.
We're constantly working on improving our facility, which really sets us apart of other's in our industry. This space is a second home to many in the community, and we want them to feel as comfortable as possible while spending time here.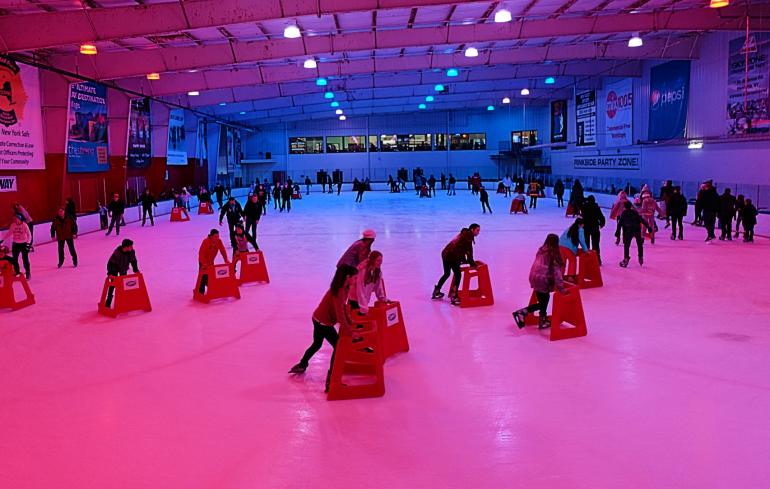 What types of events have you hosted before, and what kinds of events are you hoping to host in the future?
We don't view our facility as an ice rink, but rather as an entertainment venue – and can host a wide range of events, including expos, toy shows, dog shows, non-hockey sporting events, concerts, and more. You name it – we can accommodate it.
In the traditional off-season (March-August), we have the ability to remove one or more of our ice surfaces, which provides us with an opportunity to offer the venue for multi sports, or non-sporting events. Some of the events we have hosted in the past include box lacrosse, gymnastics, and soccer, futsal, and exhibition style events, such as the ROC Golf Expo.
We also have the capability to host extended stay sports-specific overnight camps. Being located on a college campus with dormitory space is another feature that most other venues don't have. Our strong relationship with Monroe Community College (MCC) allows us to have event organizers utilize dormitory space, with athletes being able to stay on campus during the summer months.
Whether you are looking for a space for a group of 50, or 500 plus, we have the ability to adapt and accommodate.
What availability do you have throughout the year to host events?
During hockey season, which is September through March, we have pockets of time where we could accommodate new hockey-specific events.
Outside of hockey season, March through August, we have much more availability for a wide range of both athletic and non-athletic events. We can have multiple events taking place at once thanks to the size of our facility.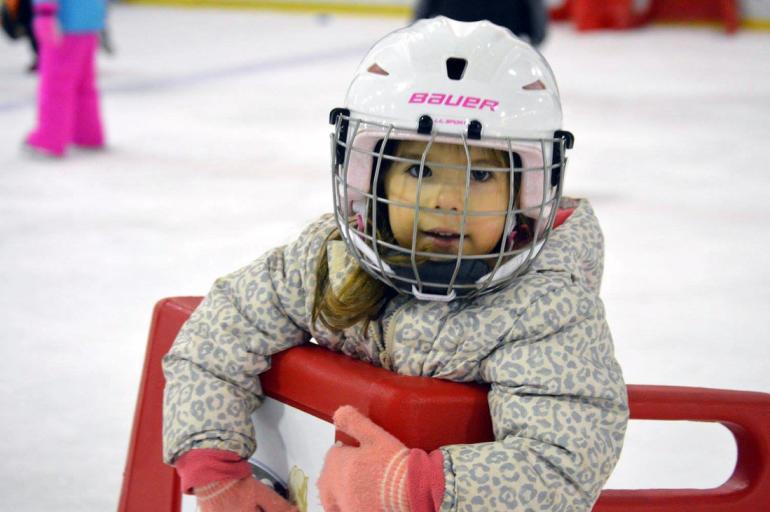 Tell us about working with the Rochester NY Sports Commission and your community partners in Rochester?
We would not be in the position we are in right now, or have the opportunities we see without the relationship between the Iceplex and the Rochester NY Sports Commission and Visit Rochester.
The Visitor Industry Council [working arm of Visit Rochester members and tourism/hospitality businesses] is such an asset. It is incredible to see all of these different businesses work hand-in-hand to deliver such a welcoming experience to the guests we host at our facility here in Rochester. The Visitor Industry Council keeps everyone informed of what events are going on in the community, and keeps our community working together.
Whenever we're hosting an event, businesses such as hotels, restaurants, entertainment venues and others are not only aware in advance, but make a conscious effort to assure our visitors are provided a world-class experience while in Rochester. That is something you do not see in other markets, is highly noticeable for these visitors, and sets Rochester apart from other cities that these people visit each year.   
Thank you, Chris, for speaking with the Rochester NY Sports Commission and Visit Rochester as part of our Game Makers spotlight series!