Visit Rochester is pleased to welcome the following meetings to Rochester! Whether here for just a day or a long weekend, we know your time in Rochester will be memorable. Please follow the links below to learn more about these organizations and their respective meetings and conventions.

Church of God North East Winterfest

February 12-14
Church of God North East Winterfest returns to Rochester this February. Youth and leaders will meet to worship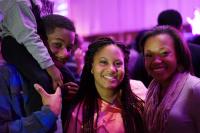 together and grow in their spiritual faith. Special guests include Kevin Wallace, Reggie Dabbs, JC Worley, 4 Trinity, Deven Wallace, Curtis Bridgeman, Trip Lee, and Andy Mineo.
www.winterfest2016.com
Twitter: @ winterfest
Facebook: northeastwinterfest
#winterfest2016
New York DECA Annual State Career Conference

March 8-11
The business leaders of tomorrow descend on Rochester March 8-11 as we welcome the New York DECA Annual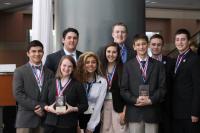 State Career Conference. DECA prepares emerging leaders and entrepreneurs in marketing, finance, hospitality and management in high schools and colleges around the globe. DECA provides opportunities for students to develop skills in the areas of vocational understanding, leadership development, civic consciousness, and social intelligence. At the annual conference students and leaders will compete in several categories before a panel of judges. Members and advisors will be recognized for their outstanding accomplishments.
www.newyorkdeca.com
Twitter:@newyorkdeca
Facebook: New York DECA
National Association for College Admission Counseling College Fair

March 12-14             
The National Association for College Admission Counseling offers National College Fairs that provide a wonderful opportunity for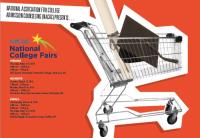 students to learn about their post-graduate options. Students and their families are invited to register for this event and meet with representatives from more than 185 colleges and universities at the Joseph A. Floreano Rochester Riverside Convention Center.
www.nacacnet.org
Facebook: National Association for College Admission Counseling
Twitter: @nacacfairs
FIRST Competition Finger Lakes Regional-US FIRST

March 24-26
This year will mark the 12th anniversary for the First Robotics Finger Lakes Regional Competition. Teams from all over the region will meet and compete at the Rochester Institute of Technology's Gordon Field House. Each team will demonstrate teamwork, innovation and leadership in the fields of science, technology and engineering as their robotics projects complete a series of tasks. The public is welcome to attend and watch the qualification matches on Friday, March 25th and Saturday, March 26th.
www.rit.edu/gcr/firstrobotics
Twitter: @first_Rochester
Facebook: First-Rochester
Fortune Builders-Real Estate Insiders Summit

March 31-April 4
2015 was a record-breaking year for real estate. Come out and learn from seasoned real estate experts at the The Fortune Builders Real Estate Insiders Summit, taking place at the Holiday Inn Rochester Downtown.  This three day educational seminar is open to both beginners and professionals in the Real Estate market.
Brothers and Sisters in Christ Young Adult Conference

April 1-3
Brothers and Sisters in Christ (BASIC), is a network of college students and churches in the Northeast that meet to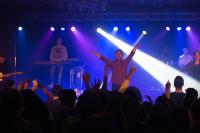 enjoy life together, learn about God, and make a difference in the world. Students on over 30 college campuses gather every week to worship God and inspire each other to live out their faith in Christ at school. Every semester, students from dozens of universities gather together in Rochester, N.Y. for 3 days of worship, teaching, and ministry. Since BASIC was founded in 1978, over 18,000 students from over 60 campuses and dozens of nations have attended these conferences. BASIC last met in Rochester in November of 2015.
www.thebasicsite.org/basiccon
Twitter: @theBASICcrew
Instagram: @theBASICcrew
Facebook: facebook.com/theBASICsite
#BASICcon