Visit Rochester is pleased to welcome the following groups to Rochester this April
Representative Assembly Convention of New York State United Teachers.
April 5-10
The New York State United Teachers represent people who work in, or are retired from, New York's schools, colleges, and

healthcare facilities. Members are classroom teachers, college and university faculty and professional staff, school bus drivers, custodians, secretaries, cafeteria workers, teacher assistants and aides, nurses and healthcare technicians.
This year the 44th annual NYSUT Representative Assembly, will be meeting in Rochester for two jam-packed days at the Joseph A. Floreano Rochester Riverside Convention Center. This is the first time NYSUT has met in Rochester in 10 years.
Each year the convention recognizes and celebrates excellence among its members with a number of special awards. Special thanks to local hosts, the Rochester Teachers Association, the Rochester Association of Paraprofessionals, and the Monroe Community College Faculty Association.
Twitter: @nysut
Facebook: facebook.com/NYSUTUnited
North Eastern Regional Teacher Blogger Meetup
April 9
Regional teacher blogger meet-ups can range from informal gatherings at coffee shops to structured formal meetings with an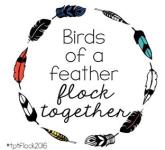 extensive agenda. This April, teacher resource professionals from all over the Northeast will meet in Rochester, NY for the Northeastern Regional Teacher Blogger Meet-up. This year's meet-up theme is "Birds of Feather Flock Together," and includes special guest keynote speakers, break-out sessions, product reviews, and more.
#TPTflock2016
New York State Women's Bowling (5 weeks)
April -May
Rochester welcomes more than 400 women's bowling teams (along with doubles and singles) for the 80th New York State Women's

Bowling Championship Tournament. Over a period of 5 weeks, women bowlers from across New York State will compete in bowling lanes all over Monroe County.
Facebook: facebook.com/bowlny
Future Business Leaders of America
April 11-15
Each year, thousands of students launch promising and rewarding careers through participation in Future Business Leaders of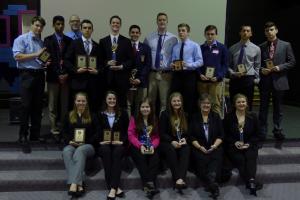 America. FBLA helps members bridge the gap between the classroom and the business world by giving them an opportunity to learn first-hand about the business community. Students from across New York State meet in Rochester, NY this April to present and compete in a number of categories. Local and regional leaders will volunteer their time and expertise to judge and critique students work. Awards are presented each year to the top presentations.
New York State Archeological Society
April 15-17
The New York State Archaeological Association was founded in Rochester, NY in 1916. Now in its centennial year, chapters from all over New York State will return to Rochester for this special conference at the Woodcliff Hotel & Spa.  The NYSAA is the primary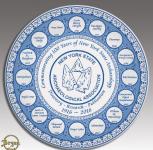 organization for professional and avocational archaeologists in New York State. The centennial conference will feature guest speakers, breakout sessions, and a special tour of the Seneca Art & Culture Center at Ganondagan State Historic Site.
Rochester, NY played an important role in the history of the NYSAA. Dr. Arthur C. Parker (April 5, 1881 – January 1, 1955) was the first leader of the Association.  He also served as the director of the Rochester Museum and Science Center, and helped build archaeological collections and promote archaeological research of the Genesee region.
Flower City Comic-Con
April 23-24
Visit Rochester, N.Y. for the first annual Flower City Comic-Con at the Joseph A. Floreano Rochester Riverside Convention Center
Meet special guests, participate in panel discussions, browse numerous vendors, play fan favorite board games, participate in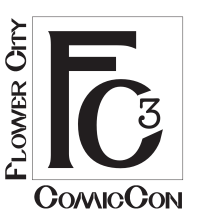 role-playing games, and more.
Special guests include Douglas Arthur (Tales from the Dougside), Karan Ashley (Aisha the Yellow Power Ranger), Jim Cummings (voice actor, "Animaniacs", "Batman", "Shrek", "Who Framed Roger Rabbit?"), Walter Jones (Zack the Black Power Ranger), Matt Lintz ("Halloween 2"), Mackenzie Lintz ("The Hunger Games" ,"The Walking Dead"), Graham Nolan (Batman artist for Detective Comics, co-creator of Batman villain Bane) as well as WWE wrestling legend George "The Animal" Steele.
Starship Horizons Bridge Simulator will be on site to provide guests the chance to work together as Bridge Officers on a starship.
Fandom Photos will also be on site to provide guests the opportunity to have their photo taken with a replica TARDIS ship from Doctor Who.
Facebook: facebook.com/fc3roc
Twitter: @fc3roc
Instagram: @fc3rocofficial
Hashtag #FC3
NCAA Division III Men's Volleyball Championships
April 22-24
Nazareth College in Rochester, NY will host the 2016 NCAA Division III Men's Volleyball Championship this April. Spectators are
welcome to attend. Tickets will be on sale at Nazareth College and will include the Quarterfinals, and Semifinals (prices vary). Next-day tickets for the semifinals and finals will be available upon completion of the matches the previous day.
Bivona Summit
April 28-29
The Bivona 8th Annual Child Abuse Summit is the premier Child Abuse Summit in the Northeast region. This cutting edge two-day conference will be held on Thursday, April 28 and Friday, April 29 at the Joseph A. Floreano Rochester Riverside Convention Center. Workshops are being presented by national and local experts featuring Keynote Speaker, Angela Shelton and Plenary Speaker,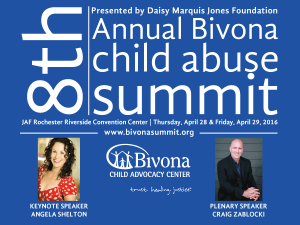 Craig Zablocki.
Facebook: facebook.com/BivonaCAC/
Twitter: @BivonaCAC