With a mix of full service hotels, unique meeting spaces and a 100,000 sq. foot convention center, Rochester is the perfect fit for meetings of all types and sizes.
Give your meeting a setting that attendees won't soon forget by holding your event in one of these unique meeting spaces in Rochester, NY.
*Note* Due to COVID-19, some of the following spaces are not currently hosting private events, but please check back often for updates in the future. 
Penthouse at One East Avenue 

Give attendees a view they won't soon forget with a meeting at the Penthouse at One East Avenue, a unique rooftop venue that overlooks downtown Rochester. ​Perched above downtown with a stunning panorama from Lake Ontario to the Bristol Hills, The Penthouse sits atop downtown surrounded by historic architecture, skyscrapers, and natural beauty seen from its chic interior or the wraparound open-air terrace.
Woodcliff Hotel and Spa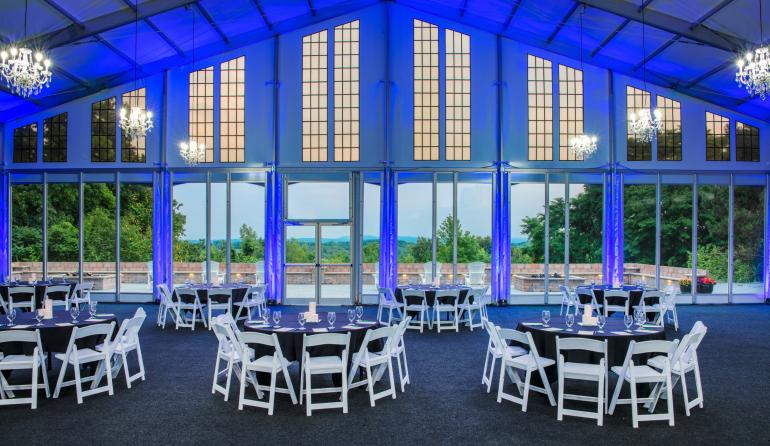 Seek out additional breathtaking views with the meeting space at Woodcliff Hotel and Lodge. Located at the highest elevation in Monroe County, the floor to ceiling windows let the outdoors in to provide guests with views of the city of Rochester skyline as well as the rolling hills of Bristol and Canandaigua Lake. Hold your meeting in the "Look Out Point," the Woodcliff's new 6700 sq. foot tent, perched atop a green hillside.
ARTISANWorks 

ARTISANWorks is a living, breathing art space perfectly suited for events. ARTISANworks is a self-funded, not-for-profit art space of over 40,000 square feet in a renovated factory with nearly 500,000 pieces of artwork, antiques, automobiles and memorabilia. Plan a meeting in "The Main Showroom," a room with enough artwork to tickle even the pickiest viewer's fancy. Host a function or a breakout in a room inspired by the designs of Frank Lloyd Wright (ideal for board meeting or smaller group) or in a Casablanca-themed ballroom that features a bar identical to the one featured in the infamous film. 
Arbor Venues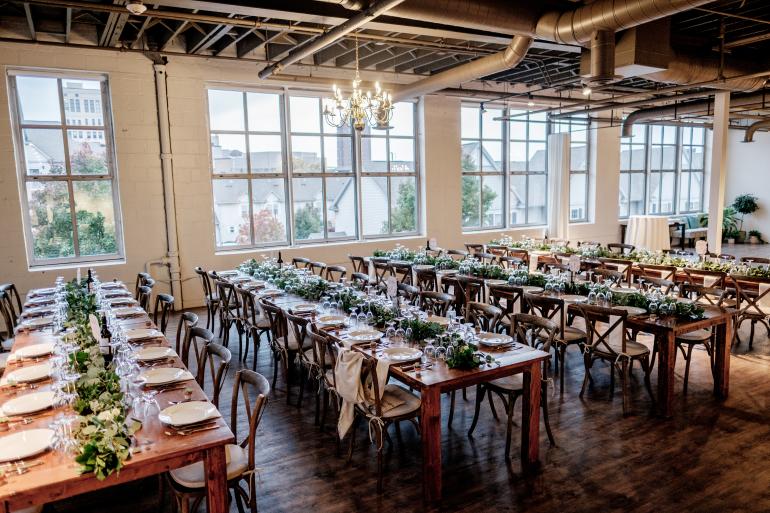 Connect your attendees with a unique event space that will leave a lasting impression at one of two Arbor Venues. Give your next meeting an industrial chic vibe at Rochester's downtown Arbor Loft. With over 6,000 square feet of elegant event space overlooking downtown Rochester, white walls and exposed beams,  the Arbor Loft in downtown Rochester will give your next meeting an industrial chic vibe. Or, host your next event on the water at Arbor at the Port, located on the Lake Ontario shoreline in Rochester. The port can accommodate over 450 (seated) and over 600 (standing). The room is over 12,000 square feet and includes 2000 square feet of outdoor riverside access and views. 
Casa Larga Vineyards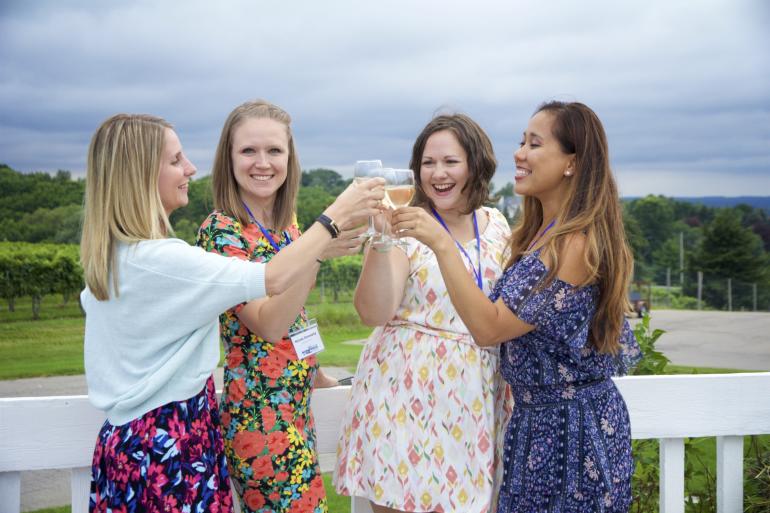 Hold your next event at an award winning winery in the Finger Lakes region! Casa Larga Vineyards, located in Fairport, NY, is a short 20-minute drive from downtown Rochester and features a number of different award-winning wines and stunning views of the vineyard. Incorporate tours of the winery and tasting room into your meeting, which can take place in the winery's Bella Vista ballroom.
Seneca Park Zoo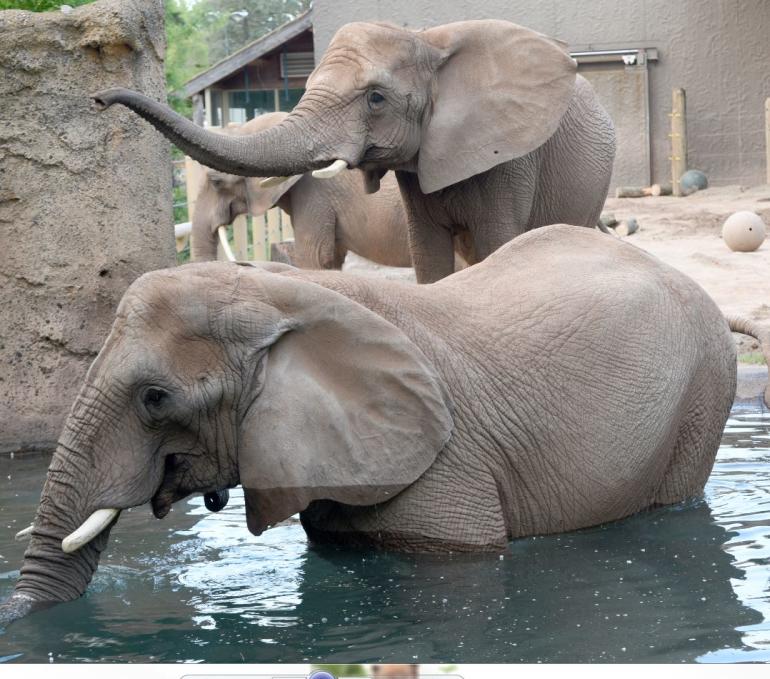 Tigers, Elephants, Giraffes…. And your meeting attendees! By hosting a meeting or event at the Seneca Park Zoo, your guests can get up close and personal with the Zoo's animal inhabitants. The Seneca Park Zoo has two event spaces, one with 925 sq. ft., and the other with 1,600 sq. ft.  As an added bonus, hosting your event at Seneca Park Zoo supports its education programs and conservation efforts to save animals from extinction.
Museum Meetings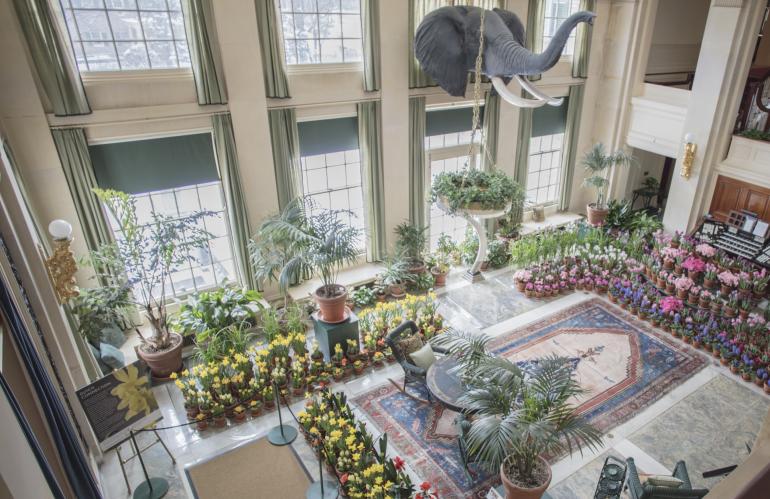 Did you know that Rochester is one of the most culturally abundant and arts vibrant cities in the country? Treat convention attendees to Rochester's local arts and cultural scene by holding your next meeting at a unique museum, including The Strong National Museum of Play, George Eastman Museum (pictured), Memorial Art Gallery, RMSC Museum & Science Center and Genesee Country Village & Museum.
Comedy at the Carlson + Radio Social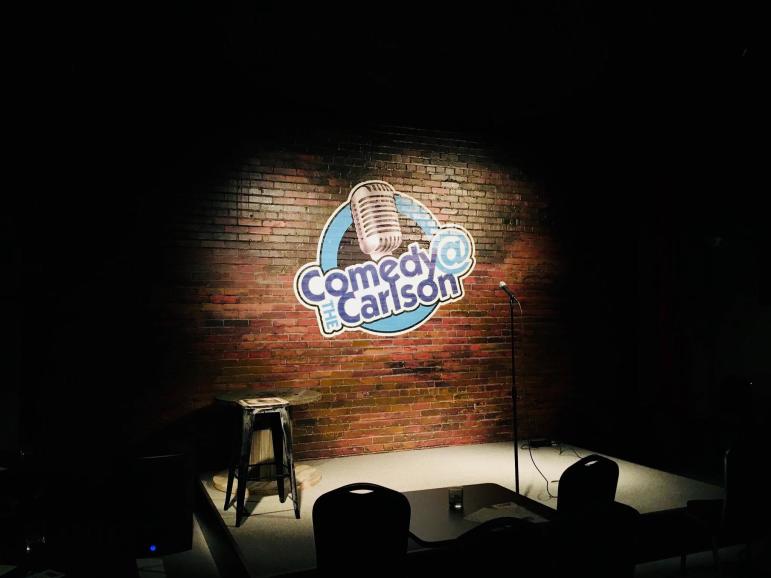 Take advantage of two unique spaces situated next to one another in the city of Rochester. Comedy at The Carlson is Western New York's premier destination for all things comedy. Located in the historic Stromberg-Carlson Building Comedy @ The Carlson features a 350-seat showroom that hosts the nation's best entertainers weekly. Comedy at the Carlson can also work with you to bring in a talented comedian to entertain your event's attendees. Next door to Comedy @ The Carlson is Radio Social, a bowling alley, restaurant, bar, event venue, and social club located in Rochester's historical Stromberg-Carlson warehouse. Customize your event with food, drink, games and bowling. 
Erie Canal Cruises - Colonial Belle and the Sam Patch Tour Boats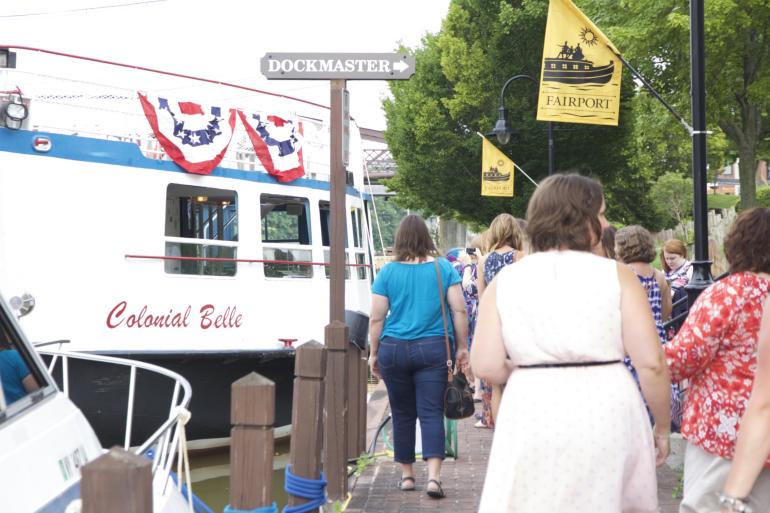 Enjoy a floating function on the Colonial Belle or the Sam Patch. Rochester is located in the middle of the historic Erie Canal, and the canal flows through the heart of five Rochester towns. Your meeting attendees can partake in a floating history lesson when you host an event onboard one of two canal cruise vessels. The Colonial Belle (out of Fairport, NY) can hold up to 149 passengers, making it the largest tour boat operating on the Erie Canal. The Sam Patch (departing from Pittsford, NY) is ideal for smaller groups, making it perfect for board meetings, client meetings and team building exercises.
The Record Archive 
Make your event attendees feel like rock stars with an event at the Record Archive. The Backroom Lounge at the Record Archive is a one-of-a-kind  \venue, private event space and favorite hangout for all ages. Voted "Rochester's Coolest Event Space" by Rochester Business Journal, the Record Archive is the first record store in New York State to serve beer and wine daily.