We are letting you in on a little secret! For affordable family fun in the fall nothing beats a trip to the farm. The Rochester/ Finger Lakes region has so many unique experiences for the whole family from corn mazes, to pumpkin patches, and visits with animals. Here are just a few of the places and events you want to include on your next visit.

Stokoe Farms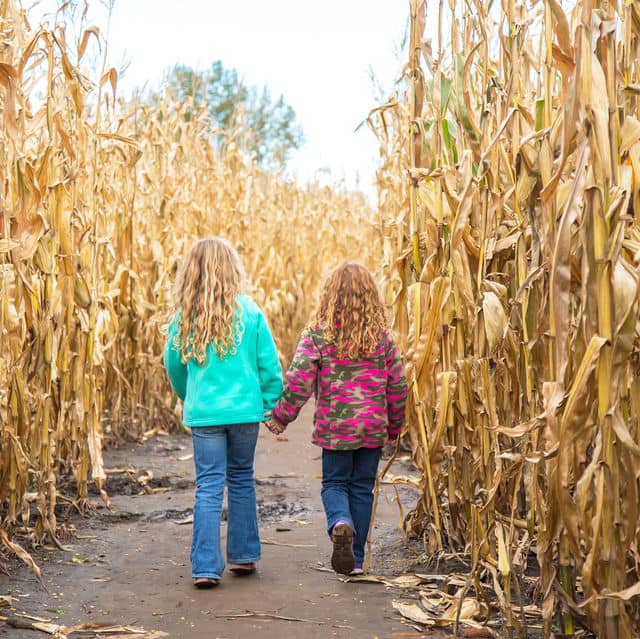 Photo: Stokoe Farms 
For over 200 years Stokoe Farms has been a family owned and operated farm. Visitors will find over 35 fun activities including a corn maze, wagon rides, slides, pumpkin launching and more during the fall season (September-October). Find delicious and healthy food options in their café, and taste farm favorites like apple cider donuts, kettle corn and fresh lemonade. 
Starting in November Stokoe Farm is the ideal spot for tapping into the holiday spirit with Christmas Tree shopping and special appearances from Santa.
Wickham Farms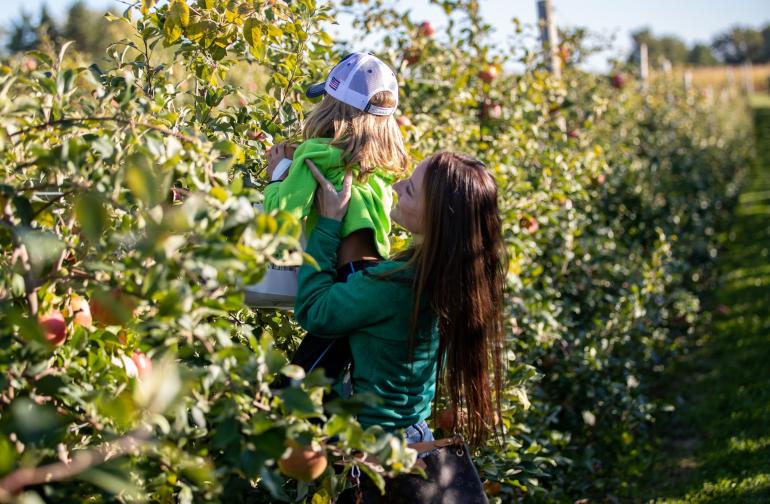 Photo: Wickham Farms 
Located just 15 minutes from Downtown Rochester, Wickham Farms offers outdoor family fun sure to please everyone. Attractions include a jumping pillow, batting cages, kiddy train rides, a mini golf course, farm animals, corn maze, hayrides, a u-pick pumpkin patch, and u-pick apple orchard. Visitors will also enjoy special treats like ice cream, frozen custard, and fresh made cookies and donuts. New for 2020: Purchase timed tickets in advance via wickhamfarms.com. 
Long Acres Farm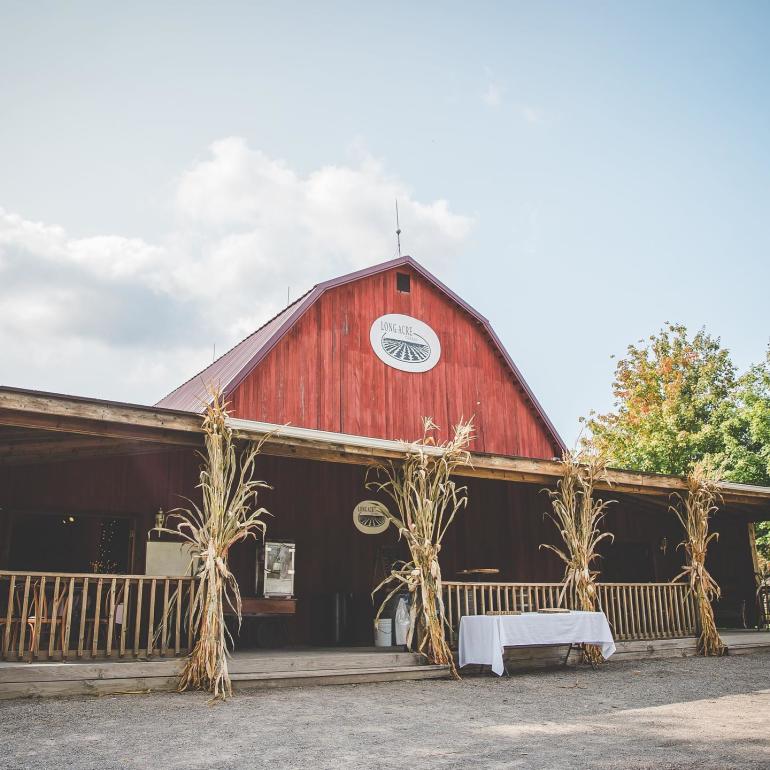 Photo: Long Acre Farms 
Long Acre Farms is home to the "Amazing Maize Maze" a giant corn maze that offers two tracks for both the experienced and novice corn maze adventurer. They also offer night time hours for the maze on special nights called "Moonlight Mazes," where you can explore the maze with friends guided by your flashlight. So much more than a maze, Long Acre also features an onsite winery (JD Wine Cellars) that offers tastings all season long.

Genesee Country Village & Museum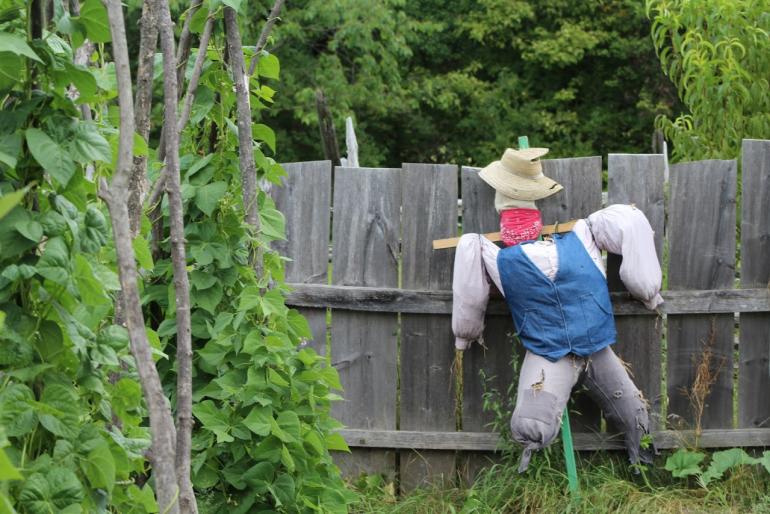 Photo: Genesee Country Village & Museum 
The Genesee Country Village & Museum (open all year) is the largest  living history museum, that includes many farm and agricultural events and experiences. Visitors will meet barnyard animals, see hops fields, a full apple orchard, and much more. Special weekends and events like the Fall Agricultural Fair and Hop Harvest Festival take visitors on an immersive journey back in time to experience American life in the 19th Century
Lollypop Farm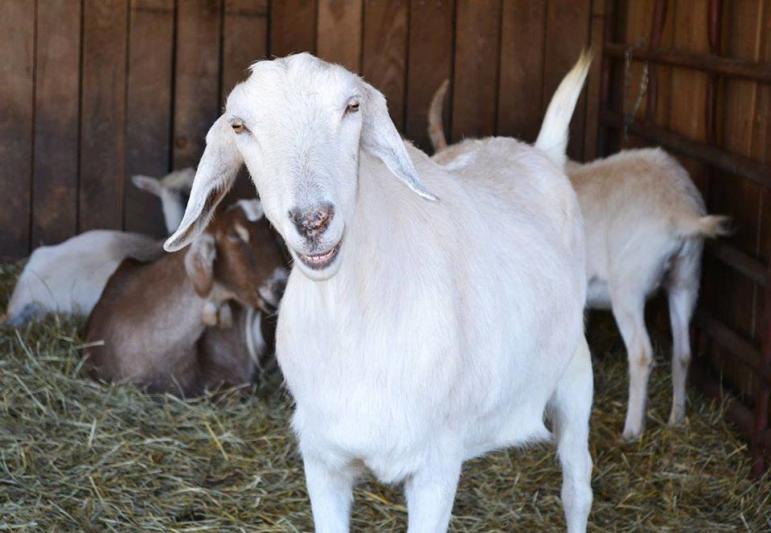 Photo: Lollypop Farm 
While Lollypop Farm is not really a farm in the traditional sense it is the perfect place to visit for animal lovers. As the Humane Society of Greater Rochester, it is the largest organization helping pets and people in the area. Visitors are welcome to stop by the main campus located in Fairport, where they can meet and learn about dogs, cats, small animals, birds, reptiles, horses, and other farm animals. Lollypop Farm also offers classes to help people learn about the care and treatment of animals, and a gift shop to find something special for your four-legged friends. And of course, you are always welcome to adopt a new friend to take home with you.
Hidden Valley Animal Adventure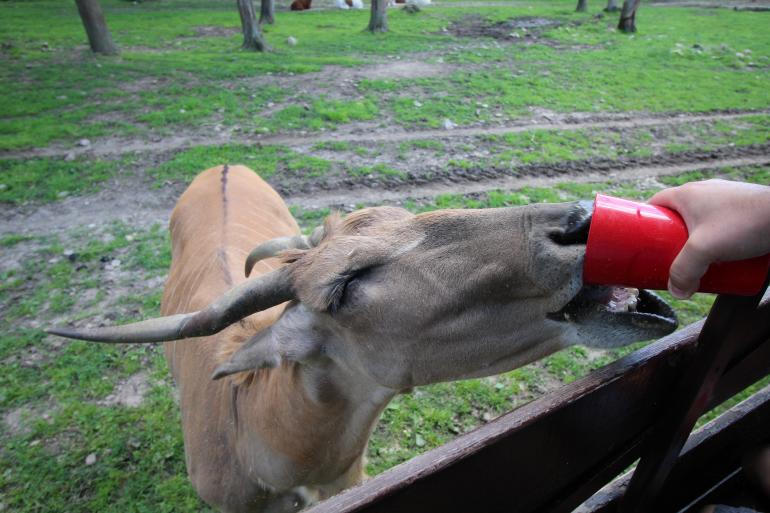 Photo: Calin Lawrence 
Hidden Valley Animal Adventure is a wild game safari tour in Varysburg, NY. Park guests will enjoy a Wild Game Safari drive-thru experience, taking their own personal vehicles over 2.3 miles of trails on 63 acres of land. Guests can choose to purchase grain to feed and get up close and personal with some 300 animals. 
Wayne County Apple Tasting Tour

Every October Wayne County Tourism works with local farms, farm markets, and wineries for the annual Wayne County Apple Tasting Tour Weekend. It is a great excuse to travel scenic country roads in the fall when they will be ablaze in autumn glory. Use the Mobile Tour Locator to travel from market to market, see farming in action, and taste a variety of apples and products. This event runs through the month of October. Each location is unique and offers apples, baked goods, cider, fresh produce and more.