Top Spots for Public Art in Rochester, NY
Wednesday, June 10, 2020 6:00 PM by Quajay Donnell

All photos by Quajay Donnell. 
Are you looking for an adventure enjoying wall art in Rochester that would be easy to explore by car, bike or a social distancing walk? You're in luck because I have just the list. Rochester has a robust public art scene, with walls from local, national and international artists. This list features a few of my personal favorites and is just a portion of the breathtaking wall art the city has to offer. Have fun exploring and remember, public art matters.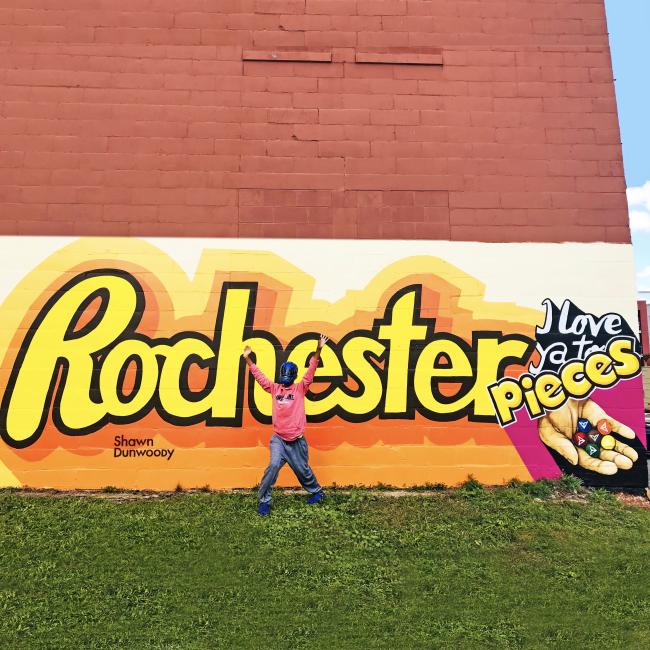 68 Scio
Rochester based artist Shawn Dunwoody's work wraps around the City Blue Imaging building. Much of Dunwoody's work here reflects the artist's love of Rochester by featuring positive Rochester-centered messages. That includes this colorful mural that anchors his collection along Scio.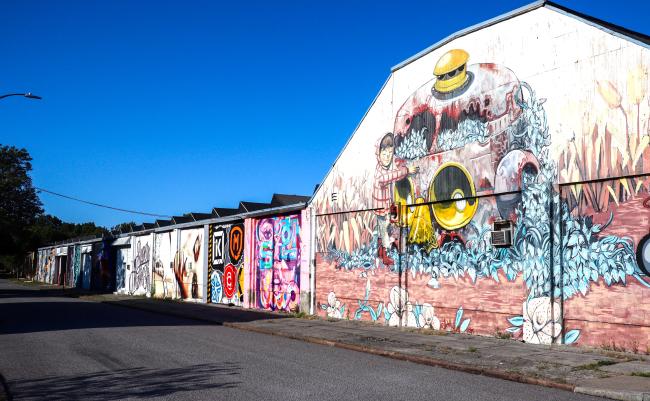 Atlantic and Greenleaf 
Various have created murals for WALL\THERAPY along Atlantic between Russell and Mayberry. The largest concentrations of them are on Greenleaf. You'll find wall art by Vexta (NYC), Eder Muniz (Brazil), Andreas Englund (Sweden), Li-Hill (Brooklyn), Peeta (Italy), Faust (NYC), Bones (Rochester) and more. For more information and a longer list of the wall art on Atlantic, please visit wall-therapy.com.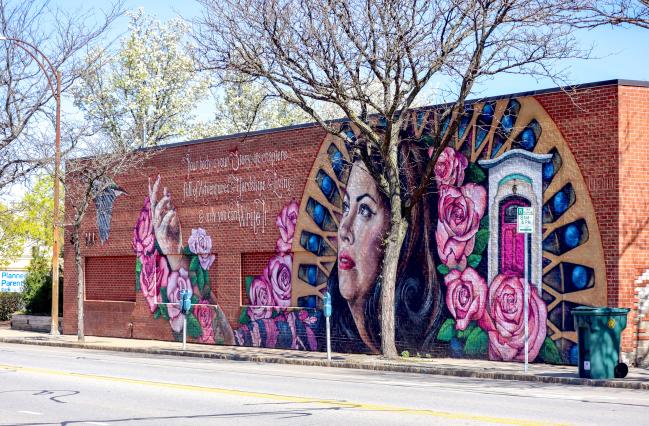 Her Voice Carries
This mural of Rachel McKibbons at 114 University is one of five murals by Sarah C. Rutherford. They are part of Her Voice Carries, "a public art project featuring women who are lifting up the voices of others." These women have incredible stories and Rutherford has created powerful monuments for each of them. For more information, visit hervoicecarries.com.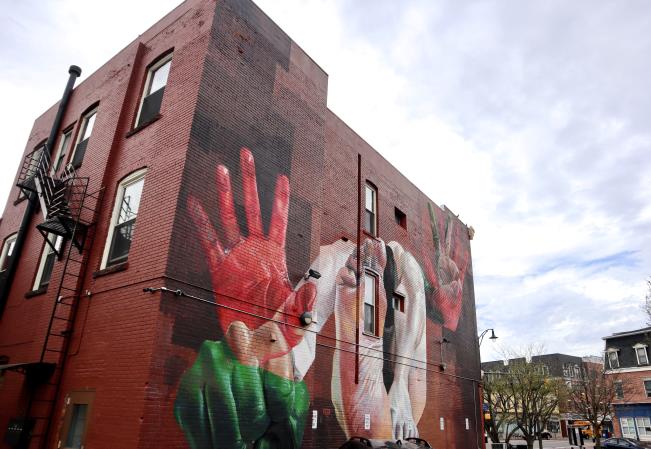 South Wedge
The South Wedge has both wall art and art on electrical boxes that are worth seeking out. German artist Case has several murals in Rochester, including 'Rock, Paper, Scissors,' this wall located in the South Wedge near the Historic German House.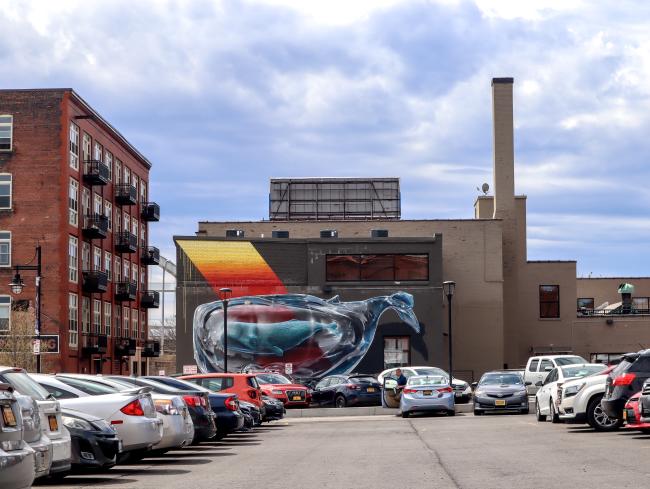 14 Capron St
Tucked away in the lot near the Geva on Woodbury, you'll find this cool piece from NEVERCREW. Detecting Machine was created by the Swiss based duo Christian Rebecchi and Pablo Togni in 2015 for WALL\THERAPY.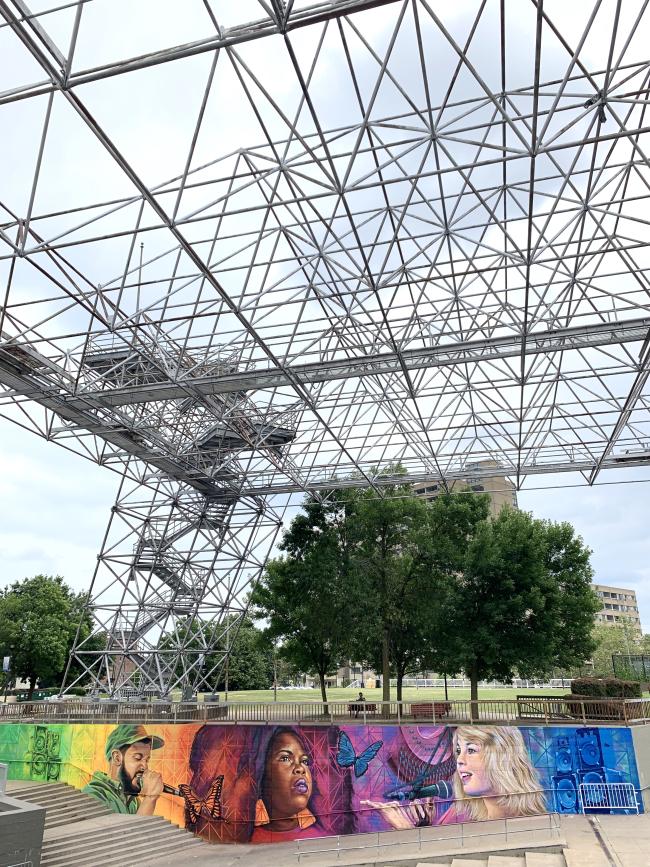 Martin Luther King, Jr. Memorial Park at Manhattan Square
Last summer, the park received a colorful upgrade with two new murals. The first mural is at street-level, dedicated to historical figures Martin Luther King Jr. as well as two of Rochester's most known citizens – Susan B. Anthony and Frederick Douglass. The second is entitled "This is Triumphant Music" and features three talented local musicians (Moses Rockwell, Danielle Ponder and Mikaela Davis). This wall was created by three incredible Rochester based artists: Brittany Williams, Sarah C. Rutherford and Justin Suarez, with help from ROC Paint Division. "This is Triumphant Music" is located down in the bowl.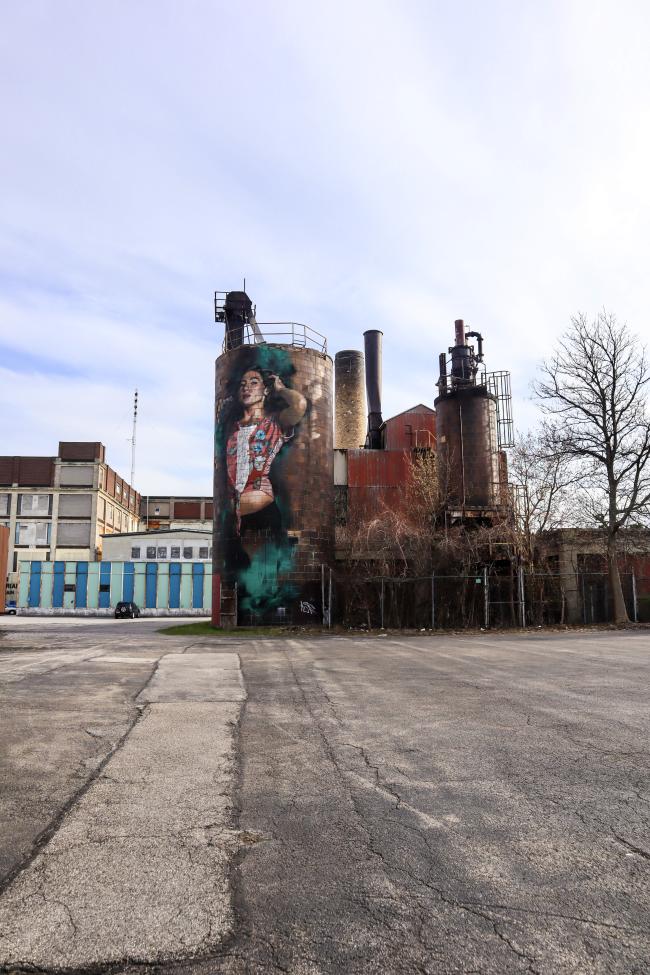 Fedder Industrial Park, 1237 E. Main S. 
The park has several murals including ones created by Vincent Ballentine (NYC), Addison Karl (Germany), and Omen (Canada).  This one by Jarus was created for WALL/THERAPY in 2014 and is visible from Main Street. Visit wall-therapy.com for more information on the murals you'll find in the park.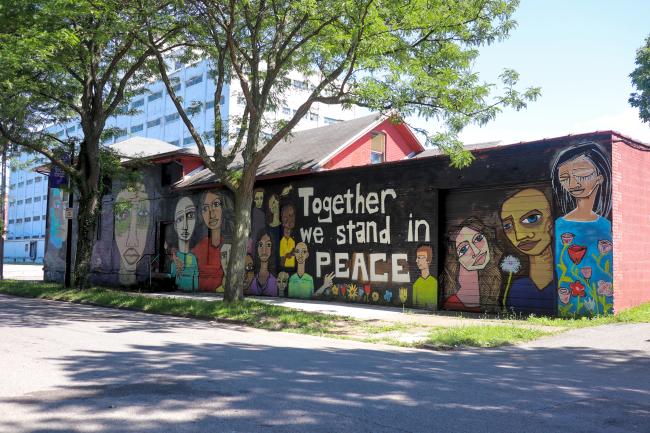 Silver & King Street
You'll find this beautiful 2014 WALL\THERAPY mural from Alice Mizrachi at Silver and King, right in the Susan B. Anthony Neighborhood. Make sure to stop and have tea with Anthony and Frederick Douglass in Susan B. Anthony Square before exploring the many other walls and rich history throughout the neighborhood.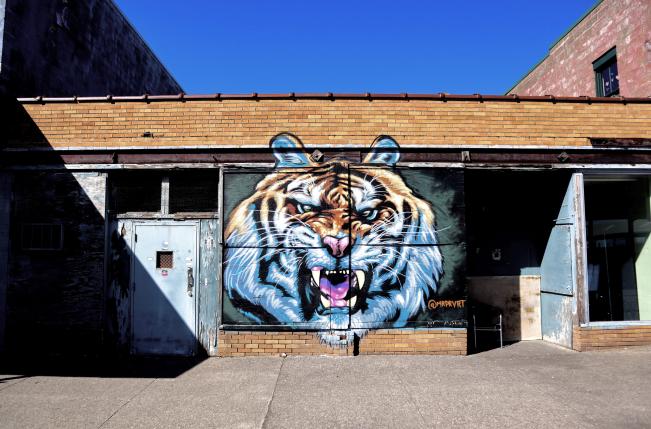 Public Market District
The Public Market has many murals down Pennsylvania Ave and Railroad Street, as well as in the lot between Union and Scio. This Justin Suarez piece is one of my favorites.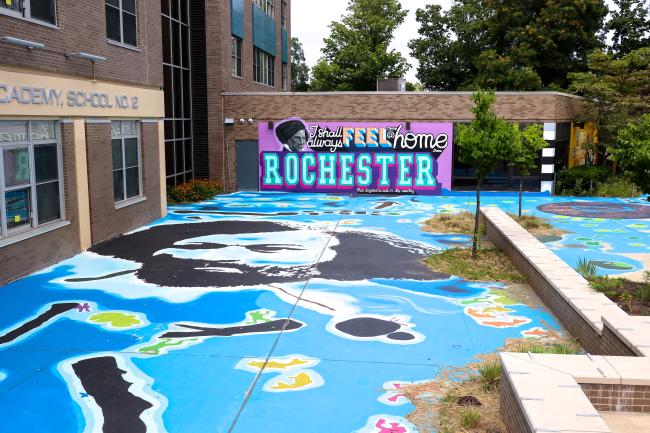 999 South Avenue
Douglass Family Homesite, the rural second home of Frederick Douglass and his family in Rochester is now home to the Anna Murray-Douglass School, Frederick Douglass Library and Frederick Douglass R-Center. You'll find quotes and images of Douglass all around the structure, including this Shawn Dunwoody piece in the school's front courtyard on South Avenue.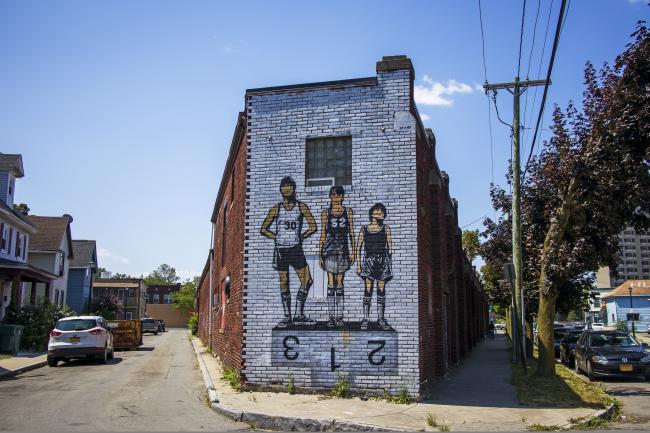 Henrietta & Jaques St
We're All the Same, the 2013 WALL\THERAPY mural by Icy and Sot, is tucked away in the Swillburg neighborhood just a few steps away from Highland Park Diner. It's one of my favorite walls in the city, and among a few others you'll find in Swillburg.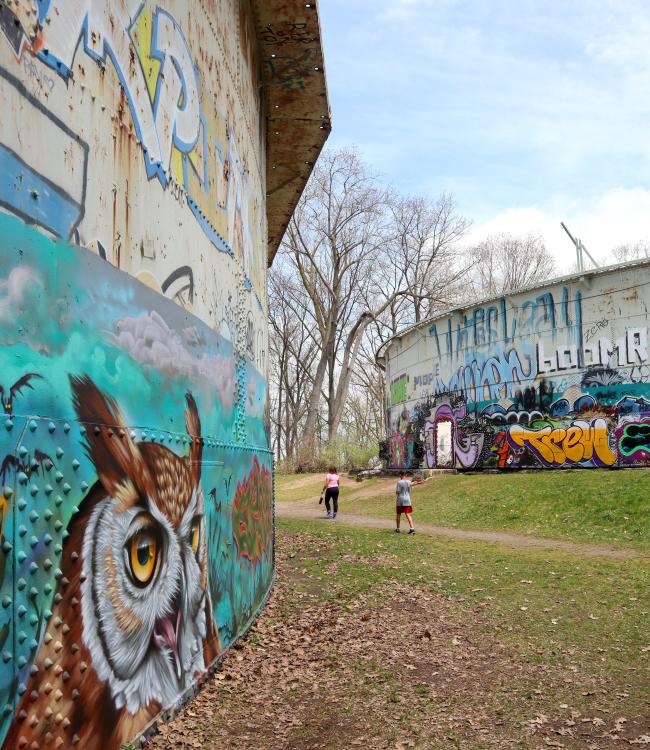 Water Towers at Cobb's Hill
The water towers in Washington Grove at Cobb's Hill is truly a Rochester hidden gem. They act as a bit of a revolving outdoor art gallery, featuring work from many talented Rochester based artists. The area also provides a beautiful view of the city.
Comments