Traveling with younger kids (ages 1-6) is such a joy.  Discovering new or familiar places with the kids means getting to see things through their eyes, where everything, no matter how small, becomes magic. Of course it also comes with the challenge of having a diaper bag in tow, stroller parking, and emergency bathroom breaks. That's why a trip to Rochester and the Finger Lakes is ideal for families with young kids, with so many attractions and adventures designed just for families you are sure to have lots of fun and piece of mind.
Join us on an itinerary designed for families with younger kids looking for outdoor adventures in the Rochester area.
Your Outdoor Adventure Begins.
First Stop: Breakfast at Jines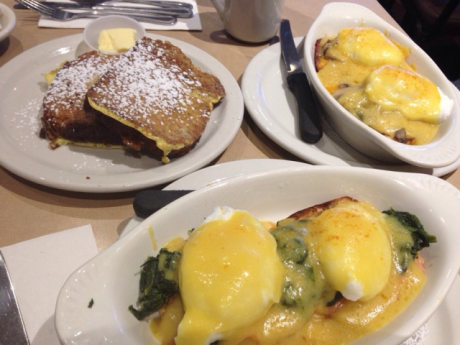 Before going on an outdoor adventure it helps to start with a hearty breakfast. Full tummies mean more energy for play. Since younger kids can be a little fickle at meal-times, diners offer a wide selection of options for whatever their mood may be that day. Rochester has lots of wonderful diners but Jines Restaurant on Park Avenue is one the area's most iconic. Offering yummy breakfast options, plenty of nearby parking and comfortable seating, Jines makes a great first stop for a busy day.
Second Stop: Seneca Park Zoo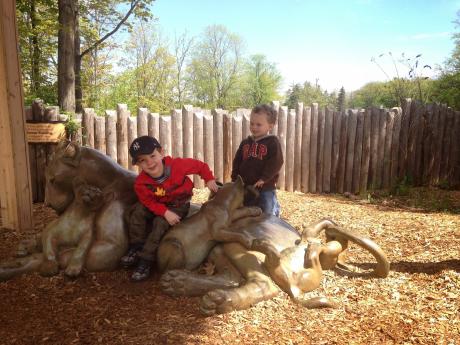 The Seneca Park Zoo opens at 10AM everyday. Nestled in Seneca Park which runs along the Genesee River, the zoo and park are lovely stops in any season. Kids will love meeting their new animal friends including, lions, tigers, polar bears, elephants, otters, penguins, rhinos and many many more. But your wild animals need to play too and the Zoo offers several playground areas. Be sure to bring water shoes or a change of clothes as your kids will want to run through the mini waterways adjacent to the playground (and they won't care what the weather is that day). 
Stay for lunch and enjoy dining options at two locations at the zoo including Eagles Landing and the Crater Canteen. Both offer meal options designed for little appetites with healthy options.
Third Stop: Pick a Garden
Rochester is known as the "Flower City" and it is easy to see why. You will immediately notice how green and lush the region is with lots of  gardens scattered throughout the area. Here are 3 gardens to choose from that are especially perfect for little explorers.
1. Discovery Garden at the Strong National Museum of Play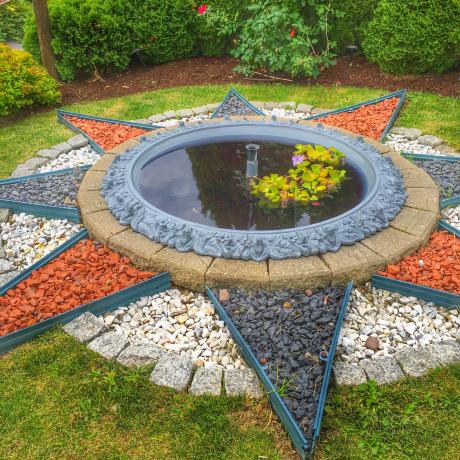 Just outside the entrance of the Strong Musuem is the Discovery Garden. Children will find a winding path through the garden that leads them through games and activities, past fairy houses and of course beautiful flowers.
2. The Sensory Garden at the Rochester Museum & Science Center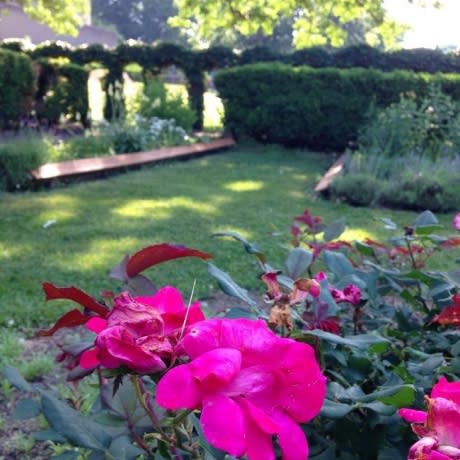 This fragrant garden just outside the Rochester Museum and Science Center features plants used in cooking, medicine and other practical uses. Kids can smell each plant and parents can help them identify how they may recognize the scents.
3. The Centennial Sculpture Garden at the Memorial Art Gallery.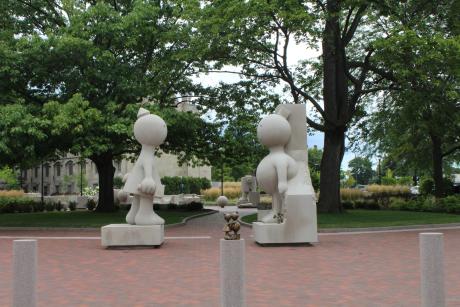 Unlike other sculpture gardens, the sculptures outside the Memorial Art Gallery are meant to be touched. Kids are welcome to touch the statues and discover hidden characters throughout the grounds. Parents will want to bring their camera for this one.
Nap Time: A rested traveler is a happy traveler
Fourth Stop: Dinner at Pittsford Wegmans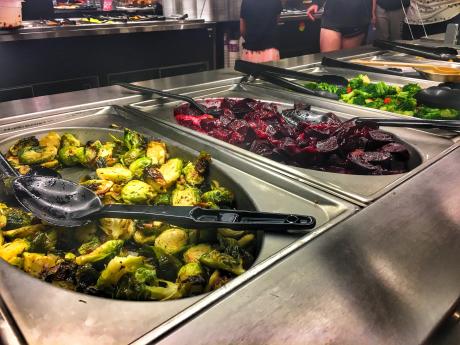 Where can a family find something for everyone? The Wegmans Store in Pittsford, NY is the famous grocery's flagship store. Besides offering a great shopping experience they have a an attached burger restaurant and a full buffet section. Here you can find everything from pizza and chicken fingers to sushi and pasta dinners. Parents will love all the healthy options and kids will love getting to pick out exactly what they want to eat. Head upstairs and you will find plenty of seating including child size tables and chairs. They even sometimes offer family movie nights. The store has designated parking for families with small children, free diapers and wipes in the bathrooms, and elevators for your stroller--they think of everything a family might need.
Final Stop: Highland Park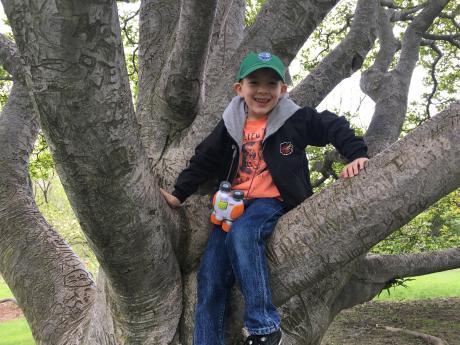 If the kids aren't too tired yet and still want to get some energy out, head over to Highland Park. This beautiful park was designed by the famous park designer Frederick Law Olmstead and while that interesting fact probably won't excite the kids, the sunken garden, vistas of the city, and playground certainly will. It's the perfect place to end a summer day in Rochester, NY.
About the Author
Calin Lawrence is the Director of Web Presence for Visit Rochester. She is the mother of two young boys and her family loves finding new adventures every weekend around the Rochester and Finger Lakes region.