The Rochester Twilight Criterium (August 19, 2017) is unlike any bike race you have seen. In the twilight hours, under the city lights, world-class racers hit top speeds through an urban course. Spectators enjoy food truck fare and a full beer garden on site all while watching the competitors fly past. This year a 1 mile high speed running race has been added to the event.
Don't just take our word for it, hear from the racers themselves.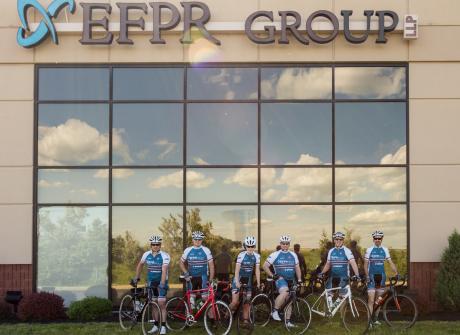 EFPR is one of the team sponsors who make this free event possible. Hear from members of the EFPR Trek Team about why they love this incredible event. 
"The Rochester Twilight Criterium is a premiere bike race event that EFPR LLP has been privileged to sponsor now for the third consecutive year.  It is an exciting fast pace event that includes amateurs as well as pro level racers.  EFPR is not only a proud sponsor of the event but proud to sponsor of a local cycling team of which some of the members will participate at the amateur level.  Come and watch!  If you have never seen a Criterium you won't be disappointed!  If you have you already know what fun you will have." – Kevin Hill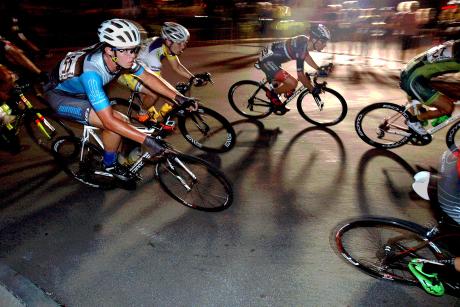 Photo By Al Fink
"The Rochester Twilight Criterium is a bike race that our area is fortunate to experience.  The venue, speed and energy is something everyone must witness.  As a cycling and race enthusiast, I'm always looking forward to this race and we are fortunate to have a local company, EFPR Group as the main sponsor to our cycling team along with being one of the main sponsors of this race.  It's a cycling race that brings our community together.  We hope to see you there!!" – Tyler Sweeting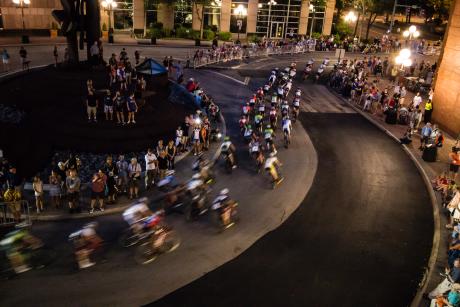 Photo by Brian Boucheron
"Whether you're a spectator or a competitive cyclist, The Rochester Twilight Criterium is an event that is not-to-be-missed.  If you decide to line up to compete, you'll experience a fast, yet technical course with great pavement in a spectacular, downtown setting.  As a spectator, imagine witnessing world class professionals up close as they zoom past you at 40 mph, on the most spectator-friendly course you can imagine." – Bob Wells
"The Twilight Criterium is a rare opportunity to see professional level cycling in person, feet away from the action." – Paul/ Joe Sims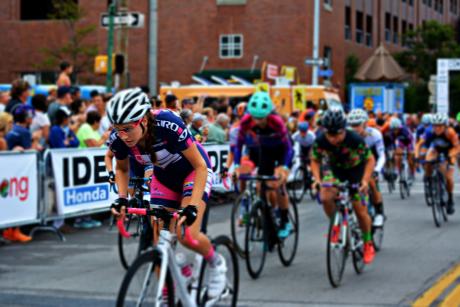 "Racing in the Rochester Twilight Criterium is one of the highlights of my cycling career.  And making the podium is priceless!  It's a must see and must do event.  We are very lucky to have Rochester included in the U.S. Road Pro Cycling tour." – Mark Dux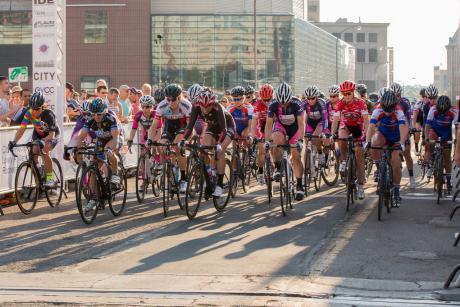 Photos By Dick Bennett
"The Rochester Twilight Criterium is like watching NASCAR on bicycles! Drafting and speed all play a huge part. It is free to the public to spectate. You are literally 3 ft from the riders. I promise you this event will not disappoint you. Family friendly for all ages." – Dwight Roth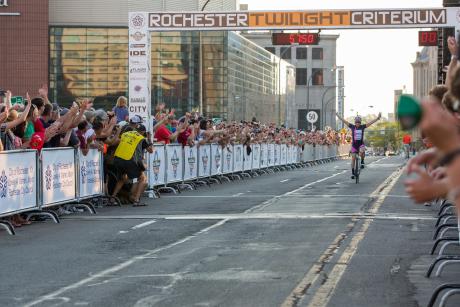 "It's really unbelievable to think that some of the best criterium riders in the world - including Olympic champions, national and world champions from around the globe - are right here in our backyard.  This is the pinnacle of criterium racing, and to be within feet of these riders as they blast around this course is really incredible.  Stand on the inside corner of Broad and Irving Place, and you'll get a sense of just how fast they take corners (just don't lean out too far - they will be inches from you).  Stand on Court Street and you'll get a sense of what a massive pack of riders going 40+ mph feel like blowing by you.  And stand near the finish line - just after the climb on Broad Street, and you'll shake your head at just how fast these competitors can go uphill in a sprint.  Repeat this process laps at a time, and add in the thousands of spectators, and you'll be experiencing a world-class event." – Scott Hollenbeck