History surrounds us in Rochester, N.Y. But our community's legacy in African-American history is especially noteworthy. One of Rochester's most widely recognized contribution to African American history, stems from one of our most notable residents, Frederick Douglass -- abolitionist, orator and publisher.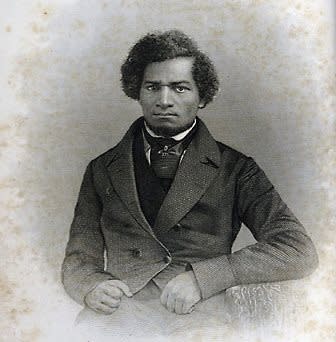 Douglass called Rochester home from 1847 to 1872, and lived here longer than anywhere else in his life. In Rochester he published his newspapers, the North Star and Frederick Douglass' Paper, assisted friends Amy and Isaac Post in Underground Railroad activities, hosted runaway slaves in his own home, gave speeches, supported women's suffrage alongside suffragist Susan B. Anthony and much more before moving to Washington D.C. in 1872.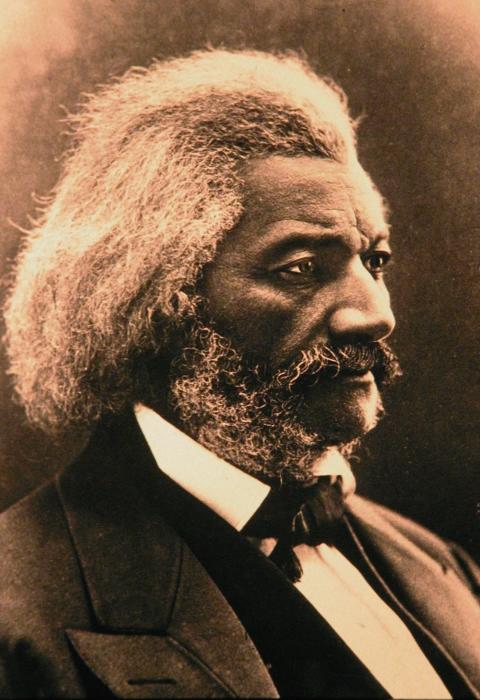 Frederick Douglass' legacy continues to be felt in Rochester to this day. He was laid to rest in Rochester's historic Mount Hope Cemetery, which also happens to be the final resting place of suffragist Susan B. Anthony.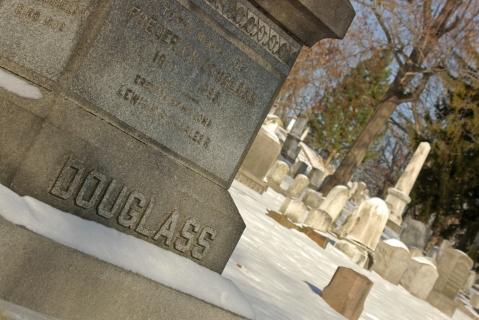 Not too far from Mount Hope Cemetery is the Frederick Douglass Monument, honoring Douglass in Highland Park.The monument is located steps from the former site of Douglass' home and is believed to be the first public statue erected to memorialize an African American in the U.S. In 2019, the monument was moved to an even more prominent location within the park, and is now located at the corner of South Ave. and Robinson Drive. 
Visitors to Rochester today can retrace the Douglass legacy in Rochester by taking a self-guided Frederick Douglass Walking Tour, aided along by 13 life-size replicas of the famous Frederick Douglass monument in Rochester's Highland Park. The 13 replica statues of the Frederick Douglass Monument were built and installed in locations around Rochester that were significant to Douglass's life. Each statue installation includes a QR code that when scanned brings viewers to a website with more information on the significance of the site and the Douglass legacy. The website also includes a map leading viewers to the other Douglass statues. Visit douglasstour.com/tour/ for more information.
Douglass is also memorialized alongside his friend and fellow civil rights champion (and Rochesterian) Susan B. Anthony in a bronzed sculpture depicting the two sitting down for tea in Susan B. Anthony Square. The sculpture is titled "Let's Have Tea." The famous suffragist and abolitionist were close friends who shared the common goals of social justice and civil rights. Now they share a proud place in Rochester's history.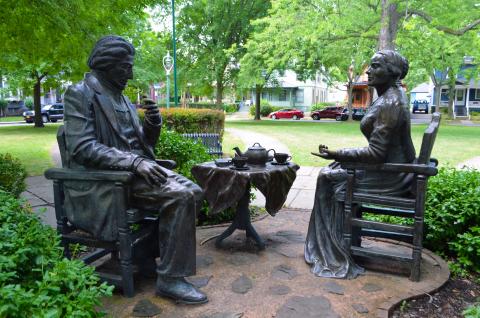 The RMSC Museum & Science Center today features exhibits exploring the life and legacy of Frederick Douglass, as well as Rochester's Underground Railroad Stops, in an exhibit titled "Flight to Freedom."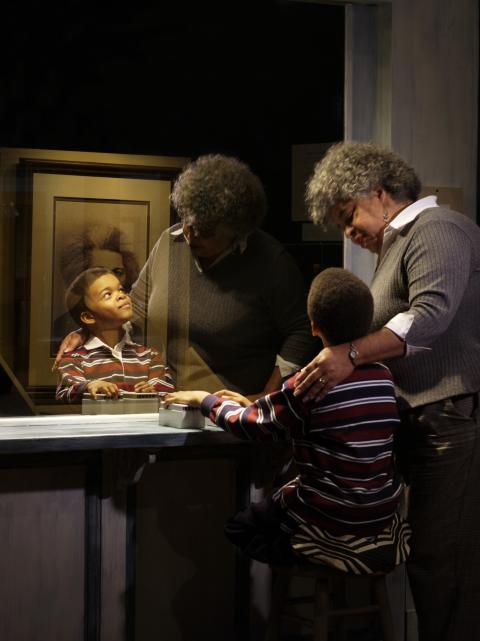 Want to learn more about Frederick Douglass and Rochester's ties to the Underground Railroad? Consider an Akwaaba Heritage tour, which bring these sites and stories from Rochester's history to life. 
The spirit and legacy of Frederick Douglass can be discovered throughout Rochester. As a community, we're very proud of this Rochester son, and we work to preserve his memory and honor his legacy every day.