Join family travel blogger Leah Caraher on a specialized itinerary for families with school age children (ages 6-12)
Rochester is a great place to spend the day enjoying the outdoors. In fact there are so many outdoor places to visit that you could spend an entire week exploring everything Rochester has to offer. Every family has different needs and interests and this itinerary is tailored to fit the outdoor adventurist family.
Your outdoor adventure starts at the Rochester Public Market but from there you can choose your own adventure and experience what is best for your family.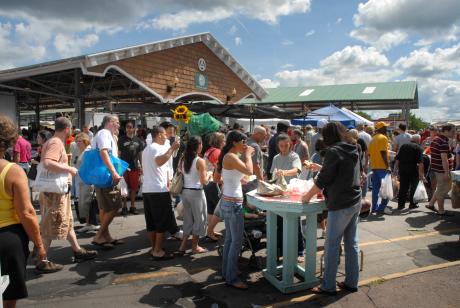 Start your morning at the Rochester Public Market. Walk around and take in the sights and smells of fresh baked goods and produce. There are many options for breakfast. If you want a hot meal, check out Juan & Maria's Empanada Shop. Looking for a quick pastry or doughnut, then Flour City Bakery is for you. You could also pick up fresh produce and enjoy a healthy fruit breakfast. The Rochester Public Market is open every Tuesday, Thursday and Saturday Morning, rain or shine this more than 150 year old market runs all year round.
The Rochester Public Market is also where you will pick up lunch. Try something new. Let the kids pick out what they want for lunch. Add in some fresh fruits and vegetables and you will be ready for your picnic lunch.
Choose from Two Outdoor adventures.
Itinerary One: Discovery Along the Water
Next Stop: Chimney Bluffs State Park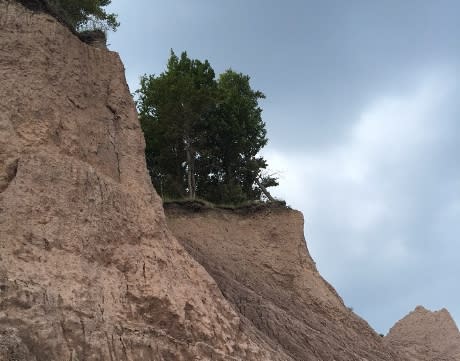 Chimney Bluffs State Park is located along Lake Ontario and offers incredible views along the shore. The water has carved out parts of the shore line that are breathtaking. When visiting you can walk along the top or along the water. There are no fences along the top and I suggest walking along the shore line with young children.
Next Stop: Sodus Bay Lighthouse Museum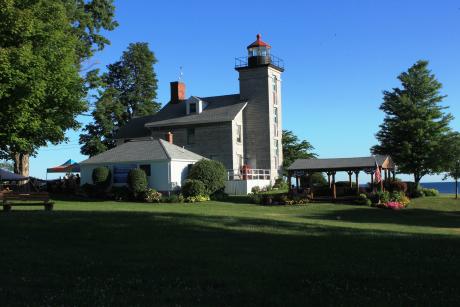 Climb the stairs to the top of the Sodus Bay Lighthouse and take in the views of Lake Ontario. The stairs are about a 4 story climb and it should be easy for most school-aged children. Take a walk through the museum and learn about how the lighthouse history has been preserved. Be sure to take a walk through the gardens outside and enjoy the gorgeous scenery.
Final Stop: Orbaker's
After a busy day of exploring stop and enjoy a hot dog and ice cream. Celebrating 75 years of "classic drive-in food" Orbaker's is a perfect family friendly spot. If you are feeling extra hungry try the glutten burger. 2 ground steaks, 4 slices of swiss cheese, 3 slices of bacon, special sauce, lettuce, tomato, served on a hard roll with mustard, relish, onions and hot sauce. If you are looking for lighter options Orbaker's offers chicken meals and salads. Make sure you save room for desert. The milkshakes and sundaes are awesome!

Itinerary 2: Animals & Nature Adventure

Next Stop: Tinker Nature Park & Hansen Nature Center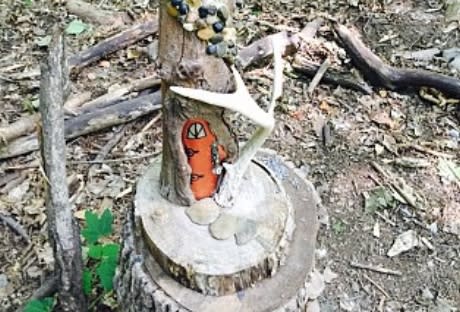 Tinker Nature Park is located in Henrietta, NY. It is home to the Hansen Nature Center as well as family fun trails that include a fairy trail. At the Hansen Nature Center, you will find turtles, snakes, and a few hands-on exhibits the kids can explore. A visit to Tinker Nature Park wouldn't be complete without a walk along the fairy house trail. Fairy houses line the path and your children will love discovering them and looking for fairies.
From the parking lot stay to your right and complete the loop. The Hansen Nature Center is about half-way through your walk. There are also restroom facilities at the Nature Center. The fairy houses are at the end of the walk and end at a playground that has picnic benches and a pavilion. Enjoy your fresh picnic lunch.
Next Stop: Mendon Pond Parks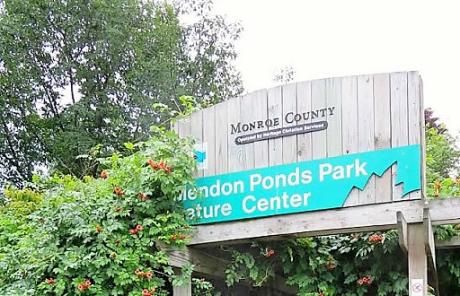 Mendon Pond Park is located in Mendon, NY and has serene and quiet trails to enjoy with your family. It is also home of Wild Wings Inc. Wild Wings cares for injured birds and is a fun way to learn more about helping animals. After you visit the nature center continue to explore the area. Mendon Pond has great bird watching and trails for all different hiking abilities.
Next Stop: Sticky Lips BBQ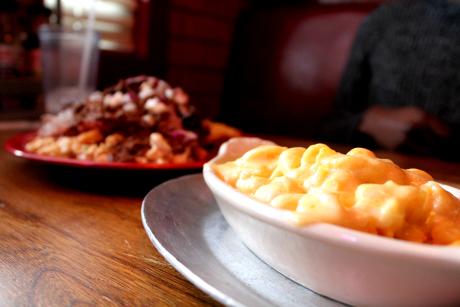 After a long day of exploring it is time to enjoy a nice dinner at a local restaurant. Sticky Lips BBQ offers two locations in the Rochester area. Depending on where you are staying you can visit Sticky Lips in Henrietta or the original Sticky Lips in Rochester.
Awesome BBQ and a kid's menu that is all $5.00 and under makes for a great ending to an incredible day. My favorites are the pulled pork and mac & cheese.
No matter what itinerary you choose you will find that Rochester is a great place to have an outdoor family fun adventure.