DICK'S House of Sport Rochester opened in April 2021 as a premier destination devoted to sport in Rochester, NY. Located at Eastview Mall, House of Sport Rochester is not your standard DICK'S Sporting Goods store - it's a place for everyone to connect and play. From baseball to yoga or from wrestling to lacrosse, DICK'S House of Sport Rochester has the top gear you need to perform your best in a one-of-a-kind interactive space where you can practice your skills. 
GAME CHANGING EXPERIENCES
The Field
Meet your new playground! Try the latest products with help from the House of Sport Rochester's expert team, enjoy open field time, or attend scheduled fitness classes, sports clinic and pick up games. The Field is open year-round so you can test your skills on the turf or track during Rochester's warmer months. When winter comes, bring the family for some fun on the ice rink that will transform The Field into a winter sport mecca.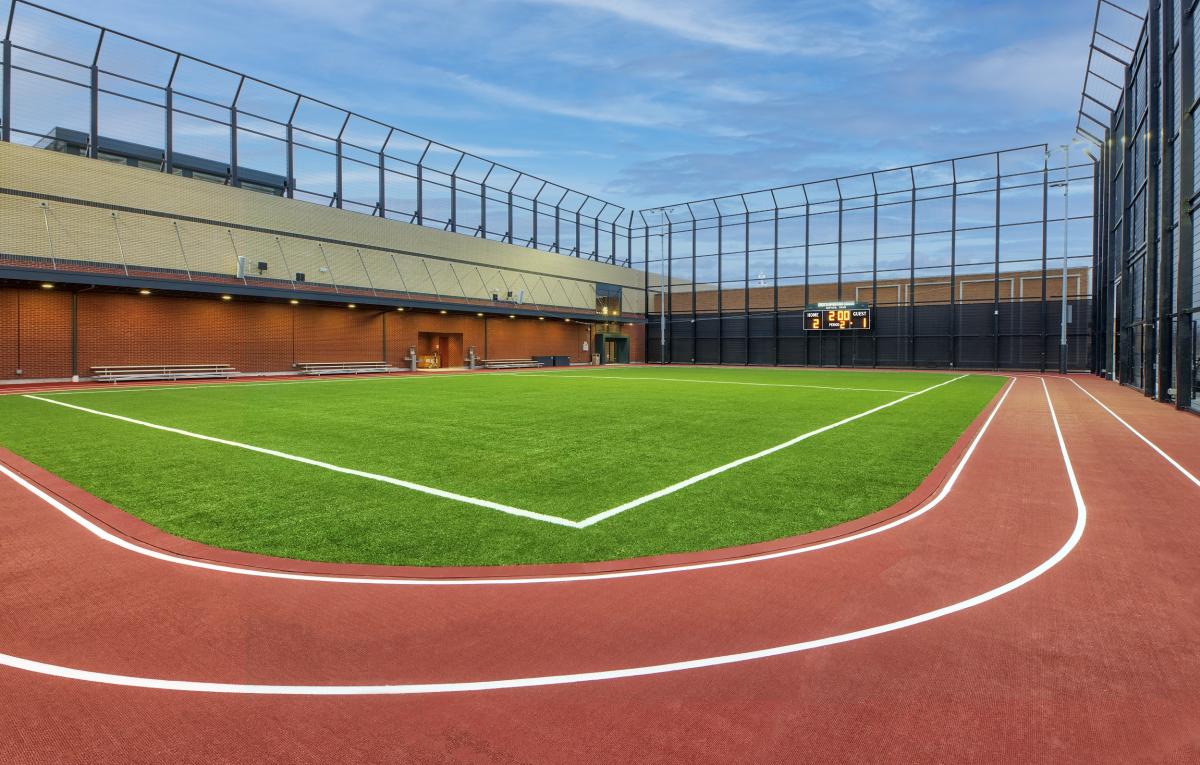 The Cage
At House of Sport Rochester, it's always baseball and softball season. Step up your game before you step up to the plate with top gear and the best way to test your skills or find your fit in the in-store batting cage.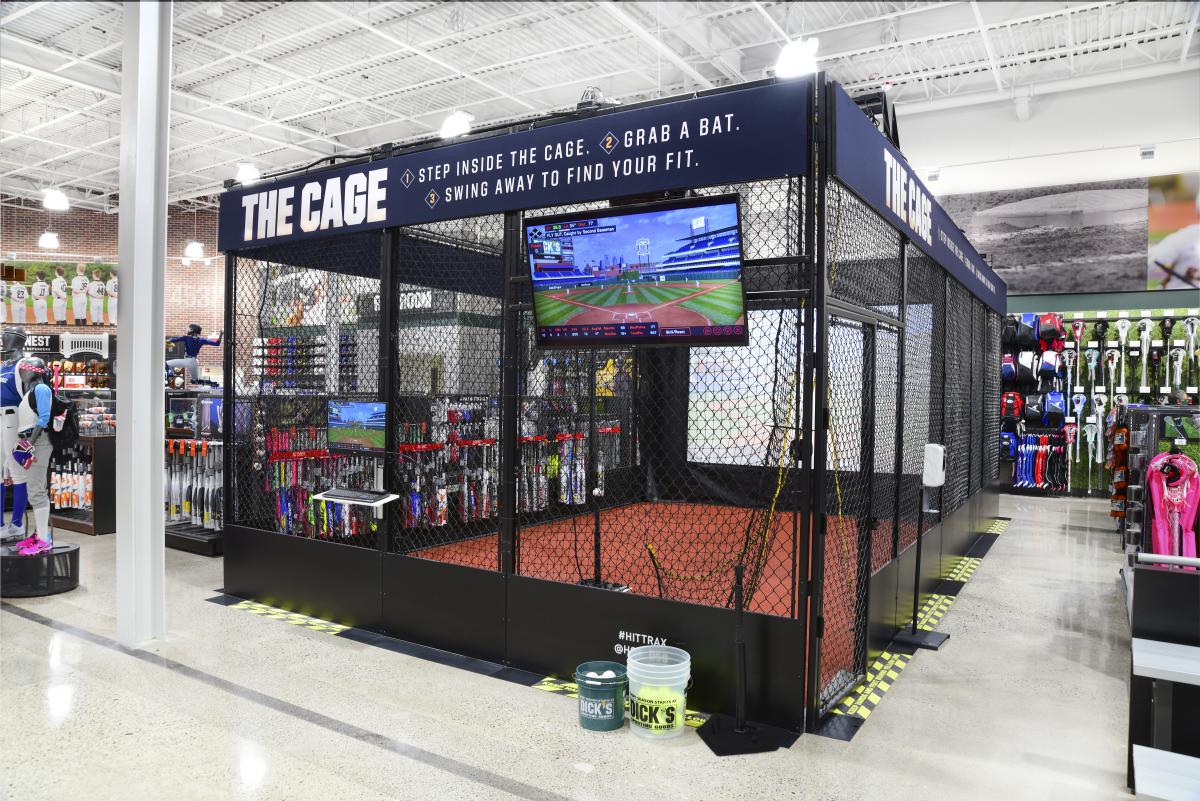 House of Cleats
With more than 350 cleat styles, there is something for every sport and every surface! Compare cleats, test out the true fit and feel on the built-in-turf or head outside to The Field. 
The Golf Pro Shop
With a speciality shop assortment of the newest equipment and apparel, you'll have everything you need to hit a new low score on the greens and fairways. Practice your swing with industry-leading simulator fitting bays or indoor putting green with tips from Sean Lalley, House of Sport Rochester's PGA Professional.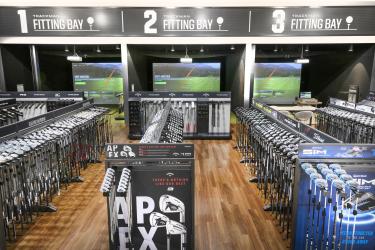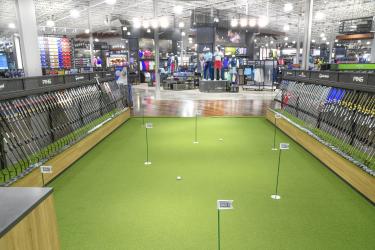 Health & Wellness
Feel your best from the inside out when you fuel up in the Health & Wellness section of House of Sport Rochester. Enjoy juice from locally-owned Just Juice 4 Life or kombucha from Rochester's Katboocha, as you shop for all your health and wellness needs.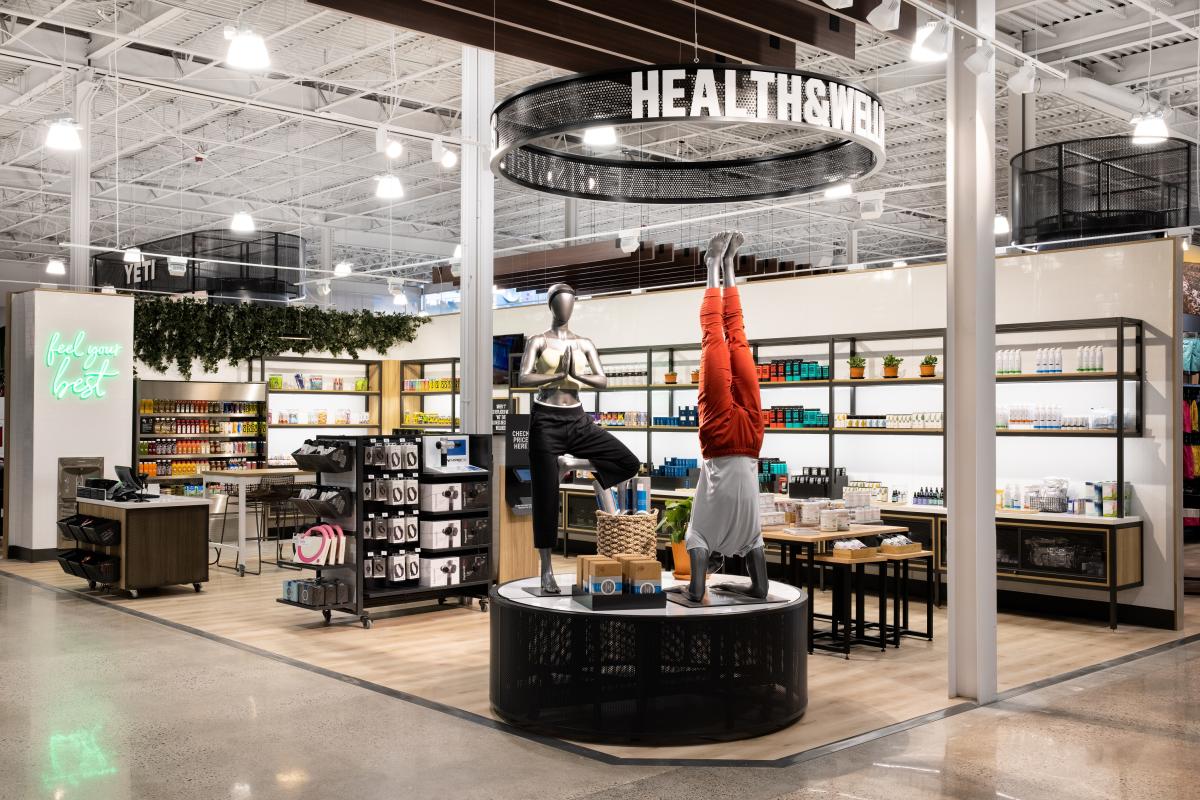 The Wall
Climbers of all skill levels are invited to tackle the 32' geometric rock wall located at House of Sport Rochester. The Wall features three auto-belay systems and climbers will receive tips from local expert climber, Jess Meyers. Schedule time with Jess during her Learn to Climb and Intro to Belay classes.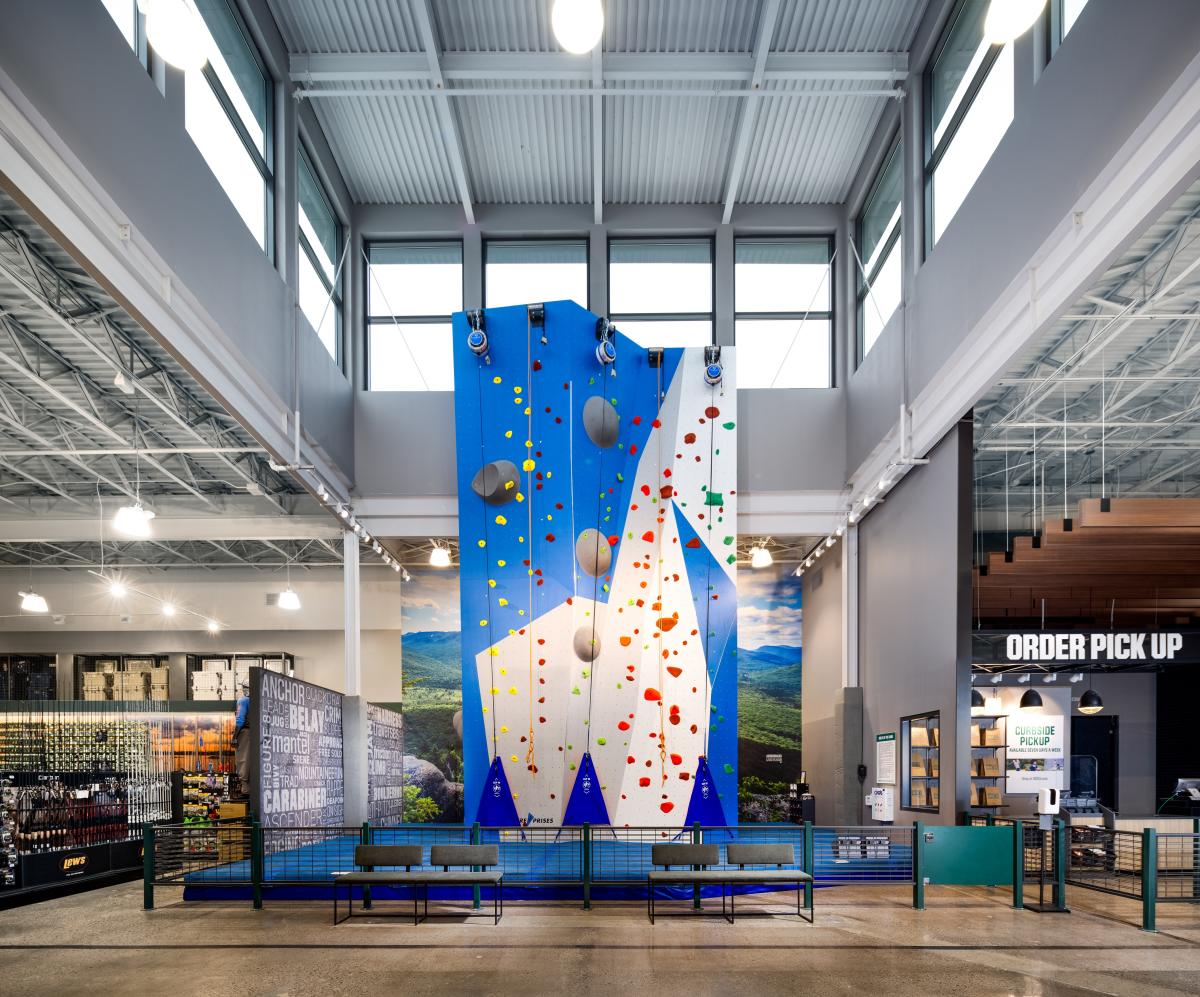 Learn more about DICK'S Sporting Goods House of Sport Rochester here. Planning your trip to Rochester, NY? View upcoming events, plan out your store experiences, and schedule services here.