Raise a Glass with A Rare and Limited Release of Black Button's Oldest Whiskey to Date on Thursday, June 2nd from 5-8 p.m.
In the ten years since Black Button Distilling was founded by Master Distiller Jason Barrett at just 24 years old, the Rochester-based distillery has made an indelible impact on not only the local food and beverage scene, but the local community. This June, Black Button Distilling, Rochester's first grain-to-glass craft distillery to open since prohibition, will celebrate a decade of crafting high-quality small batch spirits with a Cheers to 10 Years Anniversary Party on Thursday, June 2nd from 5-8 p.m. at the Black Button Distilling Tasting Room (85 Railroad St., Rochester).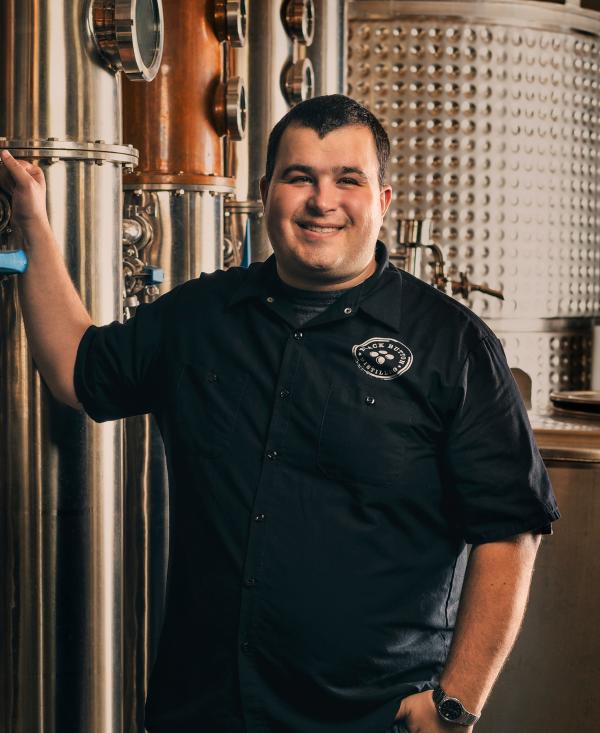 As a part of the ten-year celebration, Black Button Distilling will release its oldest whiskey yet: a small batch blend of 6-year-old whiskey – the first time Black Button has released whiskey from 53-gallon barrels. Limited to just 243 decanter bottles, the first 100 will be in a wooden frame, commemorating ten years of making whiskey and 100 years of Barrett's family's involvement in the button business in Rochester. 
As a New York State Farm Distillery, over 90% of Black Button's ingredients are grown or produced in New York State, as Black Button Distilling is dedicated to supporting New York State agriculture and the responsible stewardship of our natural environment. To demonstrate its commitment to local farming, Black Button will hold a fundraiser at its anniversary party to raise money for Homesteads for Hope, a 501c3 nonprofit inclusive community farm for individuals with and without disabilities to learn, work, live, and grow in nature's classroom - a 55-acre farm in Rochester on the Erie Canal. 
Black Button Distilling is the story of Rochester area family businesses that span generations. Barrett's grandfather owned a button factory in Rochester, and as a kid, Jason imagined himself running the factory one day. But, Jason is colorblind. Since making only black buttons wasn't an option, he decided to honor the values of hard work, entrepreneurship, and community that his grandfather taught him by pouring them into his passion for crafting handmade spirits. That passion has earned the distillery countless accolades, including landing on the Inc. 5,000 list of fastest growing companies - four times. 
Founded on June 6, 2012, the first bottles of Black Button Distilling spirits rolled off the line December 20, 2013 with the first sales the following day. Seven years later and with a full line of spirits distributed in 13 states and Japan, Black Button Distilling celebrated its 1 millionth bottle in July 2019.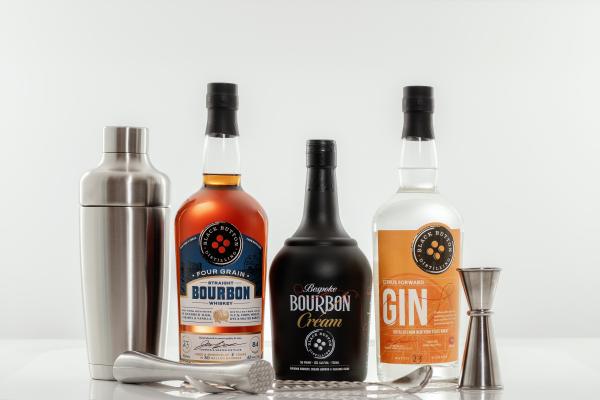 In 2020, with the country reeling at the start of the COVID-19 pandemic, Black Button pivoted from spirits to hand sanitizer to meet local demand. In recognition, Fast Company named Black Button Distilling on a list of "World Changing Ideas," next to brands like Pepsi and Under Armour. A year later, in February 2021, Black Button Distilling celebrated its 2 millionth bottle; a particularly noteworthy milestone as it was met at a rapid pace: only 19 months after hitting the 1 million bottle mark, and despite the challenges of COVID-19.  
Now, ten years in, Black Button spirits are going head-to-head with Kentucky's finest. Over the years, Black Button Distilling has earned dozens of medals from spirit competitions across the globe, including winning Best in NY State from the 2021 Heartland Whiskey Competition, while also tying for best bourbon in the same competition with a Kentucky made Bourbon. In 2021, Black Button Distilling also received a 90-point rating by Whiskey Advocate for its Cask Strength Four Grain Bourbon, a true accomplishment for Rochester's first bourbon produced since prohibition. Whisky Advocate gave Black Button's Cask Strength Straight bourbon (Batch 4) 90 points, calling it "complex and layered on the nose." Larry Olmsted of Forbes said "The Four Grain Straight Bourbon from Black Button Distilling is one of the best whiskies I have recently tasted." 
Now, as one of the six founding distilleries of Empire Rye, Black Button Distilling is part of a push to bring New York State's unique rye whiskey tradition to the world. Today, this group is committed to the Empire Rye designation and seal of authenticity, which requires the use of local grains and other standards. Forbes called Black Button's Empire Rye "extremely good."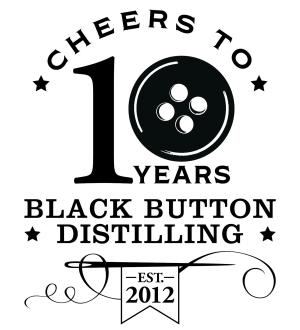 ---
For tickets, additional details, and to learn more about Black Button Distilling, visit www.blackbuttondistilling.com.