Love sharing your travel adventures on Instagram and Twitter? Get your camera in hand and visit these 9 locations for snapshots and selfies your followers are going to like. And don't forget to tag us with #VisitROC!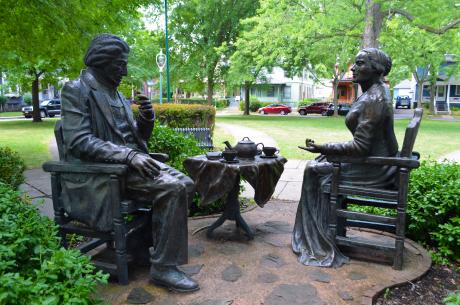 Picture yourself with two of Rochester's most famous residents, having a deep conversation about the issues of the day. This statue depicts Susan B. Anthony and Frederick Douglass discussing matters over a cup of tea. These great friends spent their lives championing for the rights of all Americans. Learn more about their story just a block away at the Susan B. Anthony Museum & House.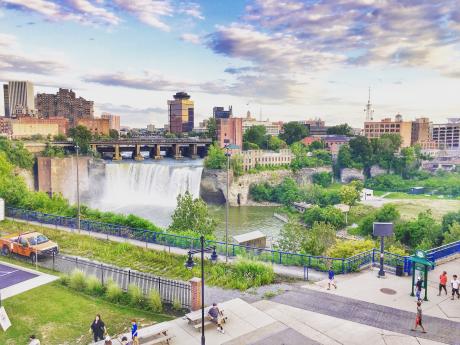 This 96ft tall water fall on the Genesee River cascades through the heart of downtown Rochester. Once the location of Rochester's famous flour mills, it is now a favorite destination for visitors. The Genesee Brew House offers an especially great view from their roof top.
Centennial Sculpture Garden @MAGRochester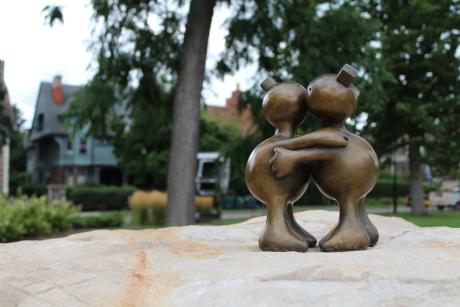 There are lots of things big and small to discover at the Memorial Art Gallery's Centennial Sculpture Garden. Located just outside the museum this collection of statues is scattered throughout the grounds in and around a beautiful flowers and trees. As the seasons change so does the look and feel of the sculpture garden. A perfect spot to snap a photo in any season.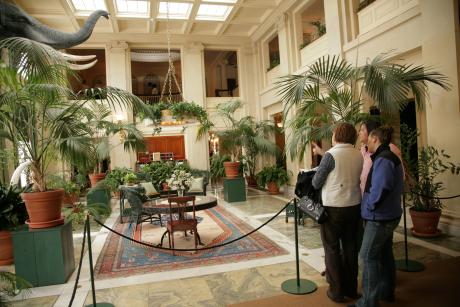 Once the home of Rochester's own George Eastman, founder of Kodak, the George Eastman Museum is now home to a large collection of photography and film. Visitors walk through the beautiful mansion kept as it looked in Mr. Eastman's day. The conservatory room was once smaller but when Mr. George Eastman wanted to make it larger he had the whole house cut in in two and one section moved for the expansion (Museum admission required).
Corn Hill Landing
The Genesee River flows through the center of downtown Rochester. Walk along its banks on the Genesee River Trail at Corn Hill Landing. This is a favorite spot for photos of the Rochester skyline with the Susan B. Anthony, Frederick Douglass Memorial Bridge.
Be a kid again when you explore the collections at the Strong Museum. Maybe you can't tell your friends how to get to Sesame Street but when they see your selfie on Instagram they'll know you got there anyway. Discover even more photo worthy experiences including the hall of superheroes, the Dancing Wings Butterfly Garden, and a giant Mr. Potato Head.
Latte Art at Fuego Coffee Roasters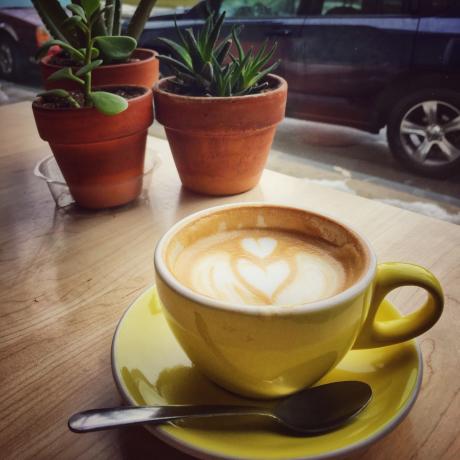 Because Instagram can never have enough latte art photos. Just one of many 3rd wave coffee shops in Rochester, Fuego Coffee Roasters gives visitors an amazing experience within walking distance of hotels in the city's convention district.
Electricity Theatre at @ROCRMSC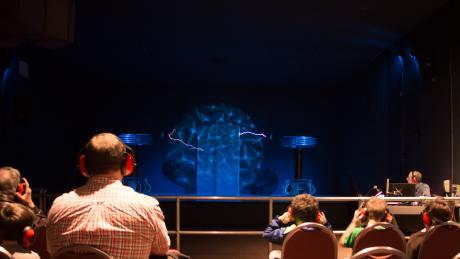 You may need a friend to help you take this photo. Your followers will be amazed when they see you standing in a Faraday cage surrounded by giant Tesla Coils playing music with electricity. Better yet, make it a video. Science is so cool at the Rochester Museum & Science Center! (Museum admission required).
I'd Rather Be in Rochester Mural
Make your trip complete with a selfie or group photo at this Rochester postcard themed mural just outside the Parkleigh shop in Rochester's Park Ave Neighborhood.
Find all these locations in our custom Google Map
These locations were selected by a committee of the Visit Rochester membership.