A great golf outing awaits in Rochester, NY. Golf Magazine ranked Rochester, NY as the #10 Best Golf City in the U.S.—and #1 for Golf Affordability.
Book your hassle-free golf trip package with top courses, advance tee times, and nearby accommodations with the Rochester Golf Trail today.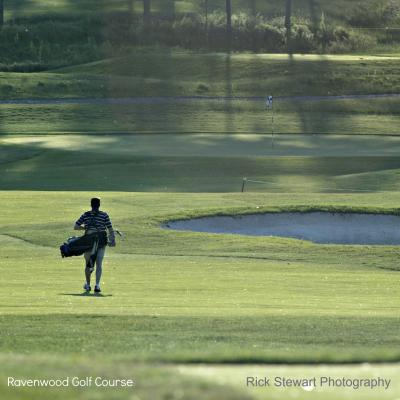 Ravenwood Golf Club is an award-winning 18 hole course located just minutes south of Rochester in the heart in the Finger Lakes Region. Ravenwood was selected by Golf Digest as the 5th "Best New" public course in the United States when it first opened in 2003.
Ravenwood has hosted many USGA & PGA qualifiers, and has hosted the New York Men's Amateur Golf Championships multiple times. The Championship Golf Course has bent grass tees, greens and fairways but with five sets of tees can be a fair and challenging test for golfers of all skill levels.
Take a virtual tour of the course at Ravenwood here.

Architect Craig Schreiner's masterpiece opened in 1996 with a beautiful 18 hole Scottish links-style golf course featuring rolling hills and large undulating greens. The Links at Greystone was sculpted amidst the natural features of the land with Scottish-style mounding, tall native grasses, and pot bunkers.
Playing to a Par of 72 and just over 7,200 yards from the championship tees, Greystone offers 4 sets of tees on every hole to ensure the course is playable, challenging, and rewarding for golfers of all skill levels. The Links at Greystone has a championship-caliber layout worthy of Golf Digest's coveted 4.5 Star Rating. Only a handful of other golf courses across the country have ever been rated better.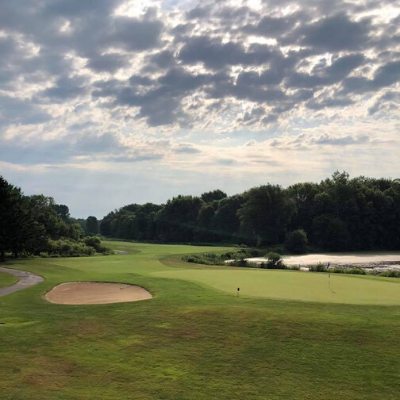 A round at the Golf Club at Blue Heron Hills will have you feeling like a PGA pro as you play on a championship-level course that Jack Nicklaus helped design. Built in 1987, Blue Heron Hills was designed by Peter Craig and Dick Bator, with advice from developer Nelson Leenhouts and a team of landscape architects, environmentalists, and golf professionals, including Jack Nicklaus. That's why the course will challenge you to select the right club – balancing risk and reward on every shot. 
The distinctive features of the course include large tees and greens, bentgrass fairways, and an abundant natural water supply that keeps the course in prime condition throughout the season.

Wild Wood Country Club was founded as a private country club in 1969 known as Thunder Ridge Country Club. In 1980 the club changed names to Wild Wood Country Club and became semi-private allowing nonmembers to play.  The course has seen a transformation in recent years, with improvements made to the course, both aesthetically and functionally. In 2019, Wild Wood was selected as #18 Public/Semi-Private golf course in New York State. 
Generous fairways, fast greens and picturesque tee shots create a course that will challenge players in the best way.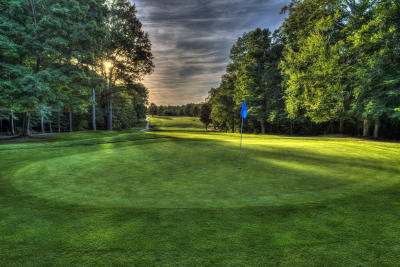 "Like dusting off a masterpiece, Deerfield has once again taken its place as one of the premier golf courses in Western New York." After undergoing a major, multimillion dollar renovation in 2015, Deerfield is once again one of the crown jewels of the golf community in Rochester and the Finger Lakes.
The improved golf course is in excellent condition, and the scenery today is as stunning as the golf is challenging. Designed by Pete Craig, Deerfield is a course built on more than 350 acres where many of the holes seem to go off into the woods without a hint of where you return. With 5 sets of tees it's a great old course that can challenge and delight players of all calibers. Creeks, bunkers, ponds and elevation changes make Deerfield a course you will want to play again and again.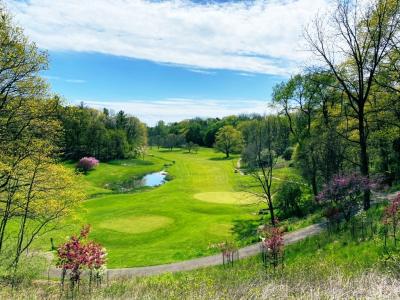 The Monroe County Department of Parks oversees and operates three exceptional golf courses uniquely situated within the bounds of its Parks: Genesee Valley Golf Course, Churchville Golf Course, and Durand Eastman Golf Course, which was originally designed by Robert Trent Jones. The course at Genesee Valley Park is an 18 hole course that was built in 1899, and is one of the oldest golf clubs in America. The course at Churchville Golf Course features 27 holes. Monroe County Parks golf courses are an affordable option to get out and enjoy a round of golf in a beautiful park setting.