For some of us who live here, the winters in Rochester make us want to hibernate until Spring brings us temperatures above 40 degrees for a few days in a row. But we also know it can be fun and adventurous for those not from Rochester. So while you're enjoying the snow (or not enjoying it) here are 8 places in the City of Rochester to take advantage of this winter

1. George Eastman Museum | Dryden Theatre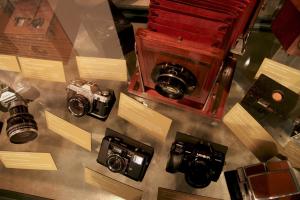 George Eastman, innovator, entrepreneur, founder of Eastman Kodak, leaving a legacy behind at Eastman School of Music, Eastman Dental Dispensary, University of Rochester, and many many more places around the world... called Rochester home. Exploring the George Eastman Museum and catching a film at Dryden Theatre are perfect activities all year round, and especially if the weather is a bit too cold over the winter.
2. Ice Skating at MLK Jr. Memorial Park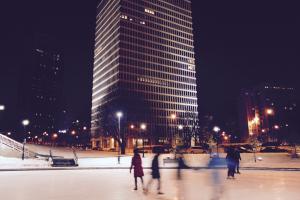 This is a winter pastime for many... that should be more than just a pastime. For the most part, ice skating outdoors can only happen in the winter, so what are you waiting for, grab your friends and your skates (or rent them there, the skates, not the friends...) and get out on the ice!

 
3.  Memorial Art Gallery
      
The Memorial Art Gallery is often referred to as the "MET of Rochester." Inside you'll find over 5,000 years of art history; Matisse, Degas, Monet, van Gogh, and so much more...even an Italian Baroque organ that dates back to the 17th century. The Brown Hound is open Wednesday through Friday for lunch, and on weekends for brunch. Be sure to stop in on Thursday nights for MAG at NITE, featuring food, drinks and live jazz.

 
4. Free Concerts at Eastman School of Music

One of our favorite things to do throughout the year is to enjoy a FREE concert at the Eastman School of Music. Yes, there are ticketed concerts, but there are also FREE ones put on by the students almost every day or night of the week. Where else can you hear world class musician/trainees play for FREE? ESM Concert Listings

5. Strong Museum of Play | Butterfly Garden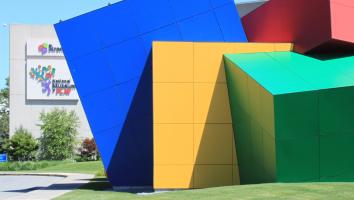 Don't be deceived, the Strong National Museum of Play is not just for kids. Whether you have kids or not, this is a great place to be a kid again and explore their vast exhibits.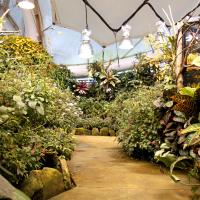 And when the temperatures are cold, head to the Dancing Wings Butterfly Garden for a mid-winter tropical oasis. Here you will be inspired for your next Caribbean vacation or just be refreshed by the warmth.

6. Rochester Museum & Science Center | Strasenburgh Planetarium

Another place to let your inner childhood curiosity free is the Rochester Museum & Science Center. Get hands-on with 3 floors of exhibits in the science center then head over to the Planetarium for a show - a great place to take your beau for an unexpected, romantic date-night in the winter. Throughout the year the Museum & Science Center is now holding after-hour events for the 21 and over crowd. Check it out.
7. Rochester Central Library

Maybe a trip to the library is a flashback to elementary school trying to search through an encyclopedia that was bigger than you were. But the library is more than just a place to do your homework - find books, audio books, and more on any topic that interests you, whether it's a hobby, a growing business, or finding that great novel you've longed to read. Head to the new Media Center at the Central Library to take out movies, CD's, audio books, and more.
BONUS: we all know that peace and quiet time becomes more sparse as we get older. The library can provide a reprieve to your hectic life with a good coffee or tea in hand from Starry Nites Cafe, a good read, or simply following through with your New Year's resolution to allow yourself more concentrated, thinking time. What a concept!

8. Artisan Works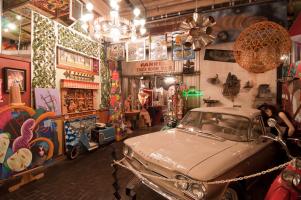 Artisan Works is unlike any other "art gallery" here in Rochester. In a 40,000 square foot factory you'll find art floor to ceiling, literally! Get lost in the art and eclectic fun you'll find inside. Don't want to wander aimlessly? Try a tour, these are every Saturday and Sunday at 2pm and included with admission.
Winter is here, there's no denying it. Why not make the most of it out in the city and embrace it! While you may or may not like the cold temps outside, enjoy the heat indoors with some of Rochester's amazing places this winter.