The Penthouse at One East Avenue
The Penthouse is a fabulous rooftop event venue located in the heart of downtown Rochester, NY. Floor to ceiling wrap-around windows let your guests enjoy panoramic views of Lake Ontario and the city while enjoying delicious food and cocktails, and is an ideal location for any private event. The Penthouse also presents concerts, cocktail parties, celebrations, and social gatherings open to the public... visit us at www.penthouseroc.com to stay up to date with all of our upcoming events- there is always something UP at the Penthouse!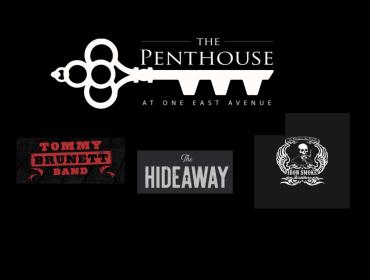 June 28, 2019
The Penthouse is the place to be to enhance your Jazz Fest Experience!
Join us for a night of live music with The Tommy Brunett Band, a full cash bar, swag, tastings, and cocktails by our good
more