Event Services
Resources, Tools and Support to Make Your Event a Success 
From start to finish, the award-winning team at Visit Rochester is at your service, for whatever you may need to make your event a success. Let us take on the community details, so you can worry about the competition. 
Once your group has chosen Rochester for your sporting event, our event services team will work hand-in-hand with you to identify the services, promotional and planning tools and local resources that you may need. When working with the Visit Rochester Event Services team, your organization will receive personalized services from the moment the event is booked until after the group leaves town. 
Download our event services offerings here, or view the list below. Please contact Visit Rochester's event services team for a full list of resources available, promotional photos, videos and much more.
Bid Packages and Presentations: For events that require, we can prepare full bid packages and presentations that meet requirements and specs, and help showcase the area as an ideal location for your event. 
Facility and Site Selection: We can assist in securing a location that best fits the needs of your group and introduce you to the right contacts to make it happen. 
Event Enhancement: Make your event one to remember and create a unique experience for athletes and their families. 
Creative Consulting: Our team is happy to assist with developing social media strategies, creation of event logos, and designing program books. 
Promotional Design: We can provide personalized promotional designs for your event including signage, banners, posters, program advertisements, and more, as a way to assist in general promotion both before and during your event.
Local Publicity Assistance: Visit Rochester's public relations department is ready to assist with contacts in local print and broadcast media, as well as support with publicity efforts for your event, including assistance with press releases, personalized microsites, blog posts, and more.
Community Connectivity: We are ready with creative suggestions to fit a variety of needs and have 400+ members who are ready to welcome your guests!
Volunteer Recruitment: With our expansive database of local volunteers, we can help recruit assistance for your event in whatever roles you need to fulfill.
Hospitality & Concierge Services: An assortment of information about attractions, restaurants, shopping areas, recreational facilities, detailed maps and special events throughout the Greater Rochester area can be made available for your attendees. We can provide concierge services prior to your event to assist guests in planning their trip to Rochester.
Special Activities: There are wonderful opportunities throughout the Greater Rochester area for off-site excursions, receptions, and program planning.
Additional Services
Community Give Back Opportunities
Custom Map Creation
Dignitary Liaison
Financial Partnership Referrals
General Event Consulting
Name Badges/Credentials
Participation in Event Organizing Committees
Spectator/Fan Experience Services
Video Presentation & Photo Library
VIP Amenities
Welcome Signage
Meet The Event Services Team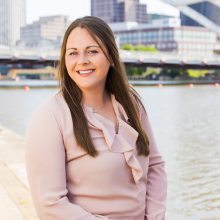 Amanda Fox, CMP

Vice President, Operations & Events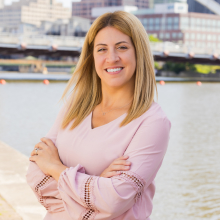 Amber Brewer

Event Services Specialist